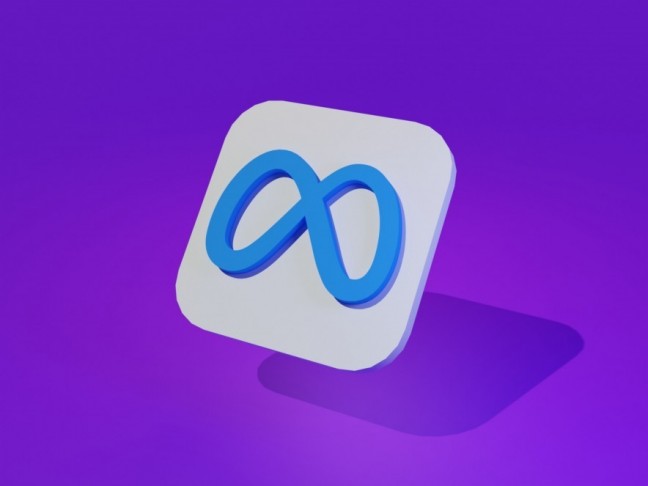 Meta: Facebook Introduces NFTs as Novi Terminates Wallet Pilot
Jul 7, 2022, 7:08PM

by
Mike Dalton
Facebook and Instagram are introducing non-fungible tokens. Novi is discontinuing its crypto wallet.
Facebook's parent company, Meta, has announced two new developments as part of its ongoing efforts to integrate cryptocurrencies and blockchain.
The first announcement will see Facebook expand its features, as the social site will begin to support non-fungible tokens. The second will see the company restrict availability: Meta's digital currency wallet Novi will discontinue its pilot this fall.
Facebook Will Introduce Support for NFTs
Navdeep Singh, a product manager at Meta, announced on June 29 that Facebook will soon add support for cryptocollectibles or NFTs.
"We're launching NFTs on Facebook," Singh wrote in a Twitter message. "Excited to share what I've been working on with the world."
Though Facebook has not made an official announcement, a spokesperson has revealed some of the company's plans to TechCrunch. Reportedly, a select group of users in the United States are now able to display non-fungible tokens on their user profiles. Each displayed image is given a "digital collectibles" label.
The feature is said to be similar to one found on Instagram, which is also owned by Facebook parent company Meta. Instagram added support for NFTs in May, which allowed over one dozen creators to share NFTs created on Ethereum and Polygon. Instagram plans to add support for NFTs on Flow and Solana in the future.
Meta CEO Mark Zuckerberg also detailed more of the company's NFT plans in late June. There, he suggested users will be able to cross-post NFTs between both platforms.
Meta Will End Support for Pilot Users
Meta has announced that it will end the pilot for its digital wallet project, Novi. The project will stop serving users over the coming months.
Withdrawals will be unavailable after Sept. 1, and deposits will be unavailable after July 21. Novi will attempt to send unclaimed funds to users' attached bank accounts, but users have been urged to withdraw their funds.
Novi was originally created to handle Meta's now-defunct Diem stablecoin, which has been repeatedly delayed since it was first announced in June 2019. Diem was finally canceled entirely and sold to another company in January 2022.
Despite Diem's failure, Meta's Novi wallet continued to move forward. Instead of using the first-party Diem stablecoin, it chose to launch a pilot with a third-party stablecoin called the Paxos Dollar (USDP). That pilot began in October 2021 and focused on providing remittances between the U.S. and Guatemala.
It is unclear whether the end of this pilot means that Meta will discontinue Novi entirely. One spokesperson says that Meta will use Novi technology in future efforts such as the "metaverse," but it is unclear whether the Novi brand will remain intact.
This cancellation will not affect other services despite earlier plans to consolidate other payment products under the Novi brand. As of July 2022, Meta's main payment service is still available under the name Facebook Pay. It will soon be renamed Meta Pay.
Can Facebook Succeed With Crypto?
Meta's plans to integrate cryptocurrency appear to be delicate at the moment. The company's decision to focus on non-fungible tokens has a particularly poor outlook, as NFT sales appear to be in decline at the moment.
The Guardian has reported that sales of non-fungible tokens hit a 12-month low in June 2022, as multi-billion dollar sales totals fell to just $1 billion last month. Chainalysis representative Ethan McMahon told the Guardian that the decline in NFT sales is "definitely linked to the broader slowdown in crypto markets."
Cryptocurrency prices have fallen over the past two months due to the collapse of Terra and liquidity issues at companies such as Celsius. For the past month, Bitcoin has been valued at about $20,000, a low not seen since December 2020.
While crypto prices may affect the NFT market, is unlikely that the market impacted Novi. In fact, Novi's decision to work with a stablecoin pegged to the dollar should have insulated it against the market forces affecting Bitcoin and other cryptos.
Rather, Novi's failure is likely due to ongoing scrutiny from regulators that began in August 2021, just before its pilot began. Though Novi did not say why it chose to discontinue its project, regulations have continually forced Novi to change or reduce the scope of its project. This has likely left it without any clear direction.
Still, there is reason to believe Facebook may succeed. The fact that Facebook is not immediately attempting to profit from NFT integration, combined with the fact that Novi may not be retired entirely, suggest the company could push forward.
More extensive features—such as a full-fledged NFT marketplace or wider support for crypto payments—have not been confirmed but seem to be a plausible next step for Meta if and when the cryptocurrency market recovers.
Disclaimer: information contained herein is provided without considering your personal circumstances, therefore should not be construed as financial advice, investment recommendation or an offer of, or solicitation for, any transactions in cryptocurrencies.