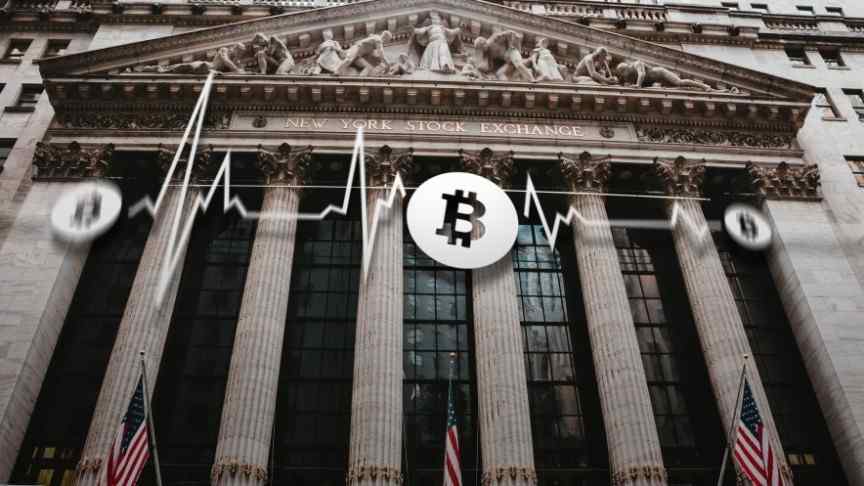 New Data Suggests Wall Street Has Had a Stabilizing Effect on Crypto Market
Sep 2, 2018, 8:06AM
If SFOX's analysis is correct, it might bring Bitcoin that much closer to fulfilling its founder's original vision as a reliable store of value.
The Bitcoin market is stabilizing. That is according to new research from SFOX, a cryptocurrency research firm that is crediting Wall Street for the dramatic reduction in Bitcoin's price variation over the last several months.
It is still unclear how institutional investment will influence digital asset valuations over the long term, but if SFOX's analysis is correct, it could bring Bitcoin closer to fulfilling its founder's original vision as a reliable store of value.
Mainstream Wall Street firms have been making inroads into the cryptocurrency sector. This trend started with the introduction of Bitcoin-based futures contracts by the CBOE and CME Group. Recently, Goldman Sachs, and Intercontinental Exchange, the parent company of the New York Stock Exchange, have entered the market. The latter is developing Bakkt, a federally-regulated Bitcoin market that will feature a daily-settled futures contract.
Is Wall Street Stabilizing Cryptocurrency?
According to SFOX, the trend towards institutional adoption is stabilizing Bitcoin's price and making the asset more suitable for mainstream use. Danny Kim, the firm's head of growth, stated,
Before institutional firms were actively trading crypto or heavily involved (before 2018) bitcoin price differences between exchanges varied as high as 4.5% [...] Now price differences are no more than one-tenth of one percent

[...] As this trend continues, the stabilizing effects of institutional investment will extend beyond price spreads, and on to price fluctuations [...] Eventually, it could even come to the point where Bitcoin could come to resemble the stable coins people are looking to for payments and is used for Satoshi Nakamoto's original vision: a Peer-to-Peer Electronic Cash System.
Not everyone is excited about institutional involvement in the cryptocurrency sector. Some believe this trend could introduce unwanted risks to the market. Earlier this month, Caitlyn Long, a Wall Street veteran, warned about the dangers of increasing leverage in the cryptocurrency sector. Her concerns were directed specifically at Intercontinental Exchange's Bakkt project, and she raised the possibility of "hidden leverage".
Disclaimer: information contained herein is provided without considering your personal circumstances, therefore should not be construed as financial advice, investment recommendation or an offer of, or solicitation for, any transactions in cryptocurrencies.