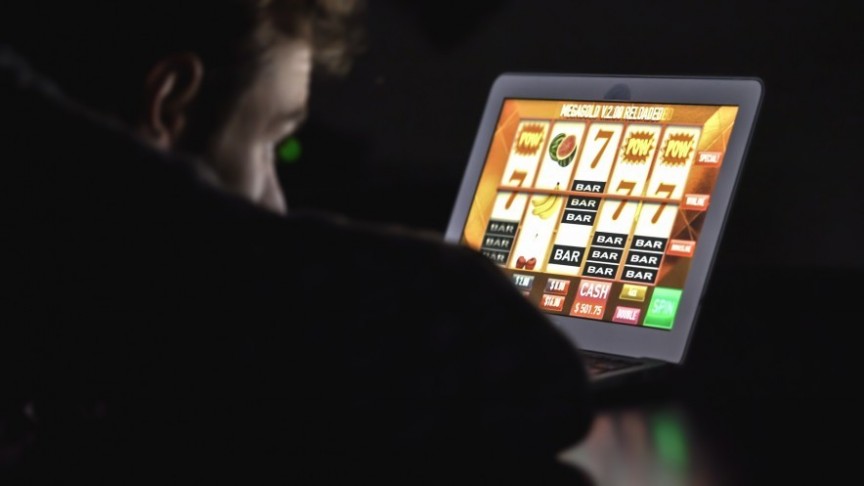 Online Slot Games: 5 Tips And Tricks To Improve Your Odds
Jun 6, 2022, 3:11PM
Brought to you by Stake.com
Winning online slot games can be tricky if you don't know where to start. Read our blog to learn how you can improve your odds.
Online games have been around for many years but even the most experienced players sometimes still find themselves on the losing side. On top of the traditional slot games, cryptocurrency slots are also starting to grow in popularity. As such, it can be difficult for a newbie to get the hang of this online activity.
It's important to remember that there is no particular strategy that'll guarantee you win after win. You can, however, leverage the benefits of the tips and tricks discussed in this article to improve your odds and increase your winning rate. Ready to learn? Keep reading.
How online crypto slots work
Cryptocurrency slots are the online crypto version of traditional slot machine games. If you're a member of the crypto community, then this might be one of the best online activities for you, alongside play-to-earn games. The game can be played on desktop computers or mobile devices depending on the design of the website.
How does it work? This game uses a Random Number Generator (RNG) to determine the numbers displayed after a spin. The only difference between crypto and traditional slots is the fact that you'll have to make payments through cryptocurrency. As such, you'll need an e-wallet for the transactions and a platform that supports crypto. That said, here are a few tips to enhance your performance as a player: (2)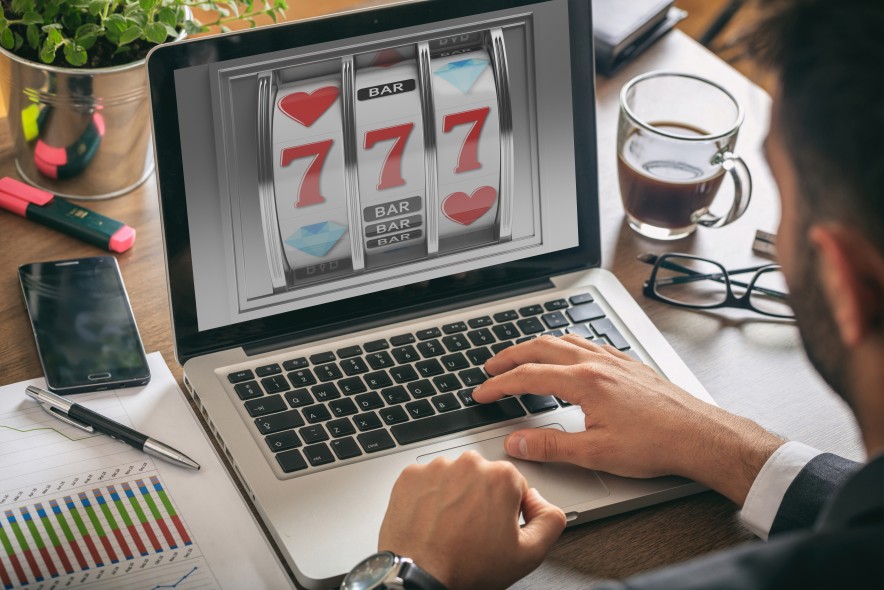 1. Choose your casino carefully
No two casinos are the same. There are many factors that may vary from one platform to another and this could have an impact on your winning rate. For instance, they might have different Return to Player (RTP), which means the percentage of the wagered money paid back to you over time will be high on other casinos. As a general rule, therefore, you should go for one that has a high RTP rate.
It's also important to choose a casino that has many options. For instance, Stake.com has thousands of slot games, hence giving you a variety from which you can choose something that works best for you. Other features like themes, soundtracks, and ease of navigation are also worth considering in your selection process.
2. Don't practice with your money
The best way to learn casino games is through free practice rounds. One mistake that many newbies make is trying to stake their crypto on a game that they barely understand. In the world of gambling, that's a recipe for disaster. (1)
Fortunately, almost all reputable online casinos have free trial sessions and bonus rounds. These free slots will give you an opportunity to understand the ins and outs of the game before betting real money. As you learn, you also get to improve your skills without necessarily losing anything from your pocket.
It's important to keep in mind that it can take you weeks to properly understand a given game. Therefore, don't expect to be a pro within the first few hours or even days of playing. After all, the free demo games are as interesting and fun as the real ones.
This is also an opportunity to assess the user experience of a given casino. As mentioned, every platform is different in its unique way. Therefore, don't be afraid to try as many of them as possible before settling on one that you enjoy.
3. Consider smaller jackpots
Being aggressive in the gambling arena may have huge pay-offs but these wins are few and far between. Of course, it won't hurt to try that tactic once in a while but if your main concern is to increase your odds of winning, then trying smaller jackpots might help. (3)
Every casino has such jackpots and they pay off frequently. They're also an ideal option if your confidence is low after a series of losses. The prizes might be small but you're likely to gather many wins within a short period.
4. Take breaks when necessary
Sometimes the urge to want the next win can force you to stick in front of your computer for hours. However, the more you spend long hours there, the higher your chances of losing. With the pressure and excitement building on, there are high chances that you might start making wrong decisions.
Therefore, it's important to know when to stop playing. Set your time limits and step away from the machine when the alarm goes off whether you're winning or losing. This way, you'll be able to reduce your losses and increase net gains.
5. Stick to your budget
How much can you afford to lose? That's an important question that you should ask yourself before you start playing any crypto slot game. These online games can be very addictive and you might find yourself betting more than your budget. Doing so will impact your account balance negatively because you might end up losing everything.
In the worst scenario where the outcomes don't work in your favor, you might be pressured to aim for quick gains. Most people who find themselves in these situations usually tend to opt for bigger jackpots with the hope of redeeming themselves in one session. Unfortunately, though, only a very small percentage of these gamblers ever win. So, to avoid such, it's imperative that you only stake what you can lose and stop the game when you no longer have anything to stake. (1)
Conclusion
Online slot games have evolved over the years and most casinos today support various cryptocurrencies. If you're a crypto enthusiast, then you might have heard and thought of playing crypto slots and other innovative crypto games. Before you start putting in your energy and money, it's important that you understand how these games work and how to increase your chances of success.
Choosing a reputable casino is your first step towards that success. Be sure to select one that offers as many slot games as possible. Practicing with free games, opting for smaller jackpots, and sticking to your budget are some of the main tips you should consider. If you keep in mind all the tricks discussed above, you'll have a better chance of winning and increasing your gains as a slot game player.
References
1. "How To Manage Money At A Gambling Casino.", Source: https://www.dummies.com/article/home-auto-hobbies/games/betting/how-to-manage-your-money-at-a-gambling-casino-196324/
2. "How Slot Machines Work.", Source: https://entertainment.howstuffworks.com/slot-machine.htm
3. "How To Beat The Slots.", Source: https://www.wikihow.com/Beat-the-Slots
Disclaimer: information contained herein is provided without considering your personal circumstances, therefore should not be construed as financial advice, investment recommendation or an offer of, or solicitation for, any transactions in cryptocurrencies.