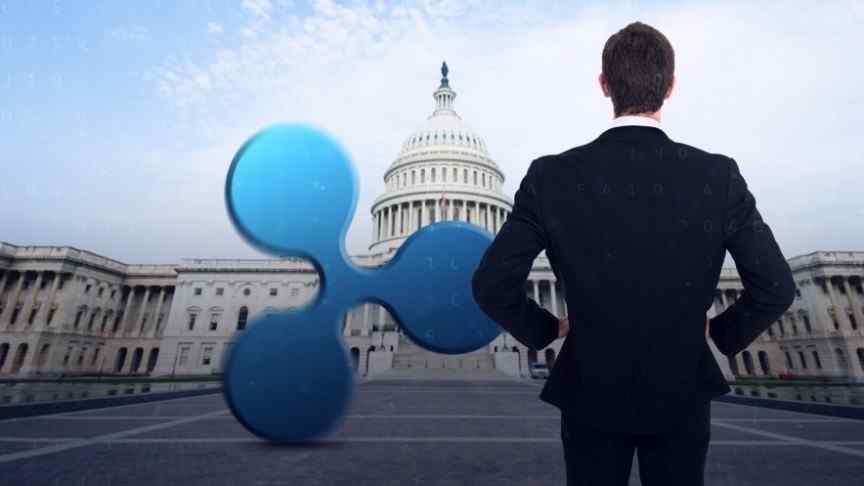 Ripple Is Leading a New Coalition To Lobby US Policy Makers To Support Crypto
Sep 30, 2018, 9:06PM

by
Chris Madill
A new coalition of cryptocurrency startups wants to further the conversation about thoughtful crypto regulation through lobbyists.
A group of crypto startups from the San Francisco area are joining forces to lobby regulators and policy-makers to drum up support for the blockchain industry. The group is led by Ripple Inc., an enterprise-focused blockchain company that looks to bring blockchain to the world of traditional finance.
As reported by Bloomberg, the group calls itself the "Securing America's Internet of Value Coalition", and will be partnering with bipartisan lobby group Klein/Johnson, a well-established firm that specializes in the financial and tech sector. According to Co-founder Izzy Klein, Klein/Johnson will be paid, partially in crypto tokens, to weigh in on discussions with Congress, the Securities and Exchange Commission (SEC), the Internal Revenue Service (IRS) and other relevant government agencies that will be responsible for the legal framework surrounding crypto in the future.
In their efforts to usher in new reform for crypto-focused enterprises, Ripple will be joined by Hard Yaka, a digital asset investment firm; Coil, a digital payment facilitator for the online entertainment and content sector; and PolySign, a startup that looks to serve as a crypto custodial solution. According to Chris Larsen, the Executive Chairman of Ripple, the coalition hopes to convince policy-makers of the potential of blockchain and crypto, and he believes utilizing seasoned lobbyists will help to bring policy-makers into the conversation like never before,
We understand this is really complicated, and there is a lot of misinformation out there [...] Hopefully it gives them a taste of the industry in a way that hits home. / Chris Larsen, Executive Chairman of Ripple
Ripple has been one of the most vocal and proactive voices in the ongoing conversation between regulators and blockchain enterprises. As a definitively different type of crypto-firm, Ripple aims to separate itself from the "anti-establishment" sentiments usually associated with crypto. Ryan Zagone, Ripple's director of Regulatory Relations, has been at the forefront of this conversation, offering regulators an insight into the benefits of blockchain technology, and calling for a multifaceted approach to the regulation of crypto rather than a "one-size-fits-all" approach.
Disclaimer: information contained herein is provided without considering your personal circumstances, therefore should not be construed as financial advice, investment recommendation or an offer of, or solicitation for, any transactions in cryptocurrencies.