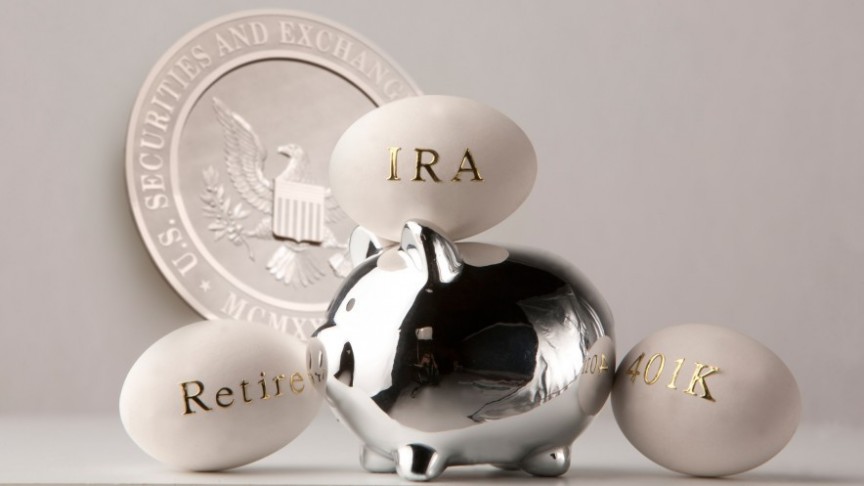 SEC Warn Retirees about Crypto Fraud in $100 Billion IRA Investment Market
Aug 14, 2018, 12:41PM
Despite cryptocurrency's increasing popularity, SEC regulators are worried about the potential fraud involved in self-directed IRAs
Self-directed IRAs have become a popular choice for investors who want to maximize their nest eggs before retirement. But despite their popularity, regulators are worried about the potential for fraud. In response, the SEC has issued a new warning to inform investors about the dangers associated with these investment vehicles, especially as it relates to cryptocurrency.
What Is a Self-Directed IRA?
A self-directed IRA is an individual retirement account structured to include non-traditional assets such as real estate, private mortgages, precious metals and, in some cases, cryptocurrency. While not traditionally included in retirement accounts, digital assets may be on the cusp of mainstream adoption, and U.S regulators want to stay ahead of the trend.
In an investor alert published August 8, the SEC reminded investors that, while traditional IRAs fall under its oversight, self-directed IRAs do not, and this could lead to less transparency and a higher risk of fraud.
While it is possible that digital assets may provide fair and lawful investment opportunities, they may also be conducted without SEC registration or a valid exemption from registration, and may not provide complete or accurate information to aid investors in making informed decisions. / SEC's Office of Investor Education and Advocacy
This is not the first time the SEC has warned investors about the risks associated with self-directed IRAs. In September 2011, the organization's Office of Investor Education and Advocacy (OIEA) issued a public notice titled "Self-Directed IRAs and the Risk of Fraud". The warning highlighted a reported increase in complaints related to fraudulent investment schemes that featured self-directed IRAs. But the report did not mention digital assets specifically.
Disclaimer: information contained herein is provided without considering your personal circumstances, therefore should not be construed as financial advice, investment recommendation or an offer of, or solicitation for, any transactions in cryptocurrencies.