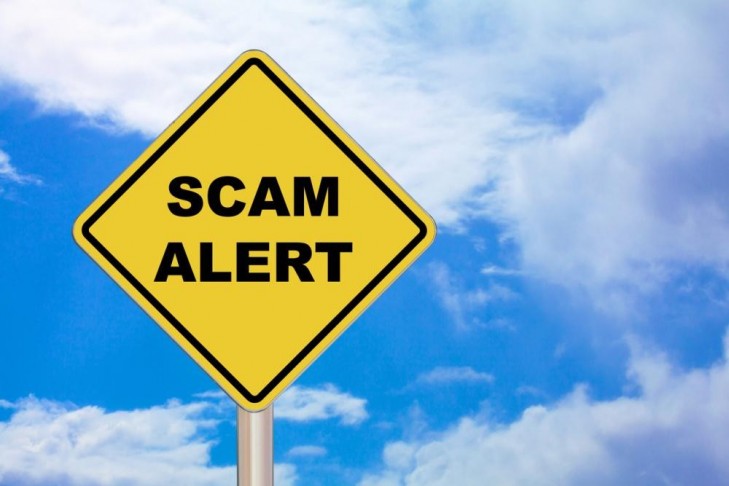 Sophisticated ICO Scams Are Stealing Funds - Then Vanishing Without a Trace
Mar 13, 2018, 8:30PM

by
Chris Madill
The recent reports of seemingly legitimate ICOs scamming investors out of funds, and then vanishing without a trace
A seemingly legitimate ICO has vanished without a trace, making off with a reported $2 million dollars of Ether (ETH). Although not the only theft of its kind, the scam was markedly sophisticated. The exit-scam has left over 1,000 investors searching for answers, with scammers covering their tracks by deleting every trace of the project's existence.
The project in question was operated under the name of "Giza", and claimed to be developing an ultra-secure hardware wallet, to be used for the offline storage of cryptocurrency. With the ICO commencing in January 2018, Giza lured investors in with a seemingly legitimate project. The scam was extremely convincing, complete with a professional looking website, whitepaper, collection of social media accounts and even LinkedIn pages for their entire team. The "Giza Device" website was deleted on March 9th, and Giza's social media accounts appear to have been inactive since early-to-mid February.
As CNBC reports, the supposed COO of Giza, Marco Fike, was in fact a fabricated persona. CNBC discovered that Fike's LinkedIn page boasts a range of falsified information, including bogus claims of previous employment under companies such as Microsoft, and a profile picture that was stolen from a non-related Instagram account. The persona was used online to perpetuate the business dealings of Giza, going so far as to hire freelance contractors via the UpWork.com platform, and used to participate in verbal conversations with the potential manufacturer for the Giza Device, Third Pin LLC.
One of the Giza ICO investors, who goes by the name "Nicolas", has provided CNBC with a list of ETH wallet addresses to help track the path the money has followed on its way to the Shapeshift.io exchange. One of the wallet addresses used in the scam has also been involved with a recent phishing scam, where scammers impersonated members of the "Bee Token" project in order to request funds from would-be investors, indicating the two scams may be connected.
The Giza scam is not an isolated incident, with recent reports via Reddit of a similar scam being perpetrated by the "Utopic Coin" project. Although the Utopic scam appears to be of a much smaller scale, those behind the Utopic scam have also managed to disappear without a trace, leaving a wake of empty domain addresses, and silent social media accounts in their wake. With more ICOs popping-up every day, these types of exit-scams are becoming more common, and until solid regulations and legal frameworks are established, would-be ICO investors will have to continue to rely on their due-diligence to protect themselves from potential scams.
Disclaimer: information contained herein is provided without considering your personal circumstances, therefore should not be construed as financial advice, investment recommendation or an offer of, or solicitation for, any transactions in cryptocurrencies.