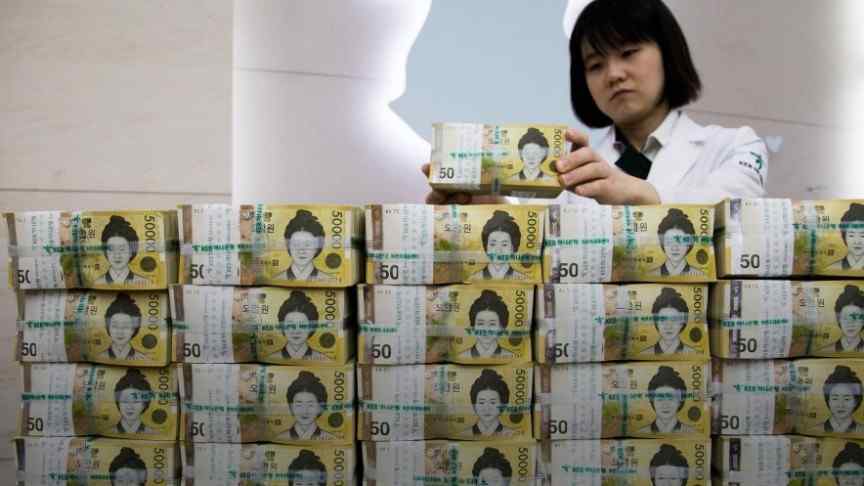 South Korean Province Gyeongsangbuk-do Plans to Issue Local Cryptocurrency
Aug 31, 2018, 7:49PM
The South Korean province of Gyeongsangbuk-do is planning to issue a local cryptocurrency for payments at stores, and blockchain for other uses.
A South Korean province is taking the first steps towards issuing its own cryptocurrency for payments within the local economy. Initial reports came from local Korean-language media.
The province, Gyeongsangbuk-do, is located on the Eastern coast of the peninsular nation. Nine cities in the region are being considered as testing grounds for this new crypto initiative. The cities in question currently issue gift certificates which can only be used within the province. The plan is to change the certificates into cryptocurrencies.
The local coin has tentatively been named "Gyeongsangbuk-do coin". Locals will be able to use this coin to make purchases at merchants in the region using QR Codes. The coin will be tradeable on an exchange that the province will build. The government hopes to issue the new currency in the first half of 2019.
The Ministry of Science and Technology Policy of Gyeongsangbuk-do said,
10 banks, mobile communication companies, university research team and government officials of Gyeongsangbuk-do will gather for the first time for the issuance of the password.
Payments are not the only application officials have in mind - a team has also been sent to Switzerland to the famed "Crypto Valley" to learn more about blockchain development and research other civic applications. Digital ID cards, public service fees, and library loans are some of the ideas on the table.
A city official said,
I think we can utilize the experience gained through benchmarking by making the identity card of 5,000 Gyeongbuk provincial government employees like Juke as a blockchain-based digital ID card.
National Digital Currencies Are Being Considered Worldwide
Several countries are considering the introduction of national digital currencies including China, India, Estonia, Iran, and Qatar. Venezuela, which has taken the national cryptocurrency idea further than anyone, is a worrying example of how a national cryptocurrency can be sloppily implemented, without offering any foreseeable tangible benefits. Researchers have noted that there is no proof as of yet as to the functional value of the Petro. Another common argument against national cryptocurrencies is that they overlook the cross-border nature of Bitcoin. South Korea, on the other hand, has been debating cryptocurrency regulation for some time now.
Disclaimer: information contained herein is provided without considering your personal circumstances, therefore should not be construed as financial advice, investment recommendation or an offer of, or solicitation for, any transactions in cryptocurrencies.