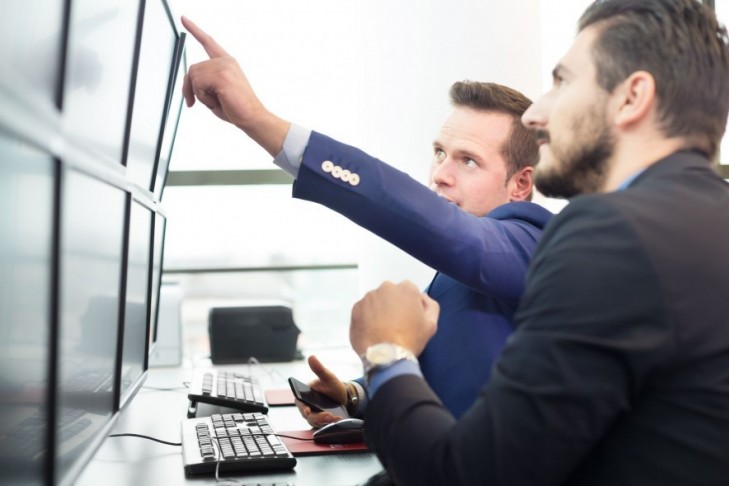 Stellar (XLM) Gains 100%, Bitcoin Shrugs off Whale Selling, BTC, XEM Nov. 30
Nov 30, 2020, 4:12PM

by
Kevin George
Bitcoin tumbles just $500 away from a record high. Guggenheim seeks approval for $500 million BTC investment. XLM and XEM up nearly 500% YTD.
BTC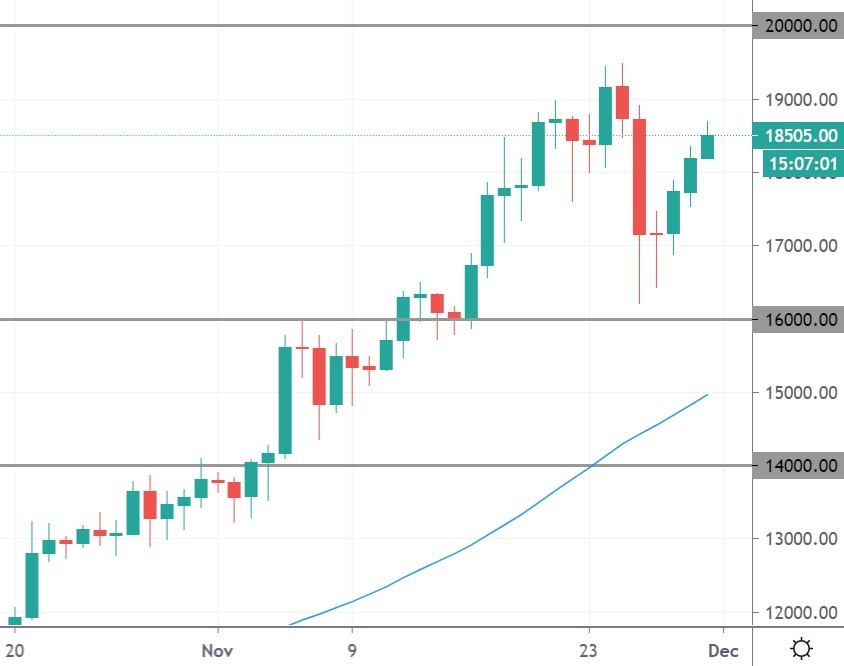 Bitcoin came within $500 of the all-time highs this week before the price crashed to lows of $16,200. Profit-taking by "whale" investors was seen as the cause with large amounts of BTC being moved to exchanges amidst the rally. Bitcoin has shrugged off this selling and has rebounded to trade at $18,500 on Monday.
Another example of professional investors entering the cryptocurrency industry was seen with the news that Guggenheim Funds had filed for approval from the U.S. Securities and Exchange Commission to allow it to invest up to 10% of their $5 billion Macro Opportunities Fund in BTC. Guggenheim is looking to gain exposure to the coin via the Grayscale Bitcoin Trust. Grayscale has seen its assets under management growing to $10 billion in 2020, with BTC accounting for almost $9 billion of that figure.
The effects on the supply and demand dynamic in Bitcoin are becoming clear after I noted in last week's article that PayPal's arrival into cryptocurrency saw the platform soaking up 70% of new coin supply. If other payments providers copy this business plan, or if more fund managers follow the strategy of Guggenheim, then Bitcoin's price will have to rise to reflect the increase in demand.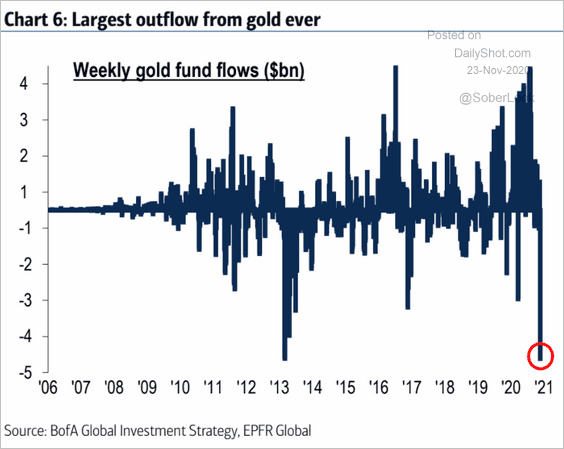 Data this week from Bank of America showed that gold had seen the largest outflow ever and this is underlining the dynamic I shared in a recent article where it was noted that gold investors are rotating out of the precious metal, with much of the money going into Bitcoin as support for safe havens disappear with the emergence of virus vaccine candidates.
Bitcoin should make another attempt at the all-time highs now, while $16,000 is the support ahead of $14,000.
XLM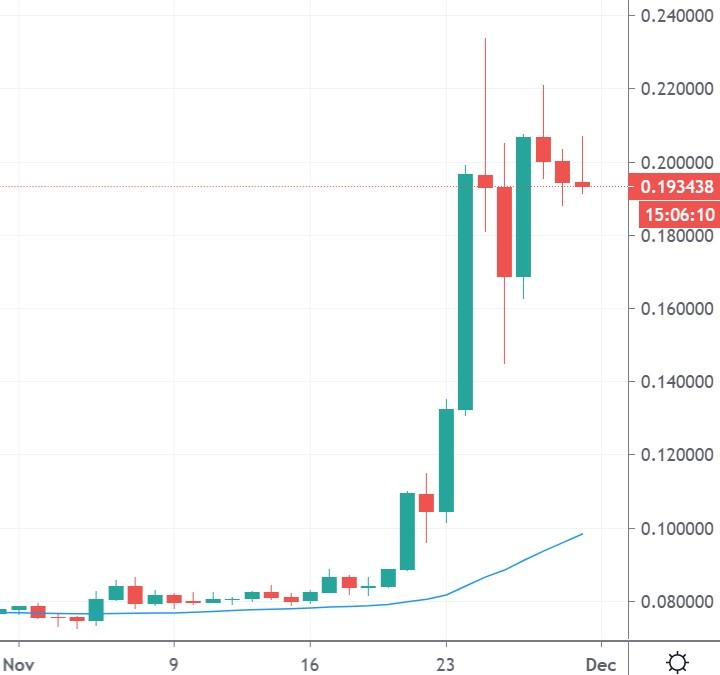 Stellar Lumens (XLM) was up 100% on the week as the coin benefits from the buzz in the general market. Stellar has seen some important developments recently and the coin is seeing significant strength with a yearly gain of nearly 500%.
One of those developments was the creation of two stablecoins by Stellar's partner Settle network based on the Argentine Peso and the Brazilian Real. ARST and BRLT will be available to trade in Stellar's wallet Vibrant against Ethereum and Bitcoin.
Settle's CEO commented on the development:
Latin America has illustrated one of the largest needs and use cases for blockchain and cryptocurrency adoption. This is a key moment for Latin American users. The new Settle Network and Stellar stablecoins, ARST and BRLT allow users to virtually send Argentine Pesos (ARS) and convert them to Brazilian Reais (BRL) in a matter of seconds, opening a new world of possibilities for international remittances and cross border payments.
The Stellar Development Foundation (SDF) also announced an update named Protocol 15, which will bring new features to the blockchain. The update will include the Claimable Balances and Sponsored Reserves features. The former is used to split a payment into two separate parts and will be used to smooth on/off ramps to the network. The latter will allow an account to sponsor the lumen reserves for another user without giving up control of the underlying funds.
The SDF explains the use case for these features:
After Protocol 15, a wallet can offer in-app deposits via a Stellar anchor, who can accept a user's funds in their local currency and immediately create a Claimable Balance. The wallet can then cover lumen reserves and transaction fees on behalf of a user, so the user can start using the app pretty much immediately without knowing anything about blockchain or cryptocurrency.
Stellar is ranked at number 11 in the list of projects by market cap with a valuation of $4.18 billion, but the coin is now less than $300m behind Binance Coin in 10th place. The next resistance target for XLM is at $0.300 and $0.450.
XEM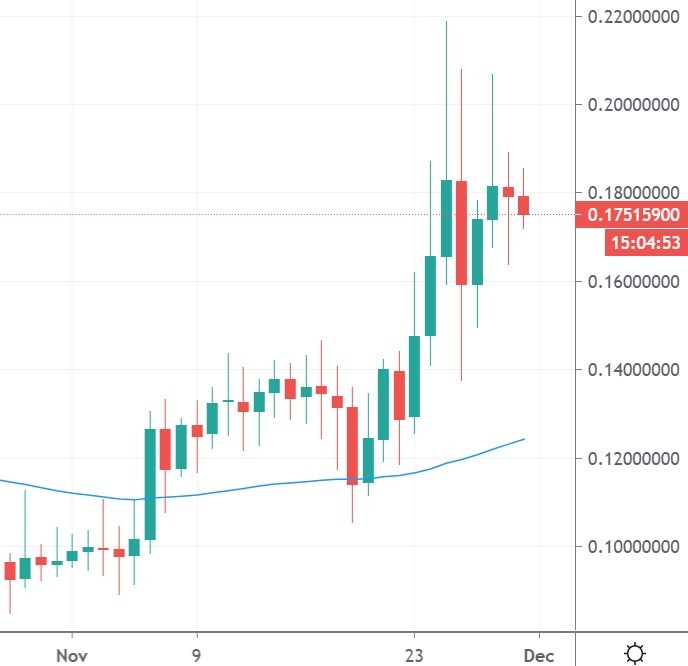 NEM is another coin that has risen from the ashes in 2020 with an almost identical year-to-date gain as XLM going from $0.03 to $01.75.
NEM is increasing in price as it gets set to launch its Symbol Mainnet, which is aimed at being a next generation decentralized blockchain platform connecting businesses to the blockchain.
Last month saw NEM create a new partnership with Hummingbot which brings liquidity mining to the network and is aimed at making further steps into Decentralized Finance (DeFi). Liquidity mining will reward traders for providing liquidity for the XEM token, but could also include the XYM token once Symbol is launched. Users earn rewards for placing maker orders in the XEM token and adding to the depth of the order book.
XEM saw a 36% gain on the week and the coin is ranked at number 19 in the list of coins by market cap with a project value of $1.6 billion. The next target for the coin will be the $0.25 and $0.45 levels.
Disclaimer: information contained herein is provided without considering your personal circumstances, therefore should not be construed as financial advice, investment recommendation or an offer of, or solicitation for, any transactions in cryptocurrencies.