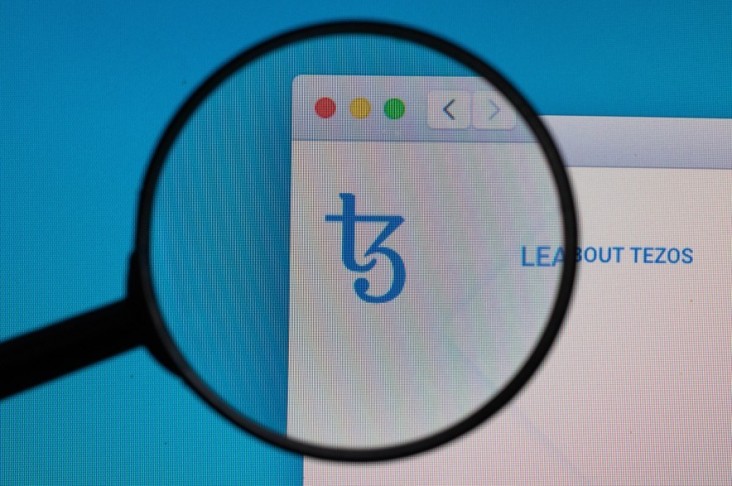 Tezos in 2019: What Is the Self-Amending Ledger Up To This Year?
Aug 16, 2019, 12:54PM

by
Mike Dalton
Tezos went live in 2018 as a self-amending ledger with an innovative staking model. What is the dev community aiming to accomplish this year?
Tezos is a blockchain with two major distinctive features. First of all, it uses a self-amending ledger that allows upgrades to be carried out without the need for time-consuming hard forks. Second of all, it offers an innovative staking delegation system that allows coin holders of almost all wealth levels to earn a return on their investments, and there's more on the way. At the end of July, the Tezos Foundation issued an update on several new features. Here's what's coming up.
The Babylon Amendment
On July 26, Cryptium Labs and Nomadic Labs announced that a new amendment proposal called Babylon is underway. This proposal includes an improved consensus algorithm and introduces new features to Tezos' Michelson programming language. It also overhauls Tezos accounts and smart contracts, and it makes changes to Tezos quorums (ie. voting). That said, Babylon is merely a proposal, and it will take about three months for voters to decide whether to accept it.
Babylon's specific features are just part of the appeal: this is also a way for Tezos to prove that its amendment system really works. Babylon is the follow-up to a previous amendment called Athens, which increased gas limits and reduced the number of tokens in each of Tezos' baking rolls. Athens was a relatively simple amendment, but Babylon is a much more ambitious proposal due to the fact that it makes so many changes.
A Rust Node For Tezos
SimpleStaking, meanwhile, has expanded upon its plans to create a new Tezos node written in Rust―a popular programming language that has also been integrated with other blockchain projects, such as Cardano, Libra, and Zcash. SimpleStaking's Rust node has been in development since March, but in July, the group finally received funding approval from the Tezos Foundation, bringing the project one step closer to reality.
For now, we know that Tezos will benefit from Rust because it will gain a more diverse array of nodes. Greater node diversity should attract developers to Tezos, give those developers more options, and increase the number of nodes on the Tezos network. The diversity that Rust provides will also offer greater security: it will keep bugs localized in various subsets of nodes and prevent potential attacks from affecting the entire Tezos network.
Support For Security Token
Security tokens are special cryptocurrency tokens that comply with regulations and restrict circulation to accredited investors. Tezos is becoming involved in this area quite quickly: at the beginning of July, the Tezos Foundation announced that a major Brazilian Bank, Banco BTG Pactual, will use Tezos to issue $1 billion of security tokens. Elsewhere, Tokensoft has introduced a way for projects in general to issue security tokens on Tezos.
It should be noted that these security token projects don't have anything to do with the securities status of the Tezos token (XTZ) itself, which was the subject of a class-action lawsuit that reached a compromise ruling in June. More broadly speaking, many new cryptocurrencies are in an uncertain regulatory situation, meaning that the U.S. SEC is treating some coins as securities―Tezos Commons has explained the situation in detail here.
Hardware Wallet Integration
The Tezos Foundation is commemorating Tezos' first anniversary with a special series of hardware wallets―it is giving away engraved Ledger Nano S devices. The giveaway itself is limited to those who have contributed to fundraisers in the past, but the Tezos token can be used with hardware wallets in general: XTZ has been compatible with Ledger devices since January, and the token was also made compatible with Trezor devices in December 2018.
Workshops and Events
The Tezos community has also held a number of events in recent weeks. July marks Tezos' one-year anniversary, and an event was held in Berlin to celebrate. Members of the Tezos community have also run several other recent events, including an online Hackathon workshop, a training workshop in Tel Aviv, a baking workshop in Hong Kong, and a blockchain camp in Busan. More upcoming events are listed on this page.
Conclusion
Tezos has big things ahead. The platform has already proven that it's basic features are workable, and this year's upgrades will make it a more impressive blockchain. Apart from that, Tezos' efforts to attract new developers and projects could help it take big steps forward as well. Tezos isn't struggling for success―it's currently a top twenty cryptocurrency in the crypto market―but in its second year, if all goes well, it could raise its status even higher.
Disclaimer: information contained herein is provided without considering your personal circumstances, therefore should not be construed as financial advice, investment recommendation or an offer of, or solicitation for, any transactions in cryptocurrencies.