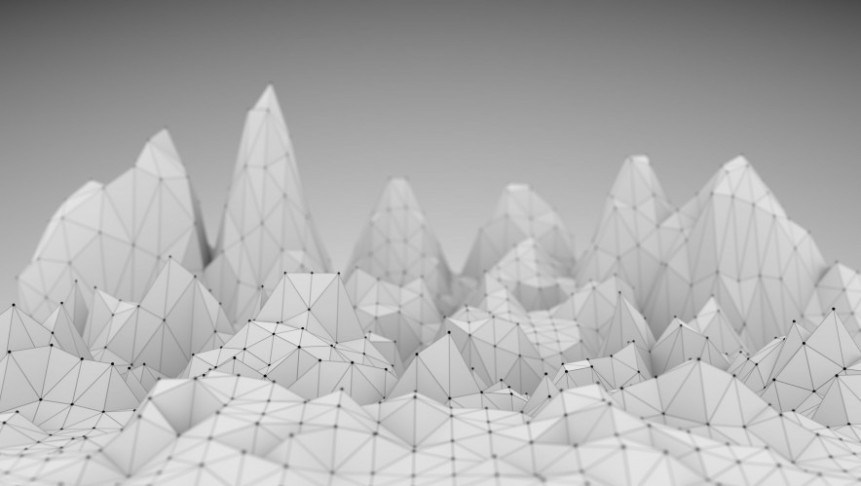 The 4 Most Popular Crypto Exchanges In The Middle East
Aug 28, 2021, 6:10PM
Brought to you by BitOasis.net
The Middle East and North Africa regions are relatively new to discovering crypto trading and blockchain technology, but adoption is underway.
It seems that the adoption of these technologies by companies and the public in both the Middle East and North African regions is growing exponentially, especially with the acceptance of digital money trading and cryptocurrencies by Islamic governments and sharia-compliant financial companies.
The Explosion Of Digital Money Trading
As proof of what we've just said, consider that in the past 5 years the number of exchanges in the Middle East region has been expanding very well. You can see that through specialized sites like ArabFinancials, a 360-degree source for all financial information with special attention to what is going around in the Middle East region.
The fact that banks and governments are taking part in the adoption of Bitcoin and/or other cryptocurrencies is what makes expert marketers expect a significant boom of digital money trading among individual traders as well as large financial companies.
Find Out Your Ideal Crypto Exchange
If you want to dive into the world of digital finance and crypto trading, you should start by exploring the top most relevant exchanges in the Middle East. Of course, you shouldn't fall in love with the first exchange that happens to fall under your eyes, you must take your time and research to gain comprehensive knowledge of what crypto exchanges are and how they work.
Trading digital exchanges may be highly risky, which means that you should avoid starting a trading adventure unless you are completely aware of what it means. Anyway, once you studied the financial situation and how the price volatility may impact your potential investment, you are finally ready to choose your ideal exchange from the following most traded in the Middle East region:
1. Rain

The headquarter of Rain is based in the Kingdom of Bahrain. Rain is the first exchange to get licensed from the CBB (the Central Bank of Bahrain). With Rain, you can buy, sell, exchange, and store crypto assets (Bitcoin, Ethereum, Ripple, and Litecoin) in a large number of countries in the Arabian Gulf area like Kuwait, Oman, Saudi Arabia, and the UAE.
As to the fees, Rain charges 1.5% for payment via bank transfer and 4% for payment via credit card. No fees are required for depositing, storing crypto assets in the digital wallet on the platform, and local withdrawals via transfers.
Security is an important aspect of cryptocurrencies: 98% of the funds are stored in cold-storage wallets on the Rain platform. Also, this crypto money is compliant with the Cryptocurrency Security Standard (CCSS) Level III. Finally, Rain offers special attention to clients with large amounts of money providing an over-the-counter service that is sharia-compliant.
2. CoinMENA
This exchange provider is especially dedicated to traders in the Middle East and North Africa regions. It offers services for buying, selling, storing cryptocurrencies safely. CoinMENA is based in Bahrain and is regulated by the CBB. CoinMENA provides services in Bahrain, Saudi Arabia, the UAE, Kuwait, and Oman. The traders can make deposits/withdrawals and trade in local currency.
CoinMENA supports 9 crypto assets, of which Bitcoin and Ethereum. Although the fees vary for each different operation, the exchange offers attractive discounts on large volumes of traded money. CoinMENA offers cold-storage wallets and it's sharia-compliant with a certification by the SRB.
3. BitOasis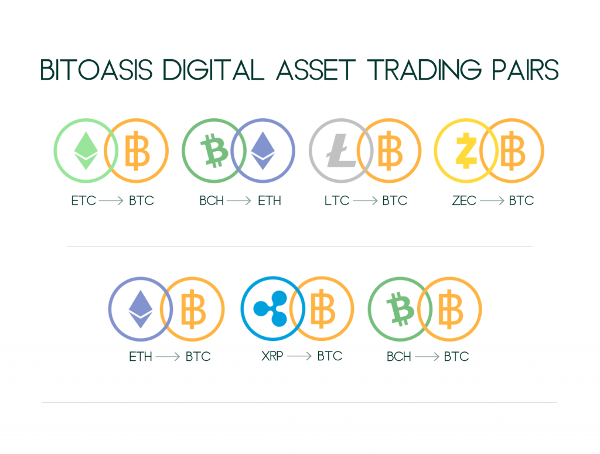 From its debut in 2015 to the present day, BitOasis has been expanding a lot being a crypto exchange provider and a broker at the same time with plenty of services in the Middle East. BitOasis supports Middle East countries like Saudi Arabia, Kuwait, Oman, Qatar, Bahrain, the UAE as well as other countries in North Africa and the rest of the world. BitOasis offers 20 cryptocurrencies, which is enough to satisfy even the boldest traders. However, the fees are a little higher than other service providers in the same industry. Basically, the fees for BitOasis services vary according to the trader's position and volume of traded money (the larger the transaction, the lower the fee).
BitOasis is compliant with legal regulations but it doesn't seem to be sharia-compliant nor to be licensed by any central bank. Nevertheless, BitOasis offers email verification, cold storage, and a three-level multi-signature system to protect its online wallets.
4. Matrix
This exchange is based in the UAE (Abu Dabhi) and it offers services for buying, selling, and transfer of crypto assets within the UAE. Matrix is licensed from the Abu Dabhi Global Market (ADGM). Although Matrix is mainly designed for services within the UAE, it also offers services to traders in Asia, India, the Middle East, and even Europe. Matrix offers 4 cryptocurrencies: Ethereum, Litecoin, Bitcoin, and Bitcoin Cash. Keep in mind that the Matrix platform uses USD, so if you deposit in a different currency, the platform will convert your currency to USD (always check the exchange rate and conversion fees).
The fees for Matrix appear to be competitive but withdrawal fees may be a little higher.
As you can see, the market of crypto services is in full development, which means a growing number of platforms for a growing number of available crypto assets in the next years.
Disclaimer: information contained herein is provided without considering your personal circumstances, therefore should not be construed as financial advice, investment recommendation or an offer of, or solicitation for, any transactions in cryptocurrencies.