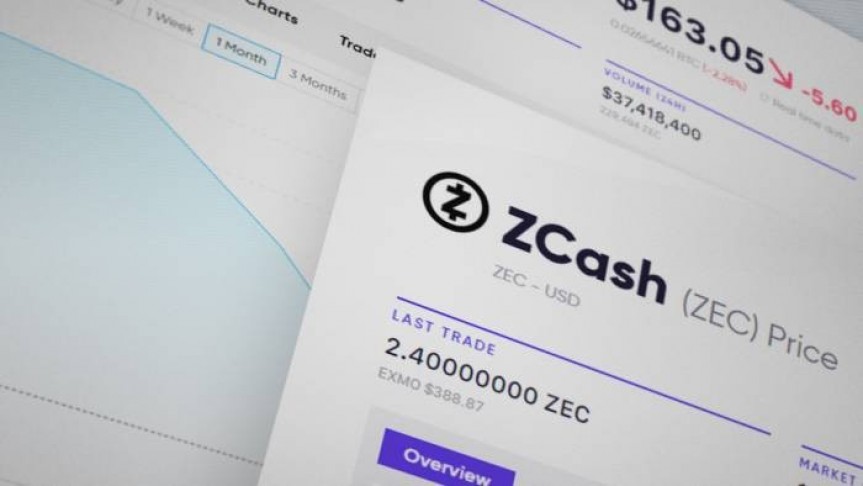 The Crypto Market Is Flat: ZCash Struggles From Bad Publicity
Jun 28, 2018, 12:36AM
The cryptocurrency market flattens out after several days of deep declines. The top 100 post mixed performance with single-digit movements.
The cryptocurrency market is flattening out after several days of deep declines. The top 100 are posting mixed performance with single-digit movements (both up and down) in most of the tokens, while the top 10 is more uniformly negative with declines of 0.10 - 2%. Several assets in the top ten buck the trend including EOS (EOS) and Litecoin (LTC) with gains of 7.8% and 5.6% respectively. Price correlations in the market remain strong.
Once again trading volume is below the monthly average with $11.149 billion worth of assets changing hands in the last 24 hours. And the low volume is believed to be behind the strong market correlations in the top 10. The total cryptocurrency market is now worth $247.7 billion with Bitcoin dominance steady at around 24.4% of the market.
Zcash Continues to Struggle
Zcash (ZEC) isn't benefiting as much as expected from its recent addition to the Gemini digital asset exchange. While the listing led to an initial boost in prices, trade volume for the asset slowly died back down to more normal levels (still higher than before the listing), and ZEC gained a stronger correlation with the rest of the crypto market. Today, Zcash is also getting some bad press over executive compensation.
Wilcox, the founder of ZEC, receives over 2,000 ZEC monthly, and at current prices, this adds over to more than $3.5 million each year. And many observers his pay is too much.
Bad press may have contributed to sending ZCash down 2-3% in the last 24 hours to a per unit price of $162.65 and a total market cap of $688 million. Today's move puts the asset in the 22nd position on Coinmarketcap, just under OmiseGo and Qtum.
Disclaimer: information contained herein is provided without considering your personal circumstances, therefore should not be construed as financial advice, investment recommendation or an offer of, or solicitation for, any transactions in cryptocurrencies.