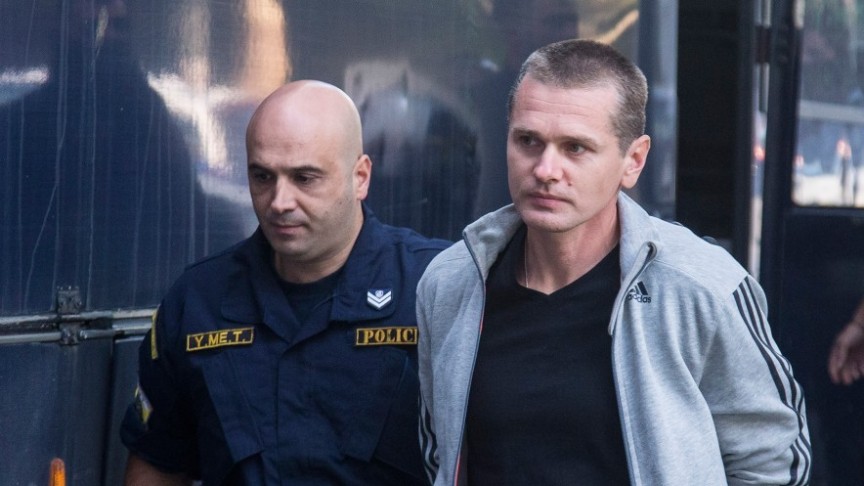 The Greek Court Grants Russian Request for the Extradition of Alexander Vinnik
Jul 31, 2018, 5:02PM
The Greek court has approved a Russian request for the extradition of Alexander Vinnik, accused of Bitcoin-related fraud and money laundering.
A court in Thessaloniki, Greece has accepted a second Russian request for the extradition of Alexander Vinnik according to an Associated Press report. Vinnik is accused of a series of Bitcoin-related frauds. He has denied all allegations, saying that his prosecution is politically motivated and due to his declared commitment to fight U.S. dominance of the global financial system.
Vinnik, who is accused of money laundering and fraud, was arrested in northern Greece during his family vacation in Chalkidiki in 2017 on a U.S. arrest warrant. A Russian citizen, Vinnik has since been in custody at the Diavata detention center. He allegedly laundered $4 billion through his own cryptocurrency exchange BTC-e during a six-year period on behalf of criminal organizations. French authorities have also accused Vinnik of laundering $160 million derived from ransomware attacks and have requested his extradition also.
Vinnik's lawyer Ilias Spirliadis commented on the court's decision,
The court has ruled to extradite Alexander Vinnik to Russia. We filed a request that Alexander be released from custody and put under house arrest but the request was rejected. We now plan to file an appeal against it. Alexander is ready to be extradited to Russia, he has always wanted it.
Vinnik Claims Innocence
Vinnik has repeatedly claimed his innocence, saying that he "simply transferred e-money through a platform, which appeared as legitimate personal transactions." To support his claim of innocence, he asked why he was not also being charged by Greek authorities since the alleged frauds also took place while he was in Greece. Earlier this year, a Russian press source revealed that Greek authorities had prevented an assassination attempt against Vinnik. The plan allegedly involved poisoning Vinnik with the assistance of other prisoners in Diavata.
As the Greek court has now ruled in favor of the Russian request, the case becomes more complicated. The Thessaloniki court had previously granted both U.S. and France's extradition requests, which were postponed after the defense had filed an appeal against them. Where Vinnik ultimately ends up will now be decided by the Greek Supreme Court in September during a hearing for his extradition to France, together with his second request for political asylum.
Disclaimer: information contained herein is provided without considering your personal circumstances, therefore should not be construed as financial advice, investment recommendation or an offer of, or solicitation for, any transactions in cryptocurrencies.