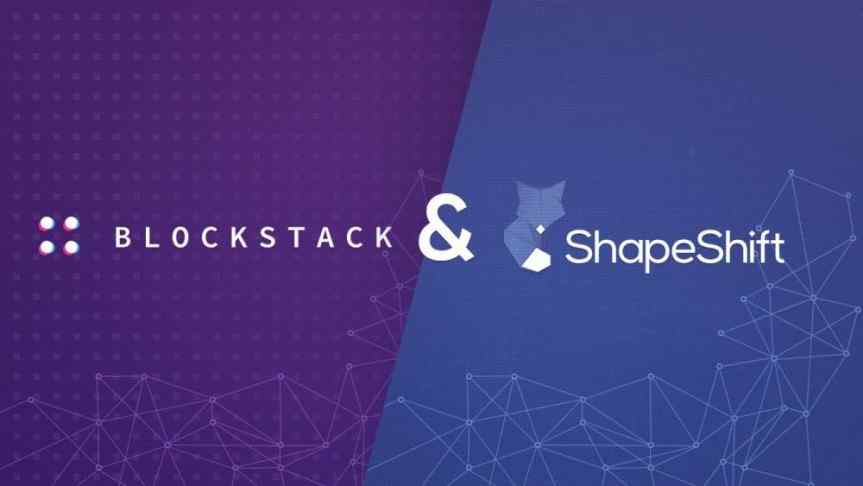 The Road to Universal Crypto Wallets
Apr 29, 2018, 8:48AM

by
Mike Dalton
Blockstack and Shapeshift have teamed up to offer a $50,000 reward to any person or team that successfully creates a universal crypto wallet.
As new altcoins and minor cryptocurrencies rapidly come into existence, users hurry to keep up. But the burgeoning selection of altcoins introduces a challenge: how will wallets provide users with a consistent and usable tool while adapting to support a constantly increasing variety of coins?
The Value of Altcoins
One may wonder if there are simply too many altcoins. Once, if someone introduced an altcoin, their dream may have been to rank amongst the most popular cryptocurrencies. This is an increasingly unachievable goal. Even if you set a threshold of value for an altcoin at $50,000 market cap or more. Charts on CoinMarketCap show that in 2014, there were about 125 altcoin varieties worth that much. The number of altcoin varieties worth that much nearly doubled to 225 in 2016 -- and doubled again to 450 altcoin varieties in 2018.
Simply put, there are more and more varieties of altcoins with significant value every year. Rather than compete for the top ranking, altcoins often serve a niche purpose. Sometimes, altcoins are meant specifically to be used with their parent project, like FileCoin, which allows users to be paid for providing cloud storage space.
So there may be good reasons to have as many altcoins as there are niches. Although altcoin creators are sure to provide wallets specific to their own altcoins, users will almost certainly find a project more compelling and convenient if they already use a wallet that works with it. That's where universal wallets come in.
Multi-Coin Wallets
There's no universal wallet that supports every cryptocurrency yet, but there are precursors. There is no shortage of multi-coin wallets, and some of these wallets try to support as many cryptocurrencies as possible. But even if a wallet supports most cryptocurrencies, it only takes one unsupported altcoin to force a user to sign up for or download a different wallet. And as more altcoins are introduced, there are more potentially unsupported altcoins for users to encounter.
Additionally, simply because a multi-coin wallet supports a large number of altcoins upon its release, that doesn't guarantee that it will be kept up to date with new coins. HolyTransaction is one wallet that, rather than supporting countless altcoins, attempts to support only the most popular coins at any given time. It adds and drops support as cryptocurrencies gain or lose popularity. While it is hardly universal, it does one thing that a universal wallet must do: change with the times.
Built-In Exchanges
Some wallets cover more ground by providing a built-in exchange service. Jaxx is a multi-coin wallet that provides built-in access to Shapeshift, a prominent exchange service that converts between cryptocurrencies. Although Jaxx supports more cryptocurrencies than most wallets, it doesn't necessarily store every cryptocurrency -- sometimes it may require you to convert an unsupported cryptocurrency to one that it does support.
Converting cryptocurrencies from your wallet is convenient, but there is a major drawback. A conversion is another transaction in addition to sending or receiving money -- and another transaction usually means another fee. Ideally, universal wallets will support all cryptocurrencies without resorting to exchanges.
Future Universal Crypto Wallets
A true universal wallet would look like some combination of the above models. Of course, it would need to be a multi-coin wallet. It would also need to continuously adapt to new cryptocurrencies. It would also have to find some way of supporting virtually all altcoins without processing them through an exchange.
Blockstack and Shapeshift have recently offered a $50,000 prize to any project that produces the best universal wallet. Meanwhile, Ethos is an upcoming wallet that plans to provide universal support for cryptocurrencies and introduce its own token.
If universal wallets are successful and widely adopted, developers will be able to create new altcoins without sinking in a sea of competing coins. Developers already use altcoins tailor-made to serve all of their projects' unique needs, and they may soon be able to do that without worrying about whether their altcoin will be widely supported by their users' wallets.
Disclaimer: information contained herein is provided without considering your personal circumstances, therefore should not be construed as financial advice, investment recommendation or an offer of, or solicitation for, any transactions in cryptocurrencies.