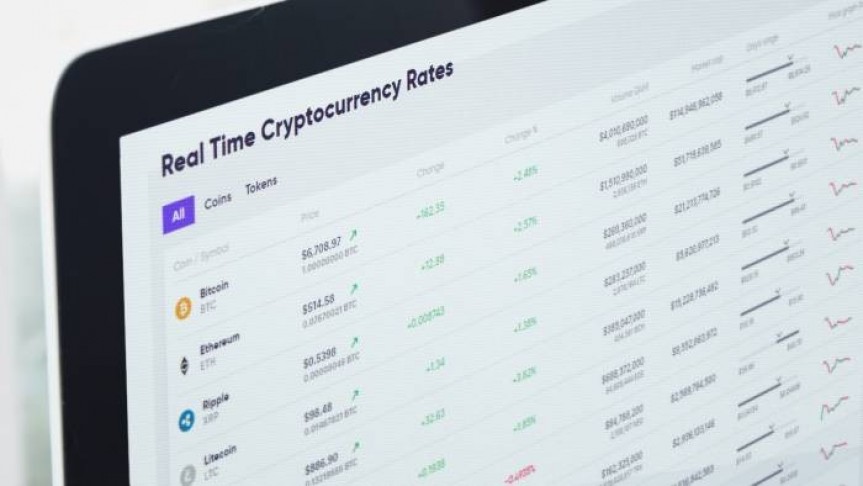 The Top Ten Assets Remain Highly Correlated with Small Rallies
Jun 19, 2018, 8:41AM
The cryptocurrency market is recuperating, with most of the top 100 assets in the green and posting single-digit rallies in the last day.
The cryptocurrency market is green once again, with most of the top 100 assets posting single-digit rallies in the last 24 hours. Out of the top 10, performance is slightly better with Bitcoin, Ethereum, and Ripple displaying relatively good performance with rallies of around 1 - 5%. The correlation among the largest assets remains very strong while volume is unusually low at $12.2 billion.
The total cryptocurrency market cap now sits at $287 billion with Bitcoin dominance at 40% of the market. Several relevant news events have come up, but they have failed to exert much influence on cryptocurrency price action.
VeChain, TRON & Safe Haven
Several assets have been in the news recently, including VeChain (VEN), TRON (TRX), and Safe Haven Token (SHA). TRON, currently an ERC20, is counting down to its upcoming migration to its own blockchain and independence from the Ethereum network; the team is also recruiting members for its CORE TRONICS Community.
Despite these developments, the market remains skeptical about the project, and TRX has lost most of its market cap over the last month. Today, the asset is up by 4% to a per unit price of $0.044 and a market cap of $2.9 billion.
In other news, Safe Haven has left the Ethereum blockchain to join VeChainThor, the upcoming mainnet for the VeChain protocol. Safe Haven will be one of several assets to abandon the Ethereum network, probably as a result of stability concerns. Ethereum prices remain stable at around $400-520 while VeChain is up 2.75% to a per unit price of $3.18 and a total market cap of $1.7 billion.
Disclaimer: information contained herein is provided without considering your personal circumstances, therefore should not be construed as financial advice, investment recommendation or an offer of, or solicitation for, any transactions in cryptocurrencies.