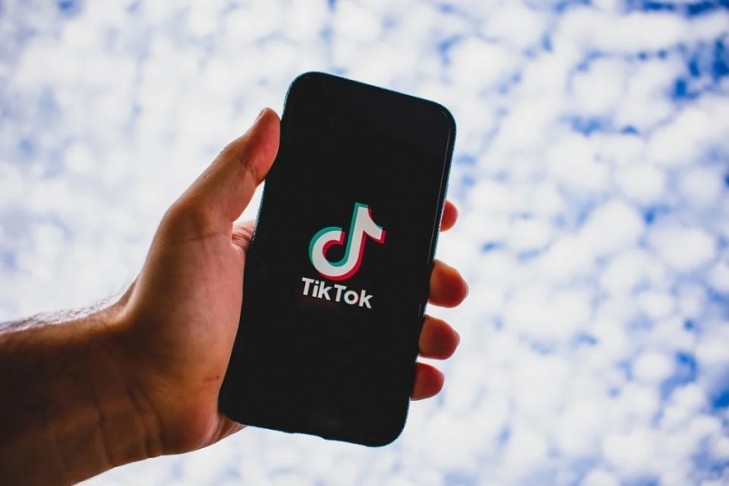 TikTok Bans Financial Advice: What Does This Policy Mean for Crypto?
Jul 15, 2021, 5:28PM

by
Mike Dalton
The social media platform TikTok has banned branded crypto content. Here's what you should know.
The popular video sharing app TikTok has introduced new restrictions that will prevent its users from promoting cryptocurrency. Here's what you should know.
TikTok Bans Branded Crypto Content
Unlike some platforms, TikTok does not solely run third-party ads alongside user-created content. Users are additionally able to create branded content. In exchange for promoting the topic, those users receive compensation from a company.
TikTok's support page now explains that discussion of cryptocurrency and "all financial services and products" is prohibited in branded content. Other prohibited topics include loans, credit and debit cards, trading platforms, foreign exchange services, pyramid schemes, get-rich-quick schemes, penny auctions, and more.
This policy only applies to individuals who create branded content, not companies who buy advertisements on TikTok through the platform itself. Although TikTok's ad policy has rules and restrictions around financial promotion, that policy does not include an outright ban on ads for cryptocurrency or financial services.
This means that crypto exchanges, wallet providers, mining pools, and other similar companies will presumably still be allowed to advertise on TikTok directly.
Why Does TikTok Matter?
TikTok's new policy matters because the platform has quickly become a popular location for influencers to promote cryptocurrency and financial investments.
Some individuals who promote cryptocurrency are paid to do so. CNBC reported in June that celebrities like Kim Kardashian and influencers such as Jake Paul and Loren Gray are engaging with ICOs and other new tokens in this way.
In fact, TikTok may be the most efficient way for individuals to reach audiences. Blockchain review site CryptoHead noted in June that the highest-ranking personalities are using TikTok to gain attention. Ben Armstrong (BitBoy Crypto) and Justin Sun (TRON) both made use of TikTok, granting them more followers than their rivals—even taking into account numbers from Twitter, Instagram, and YouTube.
"It would appear that most [crypto influencers] are yet to use the service to promote themselves. Perhaps more should consider its importance though as the top-ranking cryptofluencer was also the most followed on TikTok," the study noted.
That said, some TikTok promotions seem to have arisen organically. In July 2020, TikTok users coordinated the "Dogecoin challenge," an event that encouraged other users to invest in the cryptocurrency. The event briefly caused DOGE trading volumes to surge, driving the coin's value up by 95%. That event may have set the stage for this year's even larger Dogecoin rally, led by Elon Musk and Reddit communities.
Other Sites Have Set a Precedent
TikTok is not the only platform that has taken action against crypto promotion. Google, Facebook, and many other sites all banned ICO advertisements circa 2018. Though some of those policies have been partially reversed or lifted, many of those restrictions still come into play when it comes to promoting particular assets.
YouTube policies, however, bear the closest resemblance to TikTok's new policy. YouTube generated great controversy in December 2019 when it removed videos from the channels of several crypto influencers. YouTube did not provide any explanation for its decision to remove content, but it is likely that those channels were banned because they mentioned or promoted certain cryptocurrencies.
Later, YouTube's policy resulted in overreach as it banned crypto news sites rather than individual influencers. In June 2020, Bitcoin.com was banned from YouTube. In March 2021, Coindesk saw its channel banned from YouTube as well. Both channels were reactivated, but the incident shows the potential severity of any policy.
In short, it seems that TikTok personalities will still be able to discuss cryptocurrency in general so long as they are not promoting individual cryptocurrencies and tokens.
However, that tells us little about how strict TikTok will be when it comes to enforcement. While it is possible that TikTok will target users with risky advice, it seems likely that the new policy will affect legitimate users as well.
Disclaimer: information contained herein is provided without considering your personal circumstances, therefore should not be construed as financial advice, investment recommendation or an offer of, or solicitation for, any transactions in cryptocurrencies.