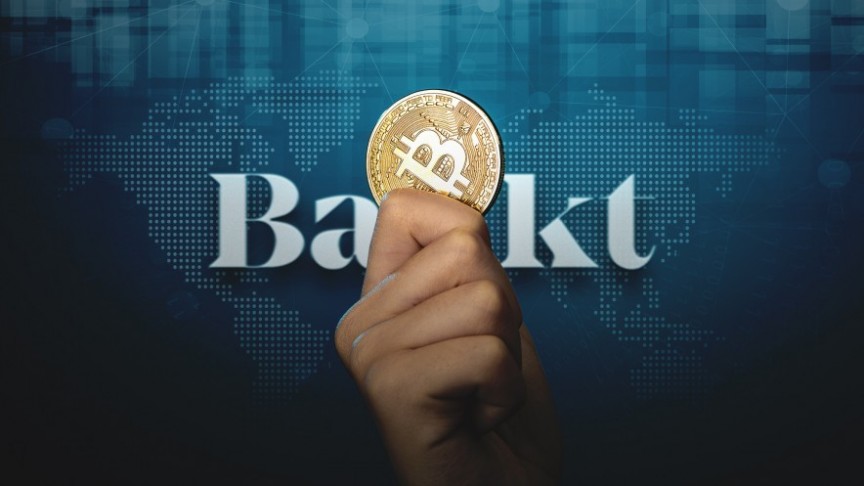 Too Little, Too Late: What Does Bakkt's Underwhelming Launch Mean?
Sep 29, 2019, 11:45PM

by
Mike Dalton
Bakkt's first few days have produced low trading volumes. Will Bakkt live up to expectations, or will it continue to struggle?
Bakkt went live this past week, but it has gotten off to a slow start. The long-awaited Bitcoin futures trading platform has seen minimal activity during its first few days: right now, Bakkt reports about 165 monthly futures contracts and 1 daily contract. This is a somewhat disappointing launch for a product that has attracted a lot of hype.
Bakkt's rough start has even been blamed for Bitcoin's coinciding price crash: since Bakkt's launch, Bitcoin prices dropped from roughly $9500 to about $8090 as of this writing. Bakkt might not be responsible for this since it's hard to pinpoint the trigger of any market fluctuation, but Bakkt hasn't caused the Bitcoin boom that some believed it would.
Meanwhile, Bakkt is staying optimistic. In conversation with Forbes, one Bakkt spokesperson stated that Bakkt has seen "strong industry participation." It's possible that Bakkt will get bigger as time goes on. With that in mind, let's take a look at exactly what Bakkt has to offer―and a look at Bitcoin futures trading as a whole.
Bakkt's Promises
Futures are contracts that require an investor to buy or sell an asset at a certain point in time. Generally speaking, Bitcoin futures are promising because they have applications not found in regular trading. For example, futures can be used for price discovery, thereby allowing institutions to find out what Bitcoin's fair market price is.
Bakkt also has a unique feature: it offers physical delivery, meaning that it can pay out futures contracts with Bitcoin from its warehouse. The details are complex, but ultimately, this means that Bakkt satisfies the needs of institutional investors, who must use services that satisfy certain regulations around asset custody and storage.
Bakkt's lineage is also part of its potential: it's operated by the Intercontinental Exchange (ICE), which also operates the world-famous New York Stock Exchange. As such, ICE's decision to create Bakkt is seen as evidence that mainstream finance has finally accepted Bitcoin―though of course, this fact cannot generate hype forever.
Bakkt's Problems
Bakkt's biggest problem is undoubtedly its past delays. Originally, Bakkt was scheduled to go live in December 2018, but the launch was later postponed to January, then delayed indefinitely once again. These delays may have tested the patience of Bakkt's prospective clients―though none have explicitly parted ways with Bakkt.
On top of this, futures trading can be quite expensive. Recently, Bakkt announced its margin trading requirements, which indicated that investors would need an initial hedge of $3900 and a speculative initial requirement of $4290. These costs shouldn't be prohibitive for institutional investors but, suffice to say, futures are not for everyone.
Finally, Bakkt's limited appeal may prevent widespread adoption: the service is primarily targeted at financial institutions, not retail investors. That said, Bakkt is planning to offer retail contracts: according to Bakkt COO Adam White, Bakkt contracts are being opened to other investors through separate retail brokerages.
Facing the Competition
Bakkt's main competitor is the Chicago Mercantile Exchange. CME initially attracted far more activity than Bakkt did when it introduced Bitcoin futures in December 2017: it added 750 contracts in several hours. Now, CME is planning to expand its futures offerings by adding options in 2020, doubling down on its dominance over Bakkt.
Some crypto exchanges, such as BitMEX, are trading futures as well. In fact, BitMEX doesn't just offer Bitcoin futures: it also offers futures for other coins (and perpetual contracts). BitMEX poses significant competition against Bakkt, as it is more accessible to retail investors―though it doesn't meet the needs of institutional investors.
There may be another major contender in the near future: Binance is planning to offer its own futures contracts soon. However, Binance's futures aren't generally available, and its potential is massively overstated: recent headlines suggest that Binance is trading $150 million of futures per day, but this appears to involve simulated funds.
Futures Should Survive
Bitcoin futures won't disappear from the crypto world any time soon. It's possible that some services may abandon Bitcoin futures, as CBOE did earlier this year. However, Bakkt is primarily devoted to futures, so will surely persist: assuming it can gradually promote trading activity, it still looks just as promising as it did last year.
Furthermore, Bakkt probably did not cause this week's price drop―at least not directly. However, it is possible that disappointment in Bakkt has led investors to sell off Bitcoin or liquidate contracts on other futures exchanges. Regardless, a weak crypto market might not bode well for Bakkt―whether it is responsible for it or not.
Disclaimer: information contained herein is provided without considering your personal circumstances, therefore should not be construed as financial advice, investment recommendation or an offer of, or solicitation for, any transactions in cryptocurrencies.