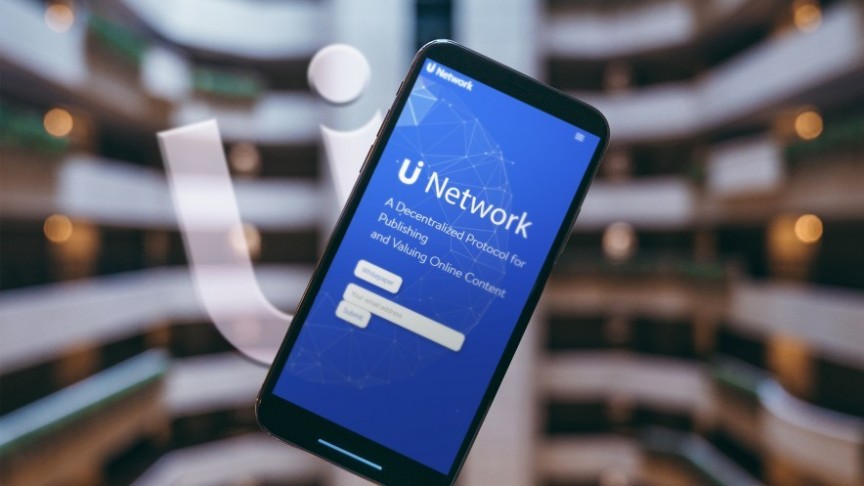 U Network, Valued at $8M, Is the First Ever ICO to Run Out of Tokens
Jul 24, 2018, 10:17AM

by
Mike Dalton
U Network has the dubious honor of being the first ICO to ever run out of tokens. Will it be able to turn things around with a buyback program?
U Network, a blockchain-based content publishing protocol, has officially run out of tokens. Following a Medium publication, the team tweeted that "the demand for UUU tokens has exceeded our current designated holdings," and that they are now proceeding with a buyback program, which will involve the project repurchasing 1000 ETH (about half a million dollars) worth of UUU tokens.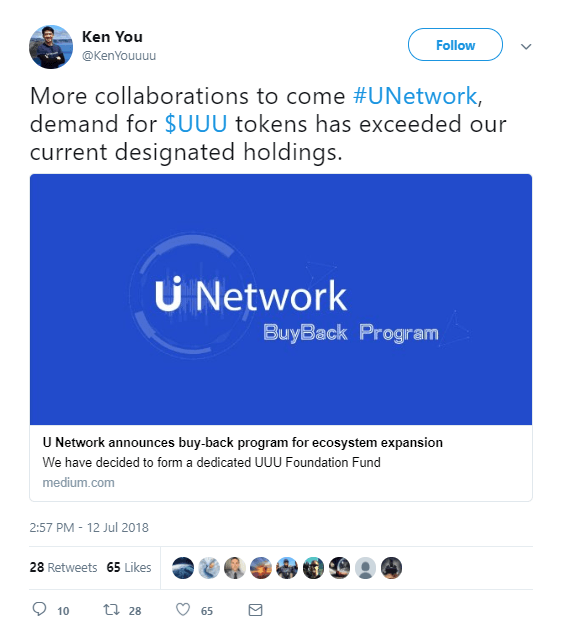 U Network's goal is to reward online content with a token system, similar to Steemit and other new blockchain-based content curation platforms. It is designed to reward contributors and other participants and to monetize voting. The announcement comes just a month before U Network's projected testnet launch, and it is unclear whether token availability will be a hurdle.
At the moment, the team is framing the buyback positively, describing it as a decision that will lead to an "incubation fund" to attract business partnerships and dApp development. But users are understandably concerned about the legitimacy of the decision, as the status of the buyback is not clear,
Nearly a week has past and the buyback hasn't executed. Playing the waiting game without any reason leaves a shroud of mystery over the true intentions of the team. / Dimitri Mossé on Medium
Indeed, the buyback address, published by U Network for transparency reasons, has only been involved in two tiny transactions so far. And in response to a user asking when he could send tokens to the buyback address, U Network simply responded that they "buy back from exchanges," implying that they are buying from exchange sites, not individuals.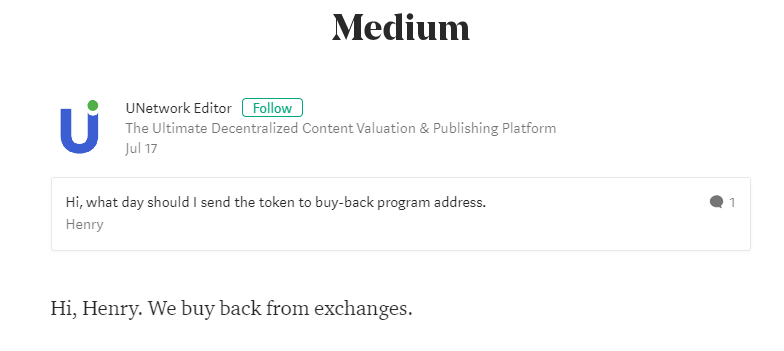 It is worth noting that although no ICO has ever run out of tokens before, buybacks are fairly commonplace. However, buybacks typically occur when there is an excess of coins, in which cases coins are burned to increase the token's scarcity (and value). This is quite the opposite of what U Network is experiencing.
Disclaimer: information contained herein is provided without considering your personal circumstances, therefore should not be construed as financial advice, investment recommendation or an offer of, or solicitation for, any transactions in cryptocurrencies.