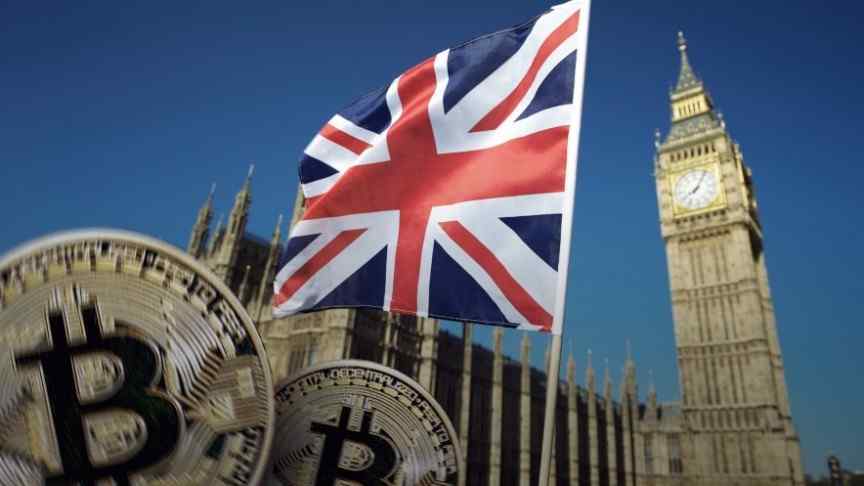 UK Treasury Committee Says to Become Global Leaders, Regulate Crypto "Wild West"
Sep 20, 2018, 7:35PM
UK MPs concluded their digital currencies inquiry by publishing a detailed report which calls for greater regulation to become global leaders.
Treasury Committee Report
The United Kingdom's Treasury Committee has published a report on crypto assets in which it urges proactive regulatory strategies. The report sums up the committee's digital currencies inquiry, launched in February this year, which was to examine the potential impact, opportunities, and risks of digital currencies and blockchain as well as evaluate the regulatory response to them. The key findings of the report were that the "Wild West" crypto asset market requires regulation to combat challenges including price volatility, hacking vulnerabilities, minimal consumer protection, and anonymity aiding money laundering. The committee sees these problems as a consequence of cryptocurrencies being widely used for speculative purposes rather than as currencies. The committee also sees great potential in blockchain applications and considers the current ambiguous stance of governments and regulators in the UK as a problem that needs addressing. For instance, the lack of regulation on ICO advertisements and crypto exchanges is cause for concern according to the report. The committee argues that proper regulation would improve client protection, enable sustainable growth in the industry, and reduce investor risks, all of which would help the UK to become a global hub for cryptocurrency and blockchain.
The Chair of the Treasury Committee, Rt Hon. Nicky Morgan MP, described the situation as follows:
Bitcoin and other crypto-assets exist in the Wild West industry of crypto-assets. This unregulated industry leaves investors facing numerous risks. Given the high price volatility, the hacking vulnerability of exchanges and the potential role in money laundering, the Treasury Committee strongly believes that regulation should be introduced. It's unsustainable for the Government and regulators to bumble along issuing feeble warnings to potential investors, yet refrain from acting. At a minimum, regulation should address consumer protection and anti-money laundering. If the Government decides that crypto-asset growth should be encouraged, appropriate and proportionate regulation could see the UK become a global centre for this activity.
Response from the Cryptosphere
Iqbal V. Gandham, chair of CryptoUK, the first self-regulatory trade association for the UK cryptocurrency industry, commented:
As an industry we have been calling for the introduction of proportionate regulation to improve standards and encourage growth, so we welcome the Treasury Committee's recommendations. Self-regulation by the industry was always intended to be a starting point – this must now be matched by government action. The Committee rightly recognises that the UK is well-placed to become a global centre for crypto but that it needs Treasury backing to make this a reality. We now call on the Government to take up these recommendations in the forthcoming Crypto Assets Taskforce report and introduce regulation that strikes the right balance between establishing safeguards and enabling the UK to become the global leader in crypto.
Similar Developments Elsewhere
The New York Attorney General's Office published a report on their Virtual Markets Integrity Initiative that was launched to protect and inform New York residents who trade in cryptocurrency. The report, which included findings from 9 exchanges, found potential conflicts of interest arising from the various business lines and operational roles of trading platforms, limited protection of customer funds, and mentioned that trading platforms took minimal efforts to stop abusive trading activity. The report also provides customers easily-accessible information about virtual asset trading platforms and arms them with a list of basic questions worth exploring with every platform to help navigate the risks associated with them in their current stage of development.
Such efforts by government agencies allude to an increasingly positive attitude towards blockchain, cryptocurrencies, and their regulation. Estonia and Malta have clearly shown that a lot can be gained from opening up the country's economy to the nascent fintech sector, and many others like Britain and the UAE are following suit by integrating blockchain technologies across both public and private sectors. For many faltering economies, it might just provide a tech industry boost similar to that provided by the rise of the internet 3 decades ago.
Disclaimer: information contained herein is provided without considering your personal circumstances, therefore should not be construed as financial advice, investment recommendation or an offer of, or solicitation for, any transactions in cryptocurrencies.