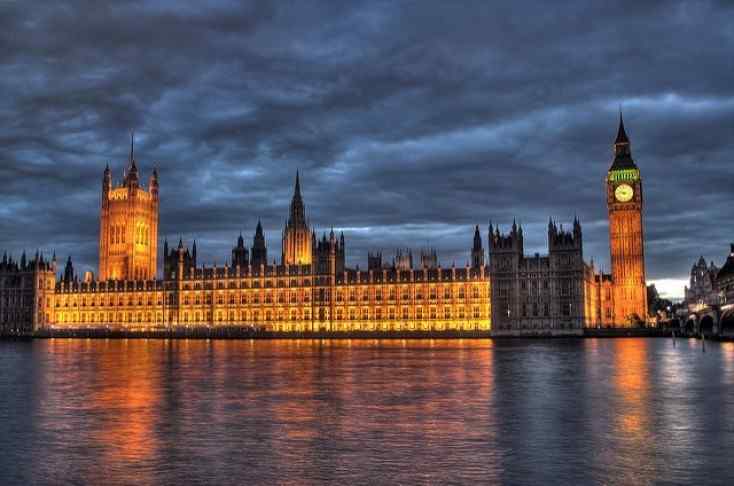 UK Government Interested In Using DLT For Securing Digital Evidence
Aug 24, 2018, 6:33PM
UK's government is exploring DLT for solving evidence sharing challenges. We explore their plans on a micro and macro level.
DLT For Evidence Sharing
Her Majesty's Courts and Tribunals Service (HMCTS), the administrative wing of the British Government's Ministry of Justice, published a blog post wherein they expressed a desire to implement distributed ledger technology to "solve traditional challenges including evidence sharing, identity management and ensuring citizens have maximum control over their own information."
Balaji Anbil, leader of the Digital Architecture and Cyber Security team, believes DLT provides,
high degrees of integrity and de-centralisation" which brings about tremendous benefits such as "cost effective and timely delivery and future proof solutions.
HMCTS outlined details of a meeting they hosted in collaboration with the Open Innovation team at Cabinet Office on the use of distributed ledger technologies in securing digital evidence. Dr. Sadek Ferdous, Technology Policy Fellow, and Research Associate at Imperial College was the speaker at this event. Dr. Ferdous demonstrated a digital evidence audit trail proof of concept that addressed critical capabilities in the secure management of digital evidence and preserving the integrity of evidence chains.
Other use cases of DLT for evidence sharing in the public sector were discussed. DLT solutions are being utilized to secure digital archives by researchers at the University of Surrey. HMCTS is even looking at trialing DLT solutions for inter-agency evidence sharing by late 2018. Estonia developed innovative blockchain powered solutions for citizen identity management problems.
Lessons From Estonia
UK MP Eddie Hughes wrote a paper last month calling on the government to take advantage of the opportunities provided by blockchain and associated technologies. He describes at length how blockchain has been operational for over 6 years in Estonia's registries, including,
national health, judicial, legislative, security and commercial code systems, with plans to extend its use to other spheres such as personal medicine, cyber security and data embassies.
Estonia has become the gold standard for governments across the world due to their widespread use of DLT across both private and public sectors. A whopping 99% of the country's government services are linked digitally through an interoperability platform, which has led to extensive savings.
Pole Position: UK
Britain's government is exploring ways to reform their legacy systems and processes to keep pace with the ever-evolving technological world. HMCTS has received an investment of £1bn to reform the courts and tribunals system. With over 50 projects in the reform program, perhaps the most significant underlying transformations lie at the digital architectural level. Security is now an integral part of any digital architecture along with open and accessible data. Data ownership rights also seem to have become a fundamental and integral question in public debate in light of the massive Facebook Cambridge Analytica scandal. DLT offers unprecedented solutions.
Most countries are still assessing the potential of blockchain and associated technologies in the financial domain. Yet, there are also others who recognize their value in public administration and that are implementing DLT solutions at the highest levels. UAE aims to be the first blockchain powered government by 2020 as studies reveal that the country could save up to $3 billion a year from document processing alone. According to analysis by the Big Innovation Centre, DAG Global, and Deep Knowledge Analytics, Britain is in pole position to become a leader in blockchain technologies and crypto economy by 2022. Such government initiatives reflect a dedicated will to accelerate the growth of cryptocurrencies and will, in turn, lead to Britain cementing its place as a leader in the digital economy ecosystem in the near future.
Disclaimer: information contained herein is provided without considering your personal circumstances, therefore should not be construed as financial advice, investment recommendation or an offer of, or solicitation for, any transactions in cryptocurrencies.