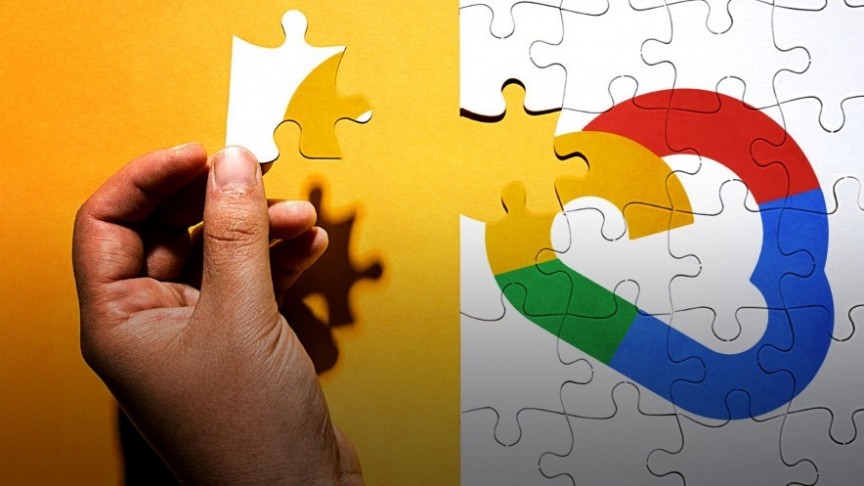 Google Cloud Partners With Ontology In Latest Blockchain Collaboration
Aug 1, 2020, 12:12PM

by
Mike Dalton
Google Cloud has joined forces with many different blockchain projects—most recently Ontology, an ID and data blockchain.
Google Cloud, the data analytics division of Google, has taken on a blockchain-friendly mission over the past few years.
Instead of reporting data in a basic sense, the division is focusing on the "big picture," handling blockchain data in new ways while also serving various projects. Below, we've listed every blockchain partnership it has become involved in since the beginning.
July 2020: Ontology
This month, Ontology became an official partner of Google Cloud. This partnership means that three Ontology subprojects will rely on Google Cloud's services. Those projects include a copyright protection service for OGQ, a logistics support platform for Kaiyun, and a dangerous goods delivery solution for LANXESS.

In addition to making use of Google Cloud's services, Ontology project members will also take part in Google's "Next On Air" event—a virtual event with breakout sessions, digital demos, and one-on-one sessions with Google experts.
The news has not significantly benefited the price of Ontology's ONT token, though the coin's value was on an upward trend prior to the announcement.
May 2020: Theta Network
In May, the video hosting project Theta Network announced that Google will serve as one of its nodes along with Binance and Blockchain.com. This means that those companies will be partially responsible for validating Theta's crypto transactions.
Google Cloud is also Theta's preferred cloud provider, and users are now able to deploy their own Theta node from Google Cloud Marketplace with virtually no effort.
The partnership gave the THETA token a short-term market boost: prices rose from $150 million to nearly $400 million around the time of the announcement.
July 2019: Chainlink
Last year, Google Cloud integrated Chainlink's blockchain oracles with its own datasets. This allows Ethereum developers to make use of crypto price data within projects such as prediction marketplaces, futures contracts, and transaction privacy.
This integration was not technically a partnership, despite the fact that crypto media treated it as such. Regardless, the news gave Chainlink a significant boost in value: around the time of the news, LINK's value rose from $400 million to $1.4 billion.
July 2019: Blockchain.com
In July 2019, Blockchain.com adopted Google Cloud for its data management needs. Though Blockchain.com does not have its own blockchain, it runs wallet and block explorer services for many other blockchains including Bitcoin and Ethereum.
Blockchain.com uses Google Cloud's "Cloud Spanner" database service to manage its user data. By swapping its own database for the cloud-based service, Blockchain.com says that it saved 30% on operational costs—big savings for the company.
July 2018: BlockApps and Digital Asset
In 2018, Google Cloud partnered with two enterprise blockchain platforms: BlockApps and Digital Asset. Though these partnerships were not especially extensive, the decision means that corporate users can quickly deploy each company's blockchain tools from the Google Cloud Platform.
The decision to offer these and other services allows Google to compete with other "blockchain-as-a-service" providers, such as Microsoft Azure and AWS.
February 2018: Crypto Datasets
Since February 2018, Google Cloud has been adding datasets for various cryptocurrencies to its BigQuery database. It initially added Bitcoin and Ethereum data sets; then in February 2019, it added additional datasets for Bitcoin Cash, Dash, Dogecoin, Ethereum Classic, Litecoin, and Zcash.
Google Cloud did not partner with the teams behind these coins, and the division has done little with the data it acquired apart from making it available to the public. However, crypto datasets lead to bigger and better things in the future.
Is Google Pursuing Blockchain?
Google Cloud is a fairly minor division of Google, led by developer advocate Allen Day. Day himself is responsible for much of the division's blockchain focus: he says that he works with blockchain because he is based in Singapore, which is "one of the more advanced regulatory jurisdictions" for blockchain tech.
Though Google itself has no apparent plans to introduce blockchain or crypto services for general users, PayPal and Venmo's plans to offer cryptocurrency services could conceivably pressure Google Pay to offer similar features in the future.
In any case, Google has garnered some attention for cryptocurrency thanks to the company's powerful brand identity.
Disclaimer: information contained herein is provided without considering your personal circumstances, therefore should not be construed as financial advice, investment recommendation or an offer of, or solicitation for, any transactions in cryptocurrencies.