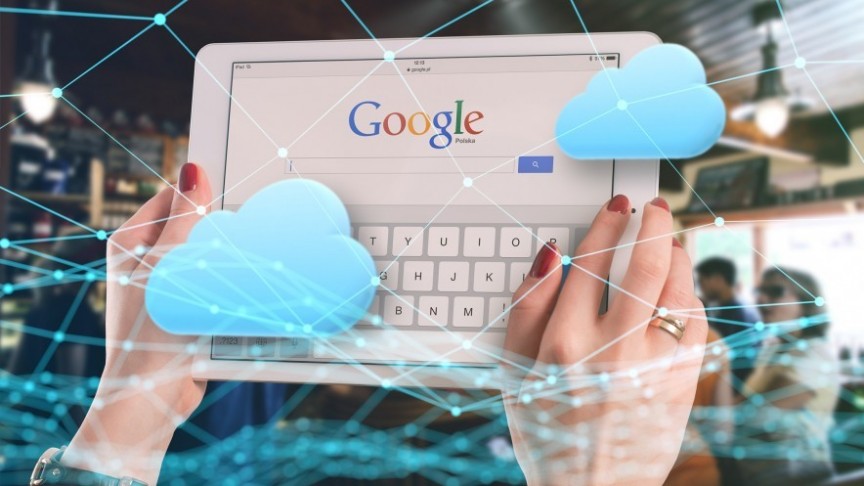 Google Gives Its Cloud Service a Blockchain Boost with Cloud Next '18 and BlockApps
Jul 24, 2018, 6:46AM
Google has announced a partnership with Digital Asset, a company that focuses on the development of blockchain-based software building tools.
Just hours before the start of Cloud Next '18, Google announced the beginning of a partnership with the New York-based Digital Asset, a company that focuses on the development of blockchain-based software building tools. This represents the second blockchain-oriented partnership for Google, the first one being with BlockApps, which announced the partnership the same day.
Google's partnership with Digital Asset will be focused on bringing Digital Asset's blockchain platform and developer tools to the Google Cloud Platform, including a proprietary programming language for smart contracts, that could allow Google to build blockchain apps and profit from allowing customers to access their services, or license them to other companies. Leonard Law, Head of Financial Services Platform at Google Cloud, said in a press release regarding this initiative,
We are delighted to innovate with Digital Asset in the distributed ledger space [...] DLT has great potential to benefit customers not just in the financial services industry, but across many industries, and we're excited to bring these developer tools to Google Cloud.
Google's blog post states that customers will be able to "try open-source integrations for Hyperledger Fabric and Ethereum", and will be able to "explore new ways of using "distributed ledger technology (DLT) frameworks on GCP with launch partners including Digital Asset and BlockApps". Although no further details were provided, according to the same post more information will be given at the DLT Partnerships session to be held at Cloud Next '18. Blythe Masters, CEO of Digital Asset, explained regarding the objective of the partnership,
We're partnering with Google Cloud to provide developers with a full stack solution so they can unleash the potential for web-paced innovation in blockchain [...] This will reduce the technical barriers to DLT application development by delivering our advanced distributed ledger platform and modelling language to Google Cloud.
The recent series of blockchain-related partnerships and announcements by Google indicates that the company is interested in taking a bigger bite of the Cloud pie from the more popular Microsoft Azure and Amazon Web Services by integrating blockchain technology. It seems that the company has been very interested in the technology for a while. According to CBInsights, Google was the second most active corporate investor in blockchain technologies from the 2012 to 2017 period, just a few millions behind Japan-based SBI Holdings.
Disclaimer: information contained herein is provided without considering your personal circumstances, therefore should not be construed as financial advice, investment recommendation or an offer of, or solicitation for, any transactions in cryptocurrencies.