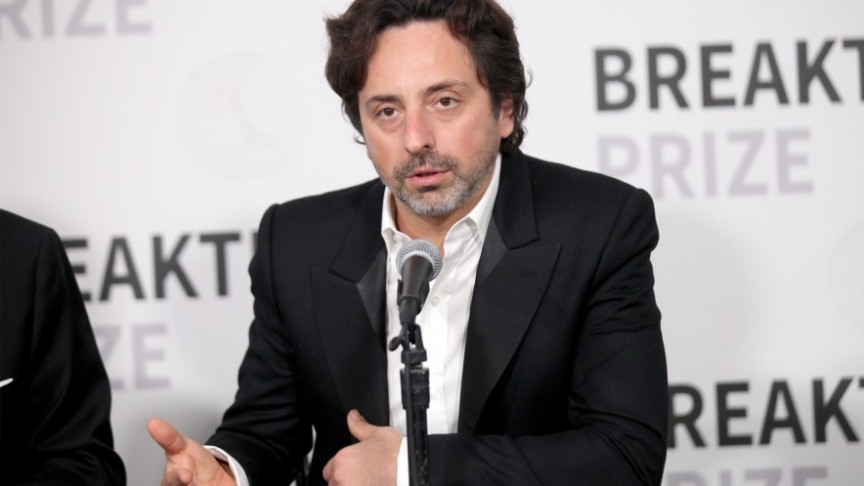 Just Doing Their Thing: Google Ventures into the Blockchain Sphere
Jul 10, 2018, 12:00PM

by
Chris Madill
The latest news surrounding Google Indicates the company is making up for lost time and is now pursuing blockchain technology development.
Internet-giant Google is beginning to make a tangible entrance into the world of blockchain. This week, the company's co-founder, Sergey Brin, spoke on Google's late arrival on the blockchain space at Richard Branson's blockchain summit in Morocco. Meanwhile, Cardano's Founder (and former CEO of Ethereum) Charles Hoskinsin has revealed the details of his latest meeting with Google, sparking speculation within the crypto-community.
Sergey Brin, the last-minute addition to Richard Branson's blockchain summit, described Google's blockchain development to be behind industry-leaders, leaving the company unable to pick up a primary role in the development of the space at this time,
We probably already failed to be on the bleeding edge, I'll be honest,
However, Brin doesn't see Google's late arrival in the space as reason enough for the company not to pursue blockchain technology. Making reference to Google's "secret" research division, Google X, Brin called blockchain technology "extraordinary" and hinted that Google is developing blockchain related projects behind the closed doors of Google X,
I see the future as taking these kinds of research-y kind of out-there ideas and making them real — and Google X is kind of like that.
With Brin's blockchain summit appearance making headlines in the cryptosphere, Google's interaction with one of crypto's most exciting projects, Cardano, has sparked cryptonauts to double-down on their speculations connecting Google and crypto.
On July 7, Cardano's Charles Hoskinsin held a surprise Reddit Ask Me Anything (AMA) session, in which he addressed the current buzz surrounding Google and Cardano's recent meeting. The buzz stems from a transcript published on June 28, outlining a meeting between Cardano and Google at Google's London HQ.
After the transcript was published, many in the crypto community began to speculate on a potential Google-Cardano partnership. Hoskinsin was, of course, asked to elaborate on the partnership-buzz via the Reddit AMA, in which he clearly stated that not only was there no partnership pending but that Google was completely capable of developing their own cryptocurrency without the need for any of the existing blockchains out there today,
Google is a multi-national company. It is one of the largest most powerful engineering companies in the world. They have some phenomenal scientists working at Google, from world famous cryptographers to infosec people. If Google is going to do a cryptocurrency, Google does not need to partner with Ethereum or Bitcoin or anything else. They're just going to go ahead and do their own thing.
Disclaimer: information contained herein is provided without considering your personal circumstances, therefore should not be construed as financial advice, investment recommendation or an offer of, or solicitation for, any transactions in cryptocurrencies.