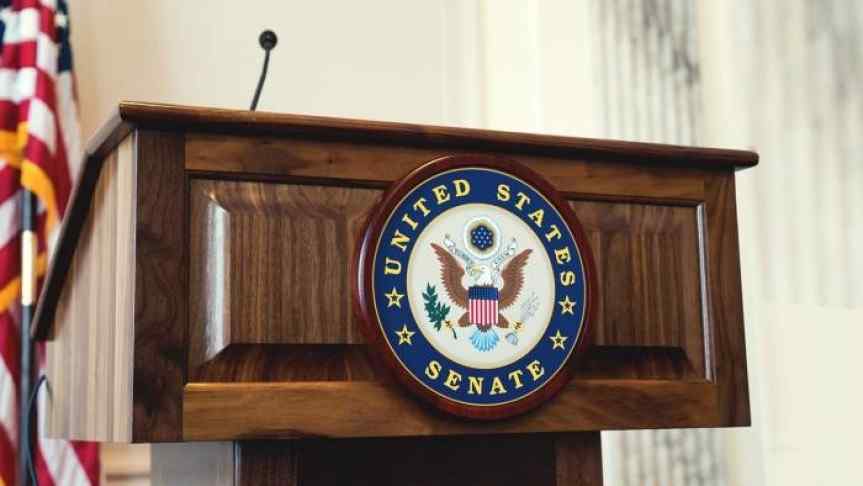 U.S. Financial Technology Act to Shape Cryptocurrency Regulation
May 26, 2018, 11:36AM
The U.S. Senate is considering adoption of the Financial Technology Act - legislation which would mandate a committee to oversee digital markets.
Persistent efforts to impose proper regulation may culminate in the creation of a new government agency. Senate legislation has been drafted into the Financial Technology Act, a proposal that would create a Federal Financial Institutions Technology Council (FFITC). The governing body will promote safe financial innovation and promote coordination for regulatory agencies. Previous meetings from the Commodity Futures Trading Communication (CFTC) emphasized the federal inability to maintain with technology's rapid innovation. An agency committed to overseeing proper third-party or self-regulation should provide much-needed stability to the volatile digital market.
The FFITC will be comprised of members from the Board of Governors of the Federal Reserve System, the CFTC, the Departments of the Treasury, the Securities and Exchange Commission, and other named agencies in addition to a "State banking supervisor selected by the Conference of State Bank Supervisors (or a successor organization)."
Difficult market standards will prevent this minor committee from establishing too overwhelming of standards. It will act as an oversight body for adopted agencies covered by section 5 of the legislation. The FFITC's duties will include:
Facilitating information sharing and coordination regarding innovation policies.
Identifying gaps in financial regulations that should be updated or established.
Establishing principles and standards which will be applied by adopted agencies.
Facilitating the cooperation of adopted agencies.
Establishing uniform procedures for adopted agencies.
Creating a website for the public which shares information about the Council.
Adoption of the Financial Technology Act would promote a new level of regulatory procedures which the digital financial sector is currently missing. It will be resource-demanding for government bodies to maintain upkeep with market oversight and the implementation of new laws. Self-regulation will remain at the forefront of market coordination, but the FFITC will provide the structure which is currently lacking.
Disclaimer: information contained herein is provided without considering your personal circumstances, therefore should not be construed as financial advice, investment recommendation or an offer of, or solicitation for, any transactions in cryptocurrencies.