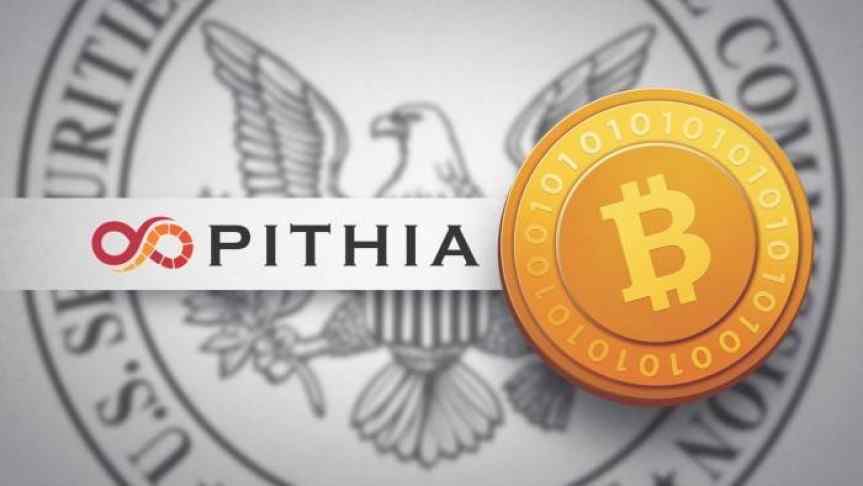 VC Pithia Inc. Seeks SEC's Endorsement to Buy Stocks in Crypto
Jun 11, 2018, 10:00PM
Pithia Inc. has purchased stocks in DigitalTown using RHOC tokens, the first cryptocurrency stock purchase compliant with SEC regulations.
Pithia Inc., a Seattle-based venture capital fund, has filed with the United States SEC for a Schedule 13D for an investment in smart city developer DigitalTown. If approved, it will be the first such investment which lists a cryptocurrency (RHOC to be exact) as the sole form of payment. According to Investopedia, a Schedule 13D "is required when a person or group acquires more than 5% of any class of a company's shares." The SEC requires a Schedule 13D to be filed within 10 days of a purchase of more than 5% of any class of publicly traded securities in a public company.
DigitalTown wants to become the first company to accept a digital currency in exchange for shares. The Pithia investment totaled 1,050,000 RHOCs, (the cryptocurrency of the RChain ecosystem, of which Pithia is a part). The value is equivalent to roughly $1,218,000.
While the SEC is often perceived as a punisher by blockchain project creators, Pithia's legal advisor Tamara Rogers has a different opinion.
This deal is truly the first of its kind — buying stocks with cryptocurrency is the first major change in this space in decades, if not centuries. We also demonstrated the importance of following all SEC guidelines. They're not out to "get" the blockchain industry as some may have you believe. They're here to create a level playing field for all parties and protect both investors and enterprises.
In a press release, the Rchain Cooperative said,
With the inherent volatility of cryptocurrencies, this investment is a strong indicator of the confidence DigitalTown has in RChain, the future success of the network, and the future success of digital currencies in general.
The SEC is likely to consider similar filings in the future on a case by case basis. It is still unclear which types of investment purchases, as well as which cryptocurrencies, will meet SEC's criteria for compliance. The outcome of this filing will have implications for the evolution of cryptocurrency as a mainstream form of payment.
Disclaimer: information contained herein is provided without considering your personal circumstances, therefore should not be construed as financial advice, investment recommendation or an offer of, or solicitation for, any transactions in cryptocurrencies.