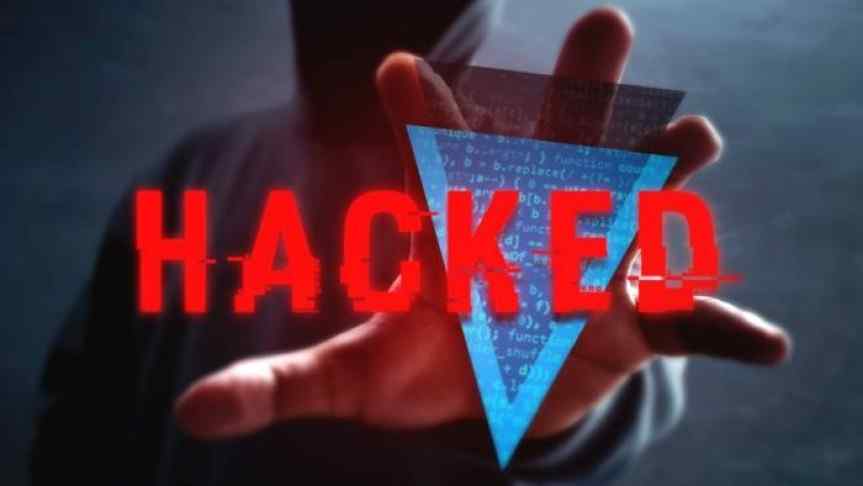 Verge Mining Pools Suffer DDOS Attack, Second Attack in Two Months
May 22, 2018, 8:25AM
Privacy coin Verge has suffered its second attack in two months, this time a DDOS attack. Naturally, the cryptocommunity has pounced.
Verge (XVG), the privacy coin currently ranked 31 in Coinmarketcap, has had a troubled year. From development delays to hacks, the coin has suffered in its bid to become the ideal cryptocurrency for private transactions. On May 21, they suffered a second hacking attempt in 2 months, with the team announcing that some mining pools were suffering a DDOS attack which has led to a delay in some blocks.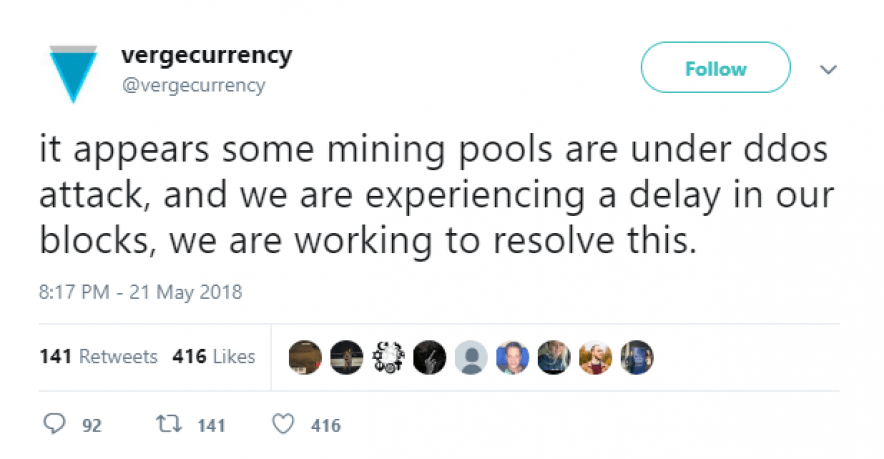 This attack follows the first which occurred in April, where a hacker attacked the network and stole $1million in XVG tokens. The team was quick to acknowledge the attack and even stated that they were working on a fix. However, the fix turned out to be a hard fork, which did even more damage to the project's reputation and riled some investors in the community. The token is still recovering from that incident.
The user who discovered the vulnerability, OCminer, railed against the accidental hard fork, saying:
"You guys are aware that the 'fix' you pushed actually IS a hardfork? So your blockchain snapshot is not valid anymore, the wallet's won't sync up from scratch anymore and the current chain is simply not usable anymore with that new 'fix'?"
Yesterday's attack is likely to make investors more uncomfortable. The two attacks, combined with the fact that Verge has asked users to make donations for a mystery partnership, has led many in the community to think of the coin as a potential failure. The main contention was that such a large project should not have to ask for donations when several projects seemed to be progressing fine without it.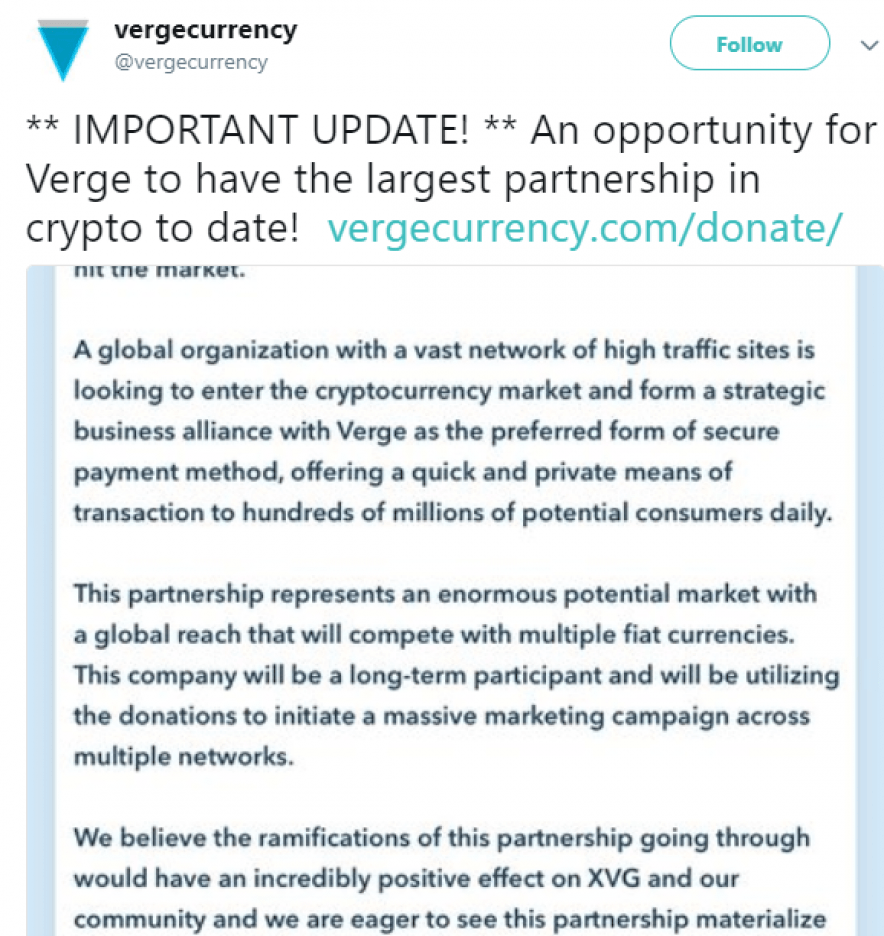 The team received donations amounting to over 75 million XVG tokens, and the partner was later revealed to be MindGeek, the name behind major adult entertainment productions and sites. That marked the first instance of the adult entertainment industry using cryptocurrency, and consequently sent Verge's value upwards.
However, the result of the buildup of bad press is that Verge has become a favored source for mockery in the crypto community.
Verge is Facing a Fair Amount of Flak
Verge's miscues over the past few months have led to some comparing it to Bitconnect, a cryptocurrency, which, after much pomp, was finally revealed to be a Ponzi scheme. These comparisons are already making the rounds on Reddit and Twitter. Unless the project can prove that it is on track to deliver its agenda and is more transparent about its development, this response is likely to continue.
Setting aside the blows to reputation, Verge's product itself isn't receiving as much praise as the zk-SNARKs-based Zcash, or even Monero. Verge's primary use case is private transactions and the fact that it could be overrun by its competitors does not bode well for a project that desperately needs a run of good news.
Disclaimer: information contained herein is provided without considering your personal circumstances, therefore should not be construed as financial advice, investment recommendation or an offer of, or solicitation for, any transactions in cryptocurrencies.