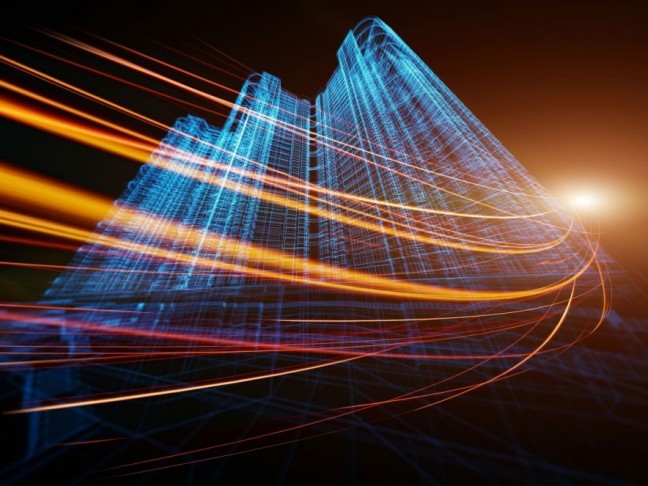 Virus Market Shocks Lead to New Crypto Users, USDT, DGB, XZC, XRP, Apr. 20
Apr 20, 2020, 8:58PM

by
Kevin George
BTC finally closes above $7,000. Market panic brings big growth in stable coin demand. DGB rallies 260%, XZC and XRP look for further gains.
The market panic caused by the Coronavirus spread has seen an increase in new cryptocurrency retail accounts.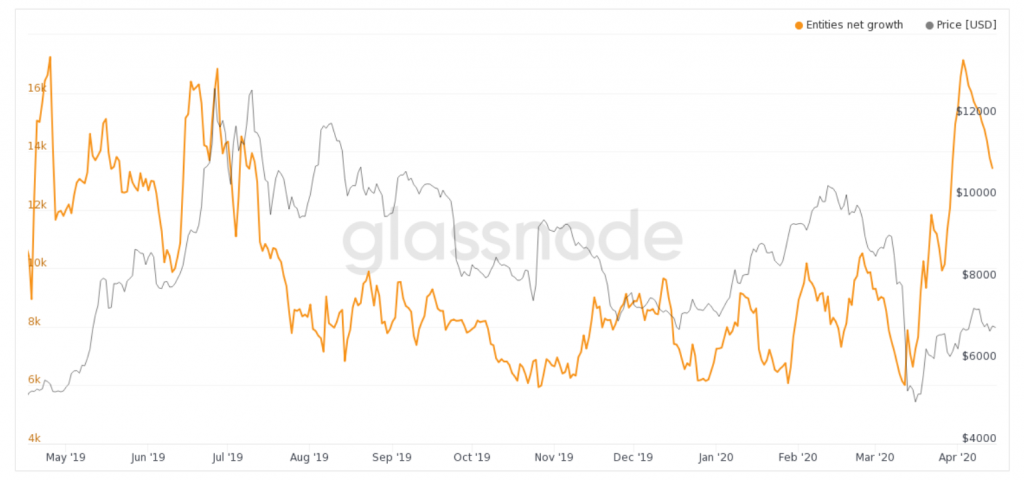 Cryptocurrency analysts Glassnode released a report which highlights the growth in the retail interest of BTC and other cryptos. The rush of new accounts is interesting because it was at similar levels to mid-2019, which was a very bullish time in crypto markets with altcoins such as Litecoin seeing big growth. The addition of new users this time is being driven by uncertainty over the financial system and this was always looking to be the path to larger adoption.
The report said,
Kraken, OKex, Bitfinex, Paxful, and Luno have all seen an influx of new users since the start of the lockdown… Kraken recorded an 83% rise in signups, and a further 300% increase in intermediate verifications.
Alongside this growth in user accounts, activity on the Bitcoin network is also growing, with net growth in BTC entities tripling from 6,000 to 17,000 new entities per day.
Bitcoin finally managed to create a bullish weekly close above the $7,000 level and the market closed around $7,135 for the week. This could see further gains this week and the beginning of a potential push towards $10,000 ahead of the May halving event, as investors anticipate volatility once the block rewards are cut in half.
USDT
The USDT stablecoin has hit an all-time high market cap around $6.4 billion and now trades at a slight premium over the U.S. dollar, with a value of $1.02. Demand for stablecoins has seen the market cap grow over 50% since the beginning of the year.
Tether is now 3% of the overall crypto space, which is more than Litecoin and EOS combined. Stablecoin issuance has surged to $8 billion during the first quarter of 2020, which is more than 2019 combined.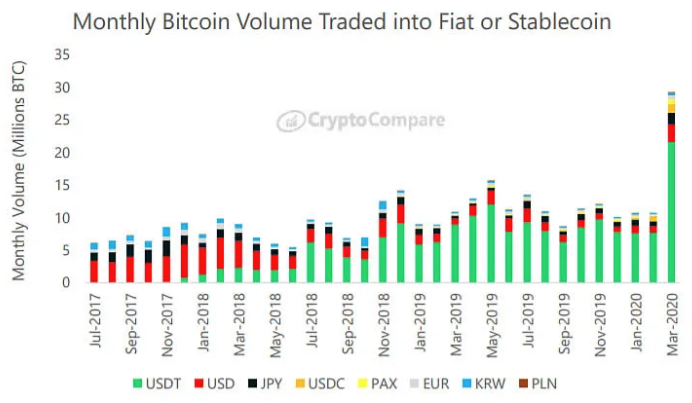 Once again, the financial market panic has driven a huge surge in stablecoin demand in March. Another reason investors are moving into the cryptocurrency space is because of interest rates. Investors are well aware that the move to zero-and-negative rates is going to continue indefinitely and there are better interest rates available on stablecoins or through coin staking.
USDT sits at number 4 in the list of coins by market cap and XRP holds the number 3 spot with a market value of $8.5 billion, $2.1 billion more than Tether.
DGB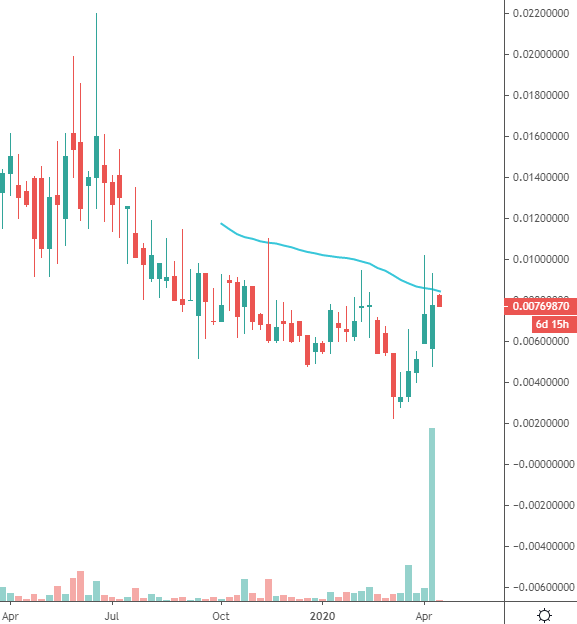 Digibyte was one of the better performers on the week with a 45% gain. The move caps a very strong performance on the month after the coin crashed to lows of $0.0022 and has since rallied to $0.008- a gain of 260%.
Digibyte was created in 2013 and the website states that it is,
…one of the safest, fastest, longest and most decentralized UTXO blockchain in existence
The block time for DGB is only 15 seconds, which is 40x faster than Bitcoin and 10x faster than Litecoin. The project has since moved on to incorporate smart contracts and decentralized applications (dApps).
The rally in DGB saw strong growth in volume on the week and the coin is now trading against the 50 moving average on the weekly chart and a close above there could see a move towards previous resistance at $0.016, which would be another 100% gain.
XZC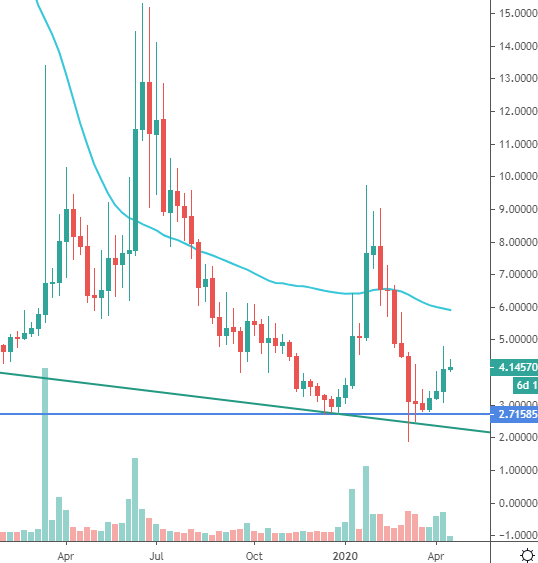 The price of Zcoin was pushing towards the $10.00 level in 2020, before the panic selling began over the virus. The price action now hints of a double bottom in XZC and we should see the coin test the 50 moving average at $6.00, before potentially trying for the $10.00 level once again. XZC currently trades at $4.00 with a market cap of $40 million and a rank of 89 in the list of coins.
Zcoin is a privacy coin and the project has been moving towards implementing the "Lelantus" next-gen privacy protocol. The upgrade of the privacy scheme is intended to improve performance, alongside privacy.
The following chart is a comparison of Lelantus' features versus other privacy coins: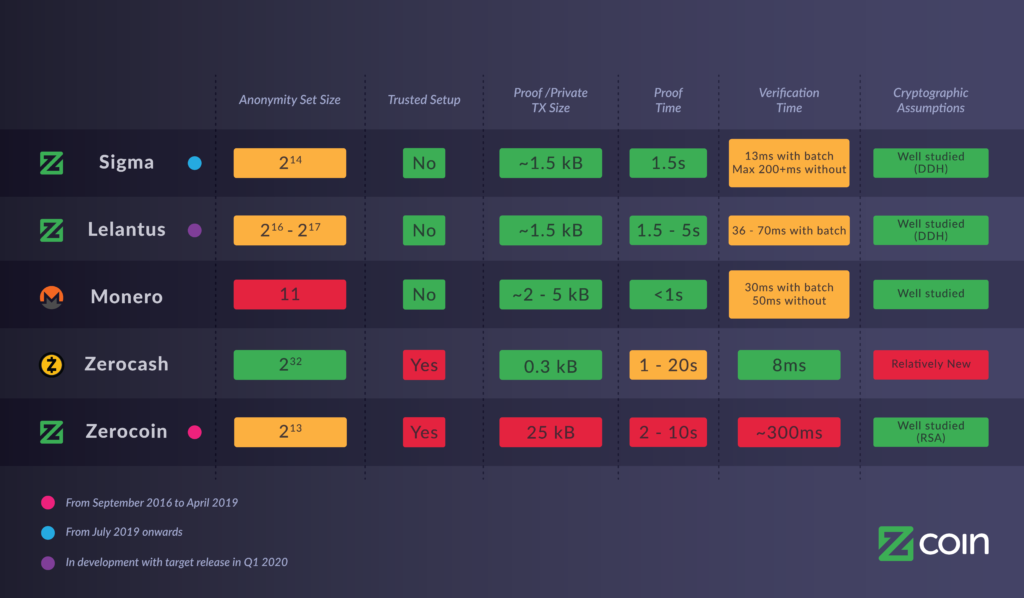 The Lelantus upgrade was scheduled for early 2020.
XRP
Ripple's XRP looks to be seeing a slowdown of investor interest in recent months. According to a quarterly report, online engagement on Twitter fell in Q1 2020, while Ripple was forced to liquidate holdings to stay cash-flow positive.
A report suggested that XRP activity on Twitter fell 16% in Q1 2020, whilst users in the "XRP Army" fell 82% since January 2018. This is likely a sign that many who were drawn in expecting a fast fortune have grown disappointed with the lack of growth.
The first quarter of 2020 saw XRP overtaken in daily volume by smart contract project Chainlink (LINK) and came close to losing the number 3 spot to Tether (USDT) during the panic selling in March.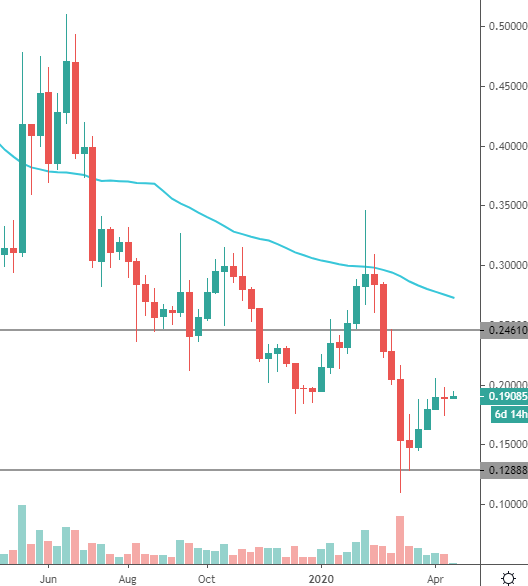 Despite these developments, XRP has bounced from strong support and edges higher towards the $0.20 level. Resistance comes in near $0.25 and $0.28.
Disclaimer: information contained herein is provided without considering your personal circumstances, therefore should not be construed as financial advice, investment recommendation or an offer of, or solicitation for, any transactions in cryptocurrencies.