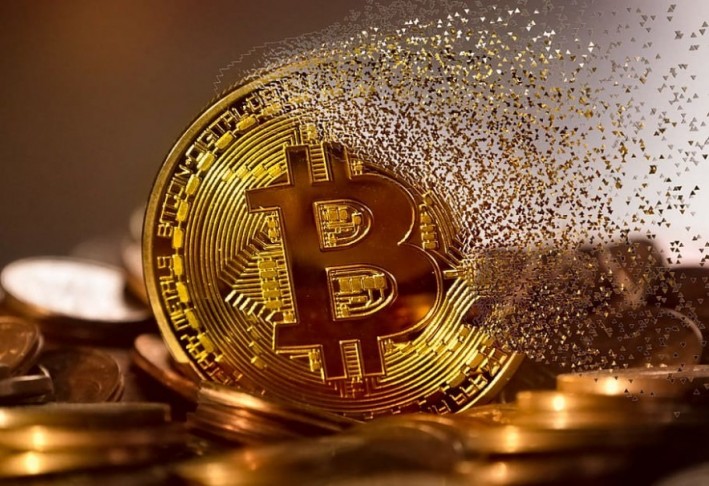 What to Expect From Cryptocurrency Markets This Summer
Jul 5, 2021, 1:03PM
Brought to you by Proessays.net
Cryptocurrencies have stopped being something unusual. At the beginning of the crypto era, no one could ever think it would reach such a scale.
2021 is a big year for the whole crypto market that undergoes massive changes. We see that it's dependent on external factors. The situation with Elon Musk's tweet showed it to us. Since Bitcoin is the most popular currency, the whole market lost almost 200 billion USD after the bitcoin price fell below 50,000$. And no wonder that some other currencies dropped as well.
Experts try to make predictions as for the situation on the cryptocurrency market, and today we'll tell you about some of them that seem the most possible for us. But you should understand that there's no guarantee they'll come true.
1st prediction: The market will restore capitalization
There are experts who state that the recent price reduction of cryptocurrencies was necessary to dampen the market. Therefore, the market and currencies should start growing gradually. Bitcoin may reach almost $50,000, Ethereum —$3,600. Spring was full of events that usually never happen in summer; that's why it's possible to predict there will be no swings in prices. But so many men, so many minds. We suppose that it's better to bet on altcoins. Bitcoin is vulnerable to the impact of certain factors, such as external circumstances, people, political statements. At the same time, altcoins are actively developing.
2nd prediction: Tax regulation
In spring 2021, all people talked about Biden's announcement of tax regulation. He stated that it's planned to increase the capital gains tax up to 43,4% for billionaires in the USA. As a result, people started to sell crypto on stock markets. Even if you live outside the USA, you must take into account this prediction. Sooner or later, all governments will start regulating cryptocurrencies.
3rd prediction: The first crypto crisis
The spring volatility on the market can hardly be called a crisis. The cryptocurrency market starts to resemble the fiat currency market: it becomes regulated and more transparent. Economic challenges start to impact the state of the market, so why can't they cause a crisis? No one wants it to happen this summer and happen at all, but we have no power to change it.
4th prediction: The introduction of 5G
The whole world is excited to try a new standard of communication. Of course, it will influence cryptocurrency. We are sure that 5G will cause the emergence of new services and technologies. At the beginning of the cryptocurrency era, no one might think that such things will influence it. 5G will make the transactions faster, and all systems will have equal conditions and opportunities to make operations. Now traders don't need to locate servers close to the crypto exchange, and it's a big advantage.
Summer predictions for cryptocurrencies
If you decided to invest in cryptocurrency this summer, you might get lost in the abundance of information about the crypto market. It's difficult to trace any algorithms and estimate the volatility of crypto alone. We've told you about a few main predictions for this summer and consider it necessary to talk about the main cryptocurrencies in detail.
1. Bitcoin. We will hardly be able to buy Bitcoin cheaper than 30,000 USD this summer. Financial analysts predict that this summer, Bitcoin will start to grow and reach $40,000. By the end of 2021, the price will be 50,000 USD and even more. There's no hope for the sudden increase in costs, at least to date.
2. Ethereum. The current price is about 2,500 USD. Even though this cryptocurrency largely depends on Bitcoin, it is still one of the best cryptocurrencies to invest in. Bitcoin may fall down, but Ethereum remains stable.
3. Cardano. Cardano's trading price is 1,500 USD. There are several technological advancements that should be released and help his currency grow. Smart contracts are one of them. Experts state that as soon as it is introduced, a lot of people switch to Cardano. We hope it'll happen this summer.
4. Ripple. It's a rather cheap currency because of the large number of coins in use. But those who are searching for the first crypto to invest in may easily choose this one.
If you plan to enter the stock market and earn money on cryptocurrencies, do it. There's no time when there are no risks. Many young people consider cryptocurrencies a good way to earn money, but they require people to have vast knowledge and sometimes even big assets. If you see that the degree you obtain in college won't make you happy, change the direction before it's too late. You may continue studying and just download papers from the Internet. A physical education essay sample will hardly help you maintain high academic performance, but you may check some other law essays examples done by expert writers or get the assignment you need.
Disclaimer: information contained herein is provided without considering your personal circumstances, therefore should not be construed as financial advice, investment recommendation or an offer of, or solicitation for, any transactions in cryptocurrencies.