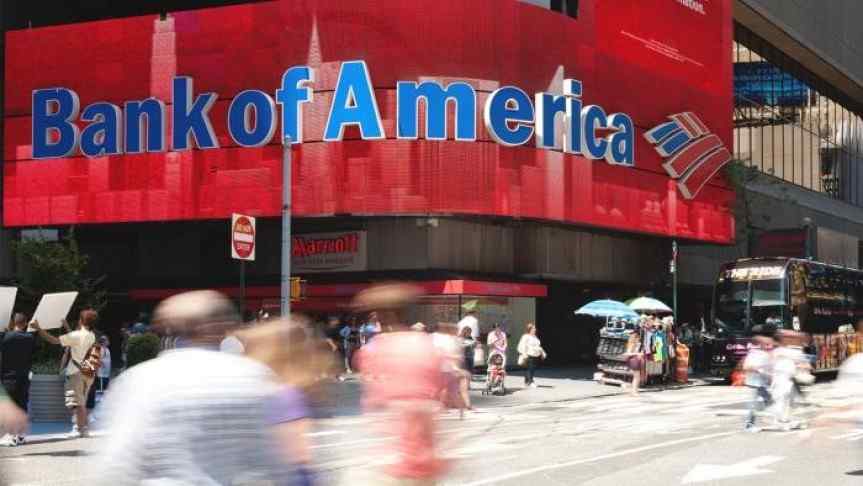 Bank of America Granted Patent Aiming to Secure Data on a Blockchain
May 23, 2018, 2:13PM
American financial institution Bank of America was awarded a patent for securing block data from unauthorised users on a blockchain network.
Bank of America, the second largest bank in the United States, has successfully obtained a patent for a proposed blockchain platform. The news came through a document published by the US Patent and Trademark Office, which reveals that the patent was granted on May 22, 2018.
The patent document is rather vaguely titled, "System for managing security and access to resource sub-components," which does not immediately reveal any affiliation to blockchain technology. The first line of the abstract, however, states that it is essentially describing
"A means for managing security and access to resources associated with blocks of a distributed validating network, such as a blockchain network."
In effect, Bank of America is proposing a blockchain-based platform that does not implicitly authorize every person on the network to view data contained within blocks. The patent goes on to describe a two-step process, one of which deals with tagging blocks on a blockchain for easy identification and the other involving user authentication through 'security tokens'.
According to BoA,
"A need exists to provide designated entities/users the ability to readily identify blocks that are relevant to the designated users' concern and, once blocks have been identified, security features that assure that the designated entities/user that are accessing the blocks are, in fact, authorized users."
Bank of America is hardly the only company securing blockchain-related patents. In the past year, several large conglomerates, including the likes of Walmart, Amazon, Apple, and IBM, have all been vying to secure patents for their own unique applications of the technology. According to data released by the World Intellectual Property Organisation, a total of 406 blockchain patents were awarded globally in 2017. That number is likely to be much higher in 2018.
Disclaimer: information contained herein is provided without considering your personal circumstances, therefore should not be construed as financial advice, investment recommendation or an offer of, or solicitation for, any transactions in cryptocurrencies.