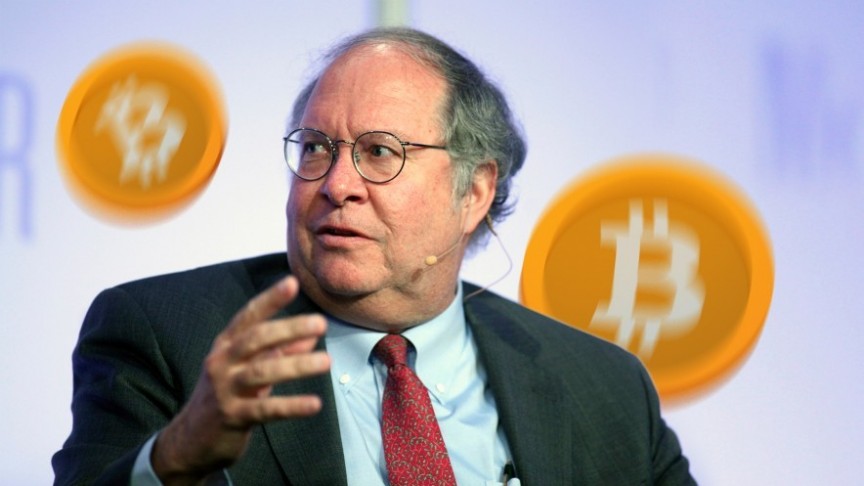 Billionaire Investor Bill Miller Calls Bitcoin the Most Promising Cryptocurrency
Jul 30, 2018, 8:24PM

by
Tom Nyarunda
Miller's positive comments may indicate that we are at the dawn of another significant era for cryptocurrencies and Bitcoin in particular.
William H. Miller III, an American investor, fund manager, and philanthropist predicts Bitcoin will remain the king of cryptocurrencies. The Chief Investment Officer (CIO) of Miller Value Partners fund manager said in an interview with Bloomberg that the first cryptocurrency is comparable only to gold.
Miller said the current price of Bitcoin, which is currently trading at above $8000, is a sign of stability and increased belief in digital currency. He explained why he believes in Bitcoin and what it means to him,
I think it's an interesting technological experiment that we don't know how it's going to come out. Right now, call it $7,800 or wherever it is today, is much less risky than when it was at $100, for the reason that every day that it doesn't blow up and go to zero, or get regulated out of existence, more money flows into the ecosystem.
Miller has been bullish on Bitcoin for a long time. He told Forbes in July 2017 that he devoted 1% of his net worth to Bitcoin in 2014 believing that the potential profits from a cryptocurrency explosion would far outweigh any potential risks. There are over 1600 cryptocurrencies today and Miller holds that Bitcoin, followed by Ether, remains the most promising of them all. However, Miller advised cryptocurrency investors to diversify their funds and avoid putting all their eggs in one basket. He urged investors to see cryptocurrency investments as a "positive expectation lottery ticket" with the potential to yield 50% returns in a few years.
The billionaire investor's comments come at the heel of the SEC's recent denial of the Winklevoss' brothers ETF application, as well as rumors that NASDAQ held a meeting with the leading cryptocurrency players to talk about legitimizing digital currencies.
Disclaimer: information contained herein is provided without considering your personal circumstances, therefore should not be construed as financial advice, investment recommendation or an offer of, or solicitation for, any transactions in cryptocurrencies.