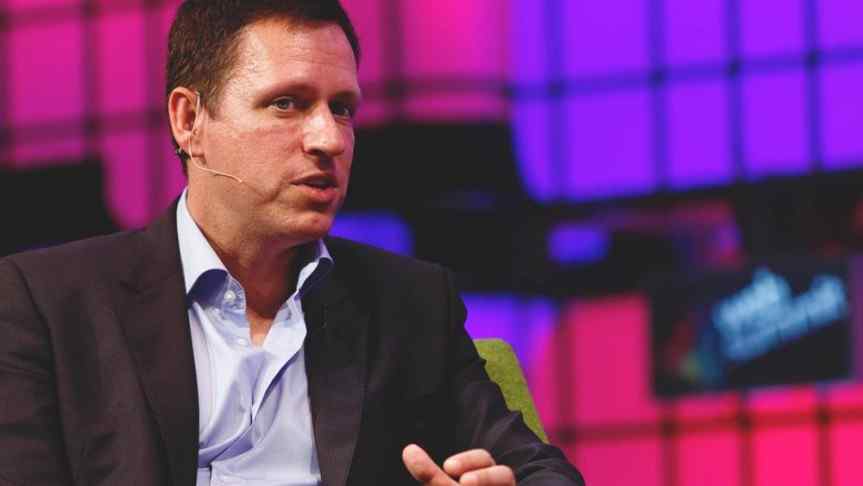 Billionaire Peter Thiel Bets More on Crypto, Invests in Crypto Startup Tagomi
May 2, 2018, 9:18AM
Billionaire Peter Thiel has made yet another cryptocurrency investment, this time in startup Tagomi Systems through his VC firm, Founders Fund.
Technology specialist and billionaire Peter Thiel's firm, Founders Fund, has invested in an early-stage cryptocurrency startup called Tagomi Systems Inc., which aspires to bring Wall Street electronic trading to the disjointed cryptocurrency market. The move is a sign that Thiel and his partners believe cryptocurrency will capture mainstream attention. Tagomi has raised a total of $15.5 million in capital from investors in the initial round of funding. According to Crunchbase, Founders Fund is the lead investor in the startup.
Located in New York and co-founded by Greg Tusar, Tagomi's mission will be to tackle a long-standing problem point in the cryptocurrency market, namely the difficulty of conducting large scale trades.
Tusar has worked as the Global Head of Electronic Trading at Goldman Sachs for over a decade. Napoleon Ta, listed as a Director on the startup's SEC filing, is a partner at Founders Firm and leads their crypto investment strategy. Goldman Sachs and Wall Street insiders are well aware of cryptocurrency's potential and have been adding it to their portfolio en masse.
Existing exchanges are constrained by purchase and withdrawal limits, and the market itself is disjointed as a result of the several hundred exchanges over which trading is conducted. Each exchange requires a separate account, with trading between accounts and wallets being expensive and prone to delays. The highly volatile nature of the market also puts traders in a situation where values can change significantly over the course of the trading process. Consequently, crypto trading can be tiresome for the serious investor.
Tagomi will effectively be taking on the role of broker-dealers in the cryptocurrency market. In securities trading, broker-dealers execute trade orders on behalf of clients, among other responsibilities. The startup will build tools that automatically directs large orders through exchanges.
Not the First Time Founders Fund has Bet on Crypto
The Founders Fund, launched in 2005 by Thiel, Ken Howery, and Luke Nosek, has made heavy investments in technology, supporting biotechnology, artificial intelligence, and aerospace. The firm is one of Silicon Valley's largest portfolio holders, managing roughly $3 billion worth of assets, including Spotify, Airbnb, and Lyft.
Thiel himself, known for co-founding PayPal and being an early investor in Facebook, has previously voiced his support for cryptocurrencies. In particular, he has vouched for Bitcoin's ability to become the digital equivalent of gold, going so far as to purchase at least $15 million worth of Bitcoin through Founders Fund.
Thiel may have large cryptocurrency investments, but he has also said that Bitcoin could go either way: It could be worth more than it's current valuation or next to nothing.
Disclaimer: information contained herein is provided without considering your personal circumstances, therefore should not be construed as financial advice, investment recommendation or an offer of, or solicitation for, any transactions in cryptocurrencies.