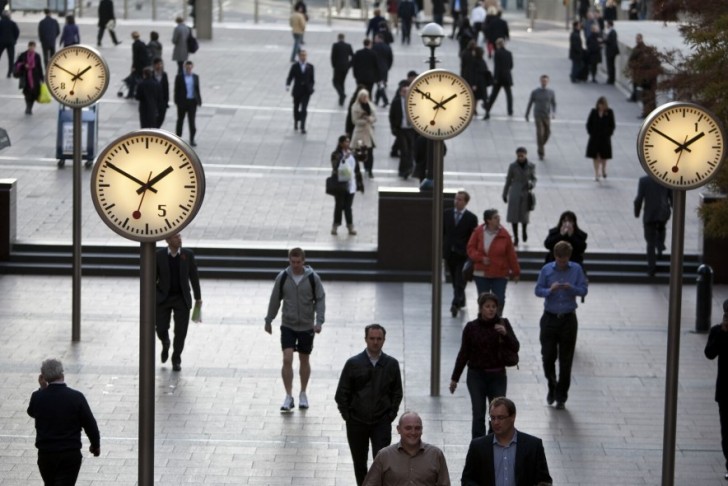 BTC Eyes $10,000 Level, XRP Talks of an IPO as LTC Talks Miner Help, Jan. 27
Jan 27, 2020, 3:59PM

by
Kevin George
BTC is hovering below the key $10,000 level and may attempt to cross it this week. XRP may go for an IPO as LTC targets miner funds to develop.
BTC
Another positive week in the cryptocurrency market sees Bitcoin probing below the $9,000 level and has an opportunity to push for the psychological $10,000 figure this week.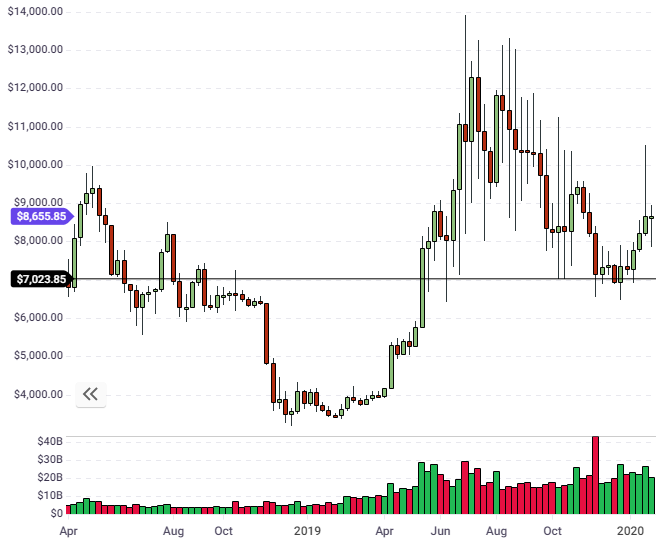 BTC has been helped by data showing that the recently released options contract from CME Group saw volumes double in their first week of live trading. Futures contracts also continue to see strong volumes as institutional interest in cryptocurrency continues to build.
Attention is already turning to BTC's upcoming halving in May, where block rewards are reduced by 50%, making it less valuable to mine BTC. Halving is coded into BTC to occur at particular intervals and many traders attribute the coins price surge in 2017 to this dynamic. It's likely that we will see continued speculative interest ahead of the event. This could lead to the typical "buy the rumor, sell the news" activity that often occurs in other trading products, where moves in anticipation of an event are often the more profitable opportunity than the actual event.
One event that is dominating news cycles this week is the Chinese outbreak of a new airborne virus named Coronavirus. Although this is in its early stages, there is a possibility that the Chinese government will need to continue efforts to contain the outbreak and one potential measure is to halt the use of banknotes, which have shown in previous studies that, "human influenza viruses can survive on for as long as 17 days."
This is obviously pure speculation at this time, however, governments have been touting the use of digital money over cash for a while now and this would provide another reason to do so.
The $10,000 level is the key resistance for BTC and it is likely that some shorts reside above there so a short squeeze is possible if price can get through that figure with $12,000 being the next key level. The highs of 2019 were around $14,000.
XRP
Ripple CEO Brad Garlinghouse has been talking about a future IPO for the project at the recent World Economic Forum (WEF) at Davos. This is not too surprising after the company raised $200 million from private investors, who obviously had an exit strategy in mind to realize a return on their investment.
Garlinghouse told the panel,
In the next 12 months, you'll see IPOs in the crypto/blockchain space. We're not going to be the first and we're not going to be the last, but I expect us to be on the leading side.
This would be a concern for those hoping to see big gains on XRP coins as the coins would no longer be the key source of equity in a publicly-listed company. I have noted in the past that the level of competition in the money transfer space was a headwind, alongside governments' desire to control the currency, as we have seen in China.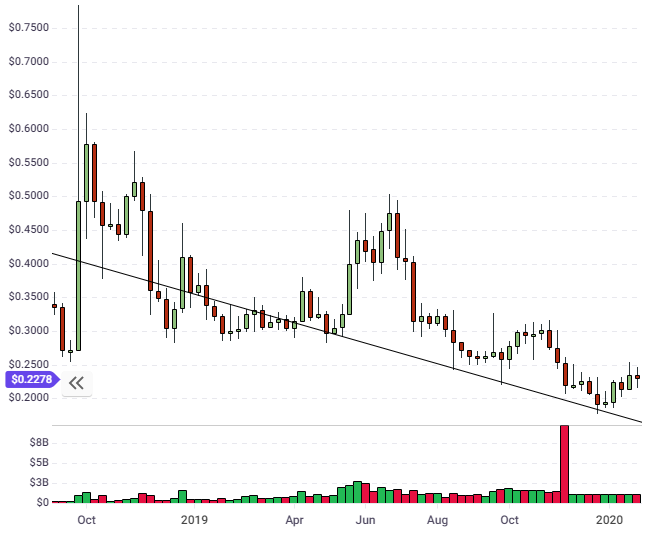 XRP has risen through the $.02000 level in recent weeks and now trades ay $0.2230 with resistance levels ahead being the $0.25-0.3000 levels. Getting through there would open the door to $0.5000 and a healthier foundation for future gains.
LTC
Litecoin founder Charlie Lee has proposed a voluntary donation from miners to fund annual coin development.
In a recent Tweet, Lee said:
I think a better way to fund development is mining pools voluntarily donate a portion of the block reward.

At current LTC price, 1% of block rewards is about 7x Litecoin Foundation's yearly expenses. Even if a small percent of miners are generous enough to donate, the foundation would be able to put it to good use by funding developers.
Lee had previously denied rumors of a potential LTC bankruptcy in late-2019 by stating that the Litecoin Foundation had enough money to last two years.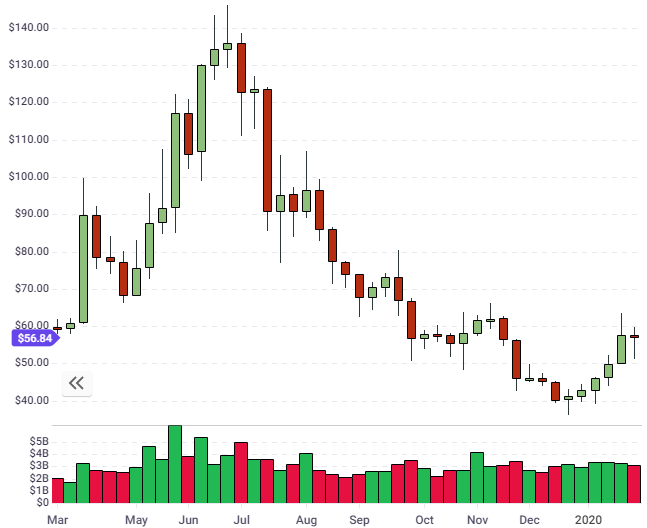 The negative sentiment likely weighed on the price into the year-end but the coin has since bounced alongside BTC and the crypto market to test the $60.00 level. This is an attempt to form a lasting bottom and there would need to be a catalyst to start thinking of the $100 figure and beyond that was seen in 2019.
A BTC halving rally may be one of those catalysts and this will be discussed in future articles as the event gets nearer. If the miner donations plan go the go-ahead that would also be a positive and could be replicated across the industry as projects require funds to stay alive and innovative. For the next two weeks, price action will likely be dominated by BTC's activity around the $10,000 level, where a strong move through could see a further boost for coins such as LTC.
PLBT
The biggest gainer on the week in the top 200 coins was Polybius (PLBT) with a 370% gain, which saw it move into that group at number 191. The coin now trades at $3.32 with a market cap of $13 million, which is also driven by a relatively low circulation of around 4 million coins.
The Polybius project is aimed at integrating bank accounts and crypto accounts into one application in order to manage assets in one place.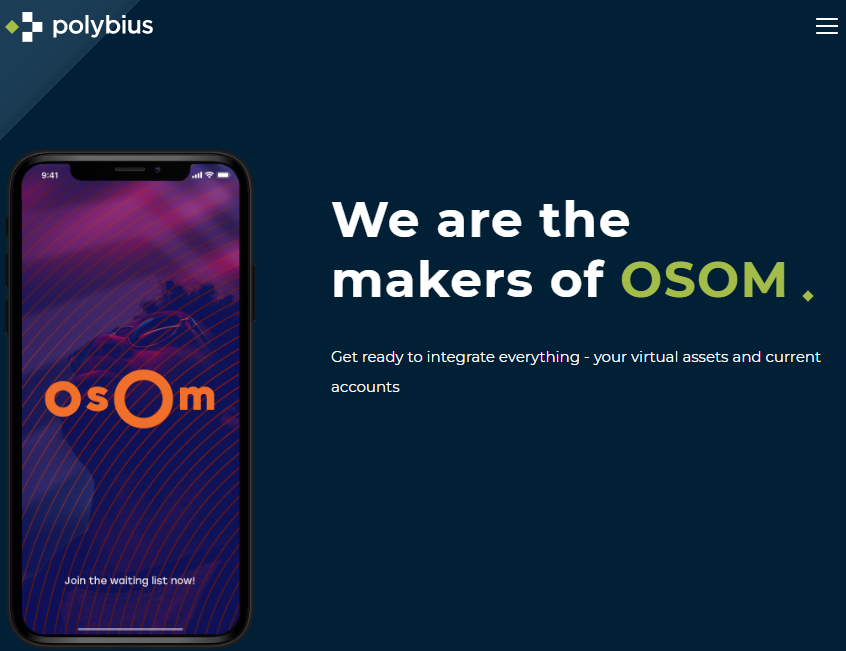 One of the company's slogans is, "Making money is hard enough. Managing it should be easy."
It is, therefore, possible that Polybius will add some money management options in the future, in line with current fintech apps that are available on the market, and offer investments into Exchange Traded Funds (ETFs).
Disclaimer: information contained herein is provided without considering your personal circumstances, therefore should not be construed as financial advice, investment recommendation or an offer of, or solicitation for, any transactions in cryptocurrencies.