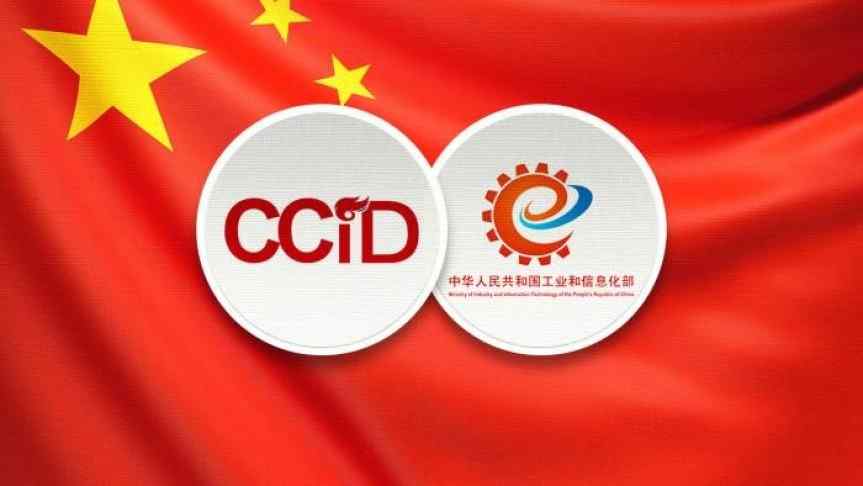 Chinese Government Ministry Ranks Blockchain Projects, Ethereum Comes First
May 17, 2018, 10:54AM
A Chinese governmental research entity has released a list of 28 public blockchain projects, ranked by technology, application, and innovation.
Earlier this month, Chinese authorities announced that they would rank 28 "top" cryptocurrency projects. The criteria used for the rankings, which were conducted by the CCID Research Institute of the Ministry of Industry and Information Technology, were broadly classified as technical strength, applicability, and innovation.
Today, they released the ranking, and Ethereum has come out on top. The list covers some of the more popular projects in the cryptosphere, as well as some that will likely raise a few eyebrows. The CCID's logic in terms of what projects were included is likely to stir debate among investors.
While Ethereum did not score the highest in applicability and innovation, it did reach number one in the technology assessment, garnering a total of 129.4 points for its smart contracts feature. Steem came in second with 115.9 points. NEO, the Chinese project aimed at digitizing the local economy, ranked first in terms of application possibilities. Bitcoin ranked first for innovation, presumably because it was the first cryptocurrency and introduced the world to blockchain technology.
This list will be updated and published on a monthly basis, to help gauge and assess the progress of public blockchain technology.
The top fifteen on the list are displayed below.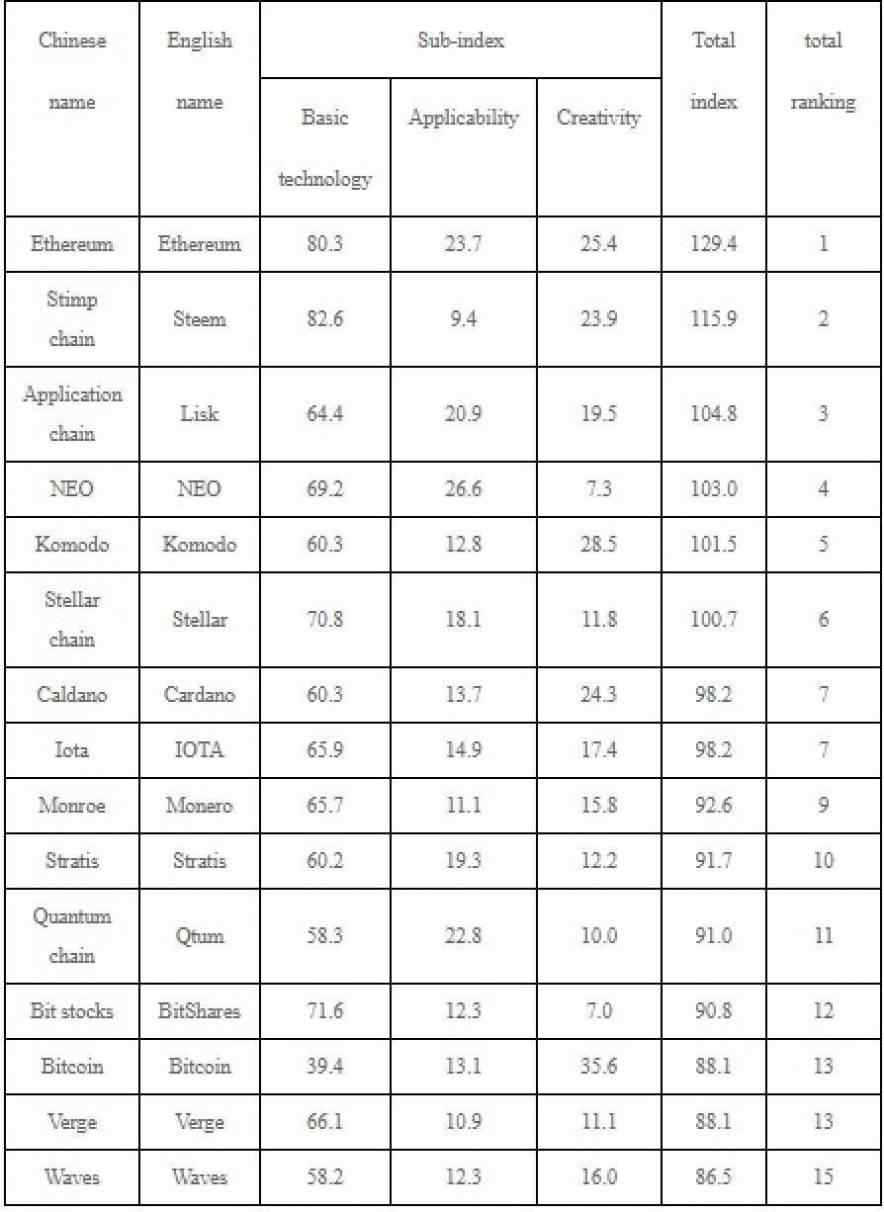 The projects that ranked from 16th to 28th places are Ether Classic, Reverb Chain, Dash, Cloud Storage Chain, Bitcoin, Litecoin, Ark, Big Zero Coin, Nano, Bit Cash, Decred, Super Cash and New Chain.
Sure to Rile the Masses
While many of the projects on this list are indeed reputable, the specific rankings, as well as the inclusion and exclusion of some, will undoubtedly get the crypto community going. The lack of details as to how each the rankings in each sub-index were calculated will also likely raise questions about the government's motivation and knowledge. The crypto community is well-known to be defensive and divisive about their favored projects.
Nonetheless, it will be interesting to see how the CCID measures projects going forward. At the very least, it appears that China is taking the blockchain industry seriously. Among the fastest growing economies in the world, the superpower has been looking to take the lead in blockchain development.
Disclaimer: information contained herein is provided without considering your personal circumstances, therefore should not be construed as financial advice, investment recommendation or an offer of, or solicitation for, any transactions in cryptocurrencies.