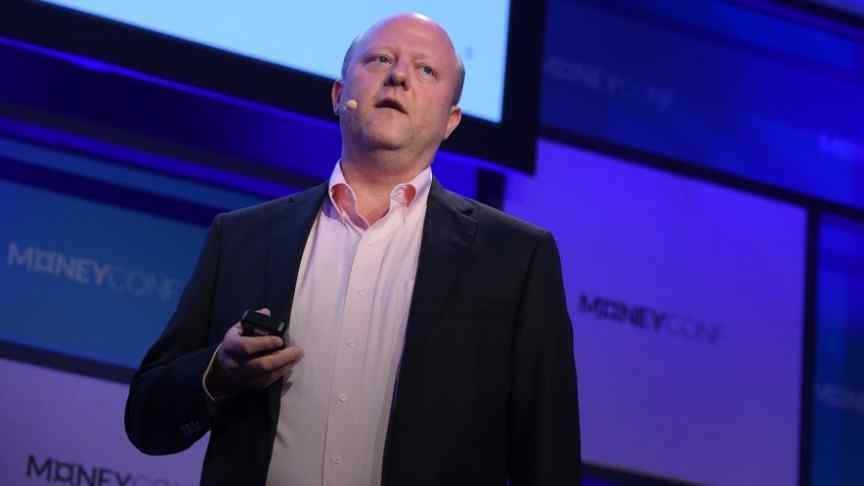 Circle CEO Says Blockchain Will Make the Internet Look Like a "Cute Experiment"
Oct 14, 2018, 7:09AM
Amid a recent acquisition spree, the CEO of Circle believes cryptocurrency tokenization could revolutionize the financial landscape
Jeremy Allaire, the CEO of Boston-based cryptocurrency firm Circle, has made some flattering remarks about blockchain technology in a recent interview with CNBC. Allaire believes cryptocurrency could potentially make the web look like a "cute experiment" in comparison.
Allaire's comments come at a time of mainstream pessimism in the sector and may be motivated by a recent Senate hearing that maligned and belittled the technology's potential.
Circle and Its Stablecoin USDC
Circle is an American blockchain startup that aims to become a dominant player in the cryptocurrency industry. The team is backed by some of the most influential players in the sector and recently raised $110 million in a Series E fundraiser that puts its total valuation at $3 billion.
Circle operates its own cryptocurrency exchange and has created an open-source initiative called CENTRE that is designed to enable both cryptocurrencies and fiat currencies to be tokenized into a digital form that can run on the Ethereum blockchain as an ERC-20. The company's new dollar-pegged stablecoin, Circle USD (USDC), will also be based on the CENTRE framework.
Is Tokenization the Future?
Jeremy Allaire believes his company's tokenization technology could have far-reaching implications in the mainstream economy. The Circle CEO affirmed his beliefs during an interview with CNBC at the Security Token Academy Conference in Manhattan:
If we zoom out, there's going to be this tokenization of everything Eventually these marketplaces will have tens of thousands, if not hundreds of thousands of assets.
Allaire's remarks come at a time when his company is embarking on a massive, acquisition-driven expansion. Circle has recently purchased SeedInvest, an equity-fundraising start-up company, and this follows the acquisition of Poloniex in February.
Disclaimer: information contained herein is provided without considering your personal circumstances, therefore should not be construed as financial advice, investment recommendation or an offer of, or solicitation for, any transactions in cryptocurrencies.