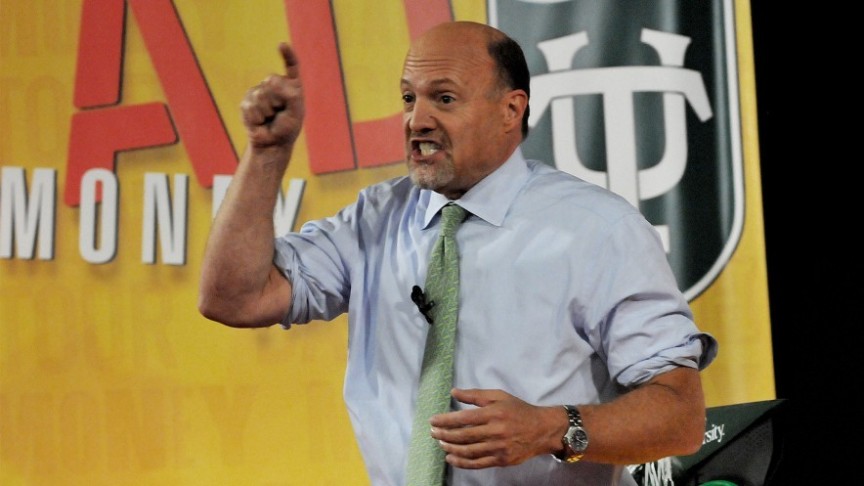 CNBC Continues to Overstate Market Trends with Latest String of Negative Pieces
Aug 16, 2018, 1:00PM
CNBC's Jim Cramer believes "the sun seems to be setting" on Bitcoin and other cryptocurrencies with Tuesday's $19 billion market plummet.
A recent report from CNBC about the channel's Jim Cramer stands as the latest installment of negative reviews surrounding Bitcoin and other cryptocurrencies. Cramer appeared on "Squawk on the Street" earlier this week, where he expressed an opinion about the fading relevance for the digital assets. The comments were in response to yet another drop in value for Bitcoin and a $19 billion drop in the total market cap.
I think the tide has turned against it [...] I'm not saying its time has passed but there is a nation that the sun seems to be setting. / Jim Cramer, Host of Mad Money
The post surrounding Cramer's opinion came just hours after CNBC reported on former PayPal CEO Bill Harris claiming Bitcoin has no value. While Cramer related his view on Bitcoin to stock values and made a constructive argument, Harris continues to speak out in opposition of his former employer (and in favor of the traditional system) who so many crypto enthusiasts despise.
We've got digital currencies. And we've got digital currencies that are more stable, more widely accepted and have intrinsic value. We've already got it - it's called the dollar, the yen, you name it. / Bill Harris
World-renowned economist Jeffrey Tucker stated his own opinion in stark contrast to Harris and in favor of digital assets, speaking to a further decentralized system. Harris' former employer, PayPal, is investing in their own technology in an attempt to quicken cryptocurrency transactions. While the world is rapidly moving in favor of blockchain technology and the accompanying tokens, many traditionalists stand put.
CNBC's collection of negative narratives is likely to continue so long as Bitcoin's value is down. However, it was only a month ago the channel rapidly advertised why the token's surge in value was legitimate, and another hike in price will garner a similar response. Voices like Cramer's who speak to the present state of the market and the effect in the short-term are valid, but the exhaustive attempts to portray public opinion as factual could potentially harm the educated opinion of the market.
Disclaimer: information contained herein is provided without considering your personal circumstances, therefore should not be construed as financial advice, investment recommendation or an offer of, or solicitation for, any transactions in cryptocurrencies.