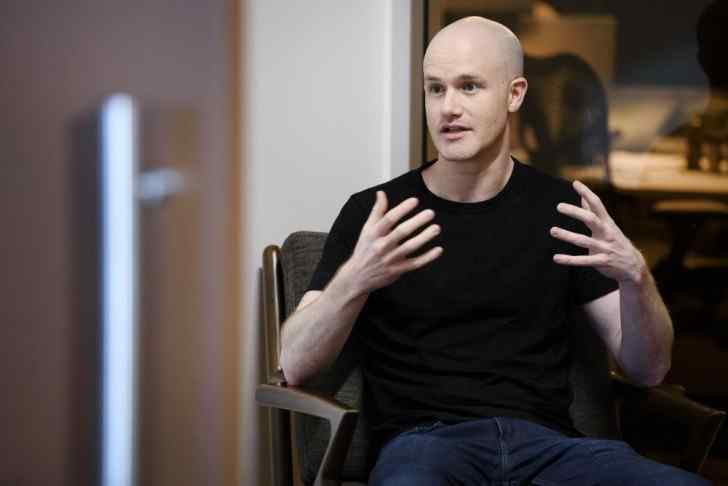 Coinbase: A Case Study of the Blockchain Industry
Mar 8, 2018, 6:45PM
Coinbase faces class action lawsuits, SEC investigation, stiff competition from newcomer Robinhood exchange, and poor internal organization due to rapid growth.
For many cryptocurrency investors, Coinbase is the face of the industry. It is the most popular digital asset exchange in the United States and one of the biggest in the world. But while Coinbase has been instrumental in bringing crypto investing to the mainstream, the blockchain giant is not without its challenges. The internet is filled with complaints about Coinbase's business practices, and it faces two class-action lawsuits as well as an SEC investigation.
Coinbase is a good case study for understanding the wider blockchain industry. Crypto has provided a rare opportunity to watch and participate in a loosely regulated free market. Do we like what we see?
The Rise of Coinbase
Coinbase was founded six years ago in San Francisco, California as a platform for buying and selling Bitcoin through bank transfers. Through a series of acquisitions and product development, the company expanded to include its Global Digital Asset Exchange (GDAX), a cryptocurrency wallet, and a user-facing broker platform offering support for Bitcoin, Bitcoin Cash, Ether, and Litecoin.
Coinbase's convenient mobile app was a big driver of cryptocurrency adoption in the U.S, especially for the millennial generation. However, the platform's rapid rise may have come too fast to ensure adequate customer support and quality control.
Business Practices & Legal Trouble
In late 2017 and early 2018, Coinbase committed itself to improving customer support, but this may be too little too late for thousands of dissatisfied users. Trustpilot.com rates Coinbase 1/5, Bittrust.org gives it a 1.56/5, and the Better Business Bureau is filled with customer complaints. The following post is an example of the type of vitriol often levied against Coinbase.
Ola Fagbohungbe states, quote:
"Coinbase is nothing more than a fraudulent organization. The law enforcement agents need to round up these scammers and lock them up for life. I shall be reporting them to National Fraud and Cyber Crime reporting centre as I have lost over £1000".
Regardless of the validity of such claims, customer dissatisfaction has resulted in legal action against Coinbase. The exchange was hit with two class-action lawsuits accusing it of insider trading and unfair business practices. In one suit, the plaintiffs accuse Coinbase employees of illegally profiting from inside information based on the decision to enable Bitcoin Cash (BCH) support in 2017.
The other suit alleges that Coinbase violated California's Unclaimed Property Law by keeping customers' unclaimed funds.
Coinbase's legal troubles are hardly surprising. Crypto is a brand-new industry where the rules are murky at best and non-existent at worst. Right now, cryptocurrencies are not considered legal tender or regulated investment securities, and this means actions that would be blatantly illegal in a regulated financial market may not be illegal for a digital asset exchange.
Coinbase's lawsuits may pave the way for new precedents in the law and/or regulations on the entire blockchain industry. But the law isn't Coinbase's only challenge going forward.
Competition & Other Challenges
For better or worse, cryptocurrency investing is becoming more mainstream. In 2018, several new players have entered the exchange business, the most notable of which is Robinhood, a five-year-old equity platform famous for its commission-free trading and massive millennial user base.
A Case Study of the Blockchain Industry
Robinhood will present stiff competition for Coinbase; its customer service reputation is stellar, and its huge userbase is a prime demographic for cryptocurrency investing. Competition will incentivize Coinbase to improve its platform or risk obsolescence: The free market at work.
The story of Coinbase parallels the rise of cryptocurrency as an asset class: The Wild West of finance, a market at a crossroads with a very uncertain future. The blockchain demonstrates how deregulation and decentralization can "unlock" human ingenuity, but also how these things facilitate the darker side of our nature.
Where is the middle ground; how much freedom can we handle? Will this industry survive regulation, competition, and the swings in public sentiment? Only time will tell.
Disclaimer: information contained herein is provided without considering your personal circumstances, therefore should not be construed as financial advice, investment recommendation or an offer of, or solicitation for, any transactions in cryptocurrencies.