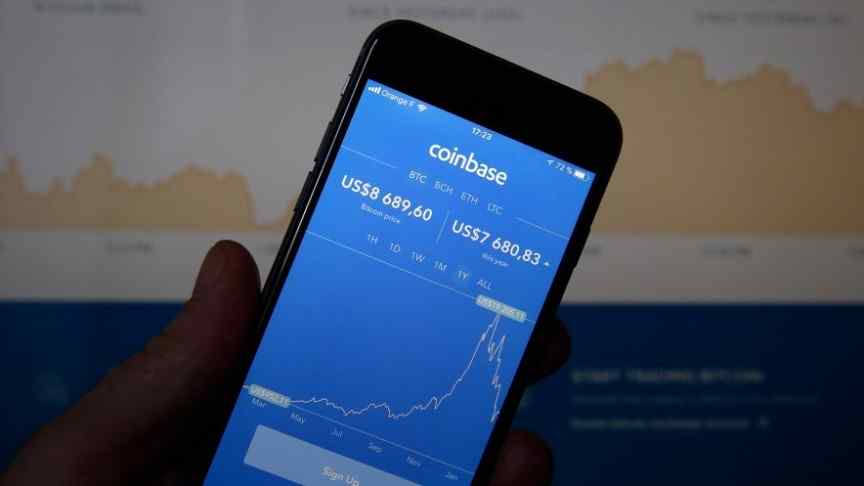 Coinbase Set to Be Valued at $8 Billion, Negotiating Funding Deal
Oct 3, 2018, 5:30PM
Coinbase may be valued at $8 billion, making it one of the highest valued startups in the world, as they negotiate a deal with Tiger Global.
Cryptocurrency exchange Coinbase is expected to be valued at a staggering $8 billion as they negotiate with American hedge fund Tiger Global for an investment of $500 million. The San Francisco based crypto exchange has been in the headlines for weeks after a string of positive developments including new business policies and hirings.
Recode reports that the exchange is seeking to close a deal with the hedge fund for a $500 million share. The money would then be used partially to buy out existing investors and to add to Coinbase's reserves.
The $8 billion valuation makes Coinbase's value comparable to the likes of Pinterest, Lyft, and Bitmain, and above Slack and Robinhood. Just under a year ago, the company was valued at just $1.5 billion. The extreme rise in value could perhaps be attributed to the increased interest from institutional investors, who have begun to open up to cryptocurrency as an asset class. Many experts, such as Mike Novogratz believe this institutional involvement is the necessary next step for mass adoption. Indeed, Novogratz himself commented on the Coinbase valuation, saying,
Here's the poster child of the crypto space worth $8 billion — that's a real company, and Tiger's not a flake of an investor. These are smart, savvy guys.
Tiger Global is a New York-based investment firm that has invested in both public and private markets, funding ventures like Stripe, Quora, Airbnb, and Flipkart.
Coinbase is Ramping Up its Growth Efforts
Despite only offering a limited choice of tokens to investors until very recently, Coinbase is one of the world's most popular exchanges. They have steadily increased their product offerings over the past year, devising strategies to transform them from a predominantly United States-focused entity into a global one. Other major exchanges like Binance, which also serves a wide global clientele, appears to be doing the same, launching offices in different parts of the globe.
The increasing endorsement of Coinbase as a viable business extends beyond the negotiation with Tiger Global. They have also managed to stock their executive board with talent from major Silicon Valley companies like Google, Amazon, Facebook, and Microsoft. Also in the news today is their acquisition of former Instinet CEO Jonathan Kellner, who will head the company's institutional coverage efforts. Instinet executes trades for hedge funds and asset management firms. Kellner's role will be to introduce professional investors to Coinbase's products. They have also hired Charles Schwab board member Chris Dodds to its board.
We're proud to welcome Chris Dodds of the @CharlesSchwab Board of Directors to the @coinbase Board. His deep knowledge of financial services will be an asset as we head into this next chapter for the company and the cryptocurrency industry as a whole. https://t.co/5Kzv4cUeam

— Coinbase (@coinbase) October 2, 2018
Late last month, Coinbase also reworked their token listing policy to allow projects to apply for listing on the exchange. The change in policy was widely covered and seen as a watershed moment in terms of liquidity for many new tokens.
Disclaimer: information contained herein is provided without considering your personal circumstances, therefore should not be construed as financial advice, investment recommendation or an offer of, or solicitation for, any transactions in cryptocurrencies.