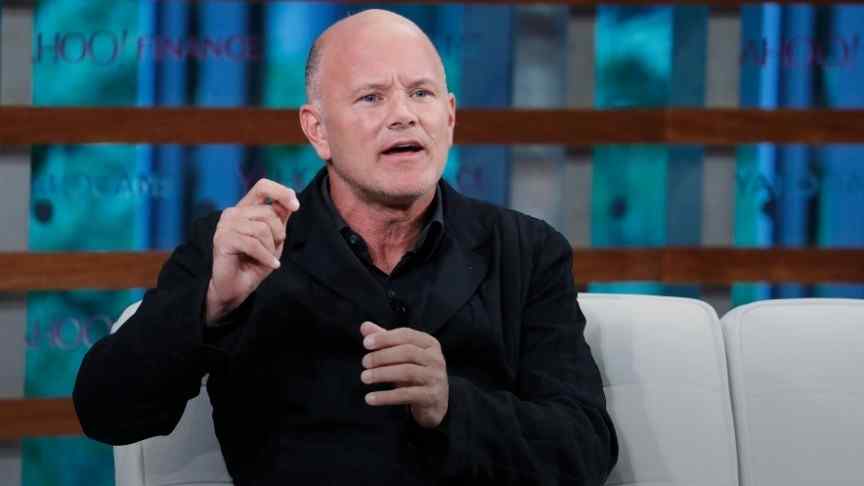 Crypto Bull Mike Novogratz Predicts Short-Term Bear Market for Bitcoin
Oct 5, 2018, 2:30PM
Crypto bull Mike Novogratz has made a conservative Bitcoin price prediction this time, gauging that it will not surpass $9000 by the end of 2018.
Longtime cryptocurrency proponent Mike Novogratz has publicly stated that the cryptocurrency market does not have many opportunities to turn bullish this year. The Galaxy Investment Partners CEO was speaking at the Finance Disrupted conference hosted by the Economist in Manhattan on October 2. According to a CNBC report, he declared, "I don't think it [Bitcoin] breaks $9,000 this year," on stage.
Novogratz is known for being one of the earliest adopters of cryptocurrency and has been an outspoken advocate of Bitcoin for five years now. In an interview with Bloomberg TV at the time, he explained why he thought Bitcoin is a good investment,
My college roommate lives down in Barbados. He was the smartest guy that we went to school with. He full time works on derivatives of Bitcoin. So there's this open source community where there's huge brain power, let alone all the VC money that's going in… I've never seen a small project with more human capital going into it, and so I kind of want to bet just on that alone.
Notably, Novogratz has always held a bullish outlook on the future of cryptocurrency prices. At the height of the cryptocurrency boom in 2017, he predicted that Bitcoin could be valued at around $40,000 by 2018. However, with most digital currencies no longer rallying with great momentum, he has apparently decided to tone down his prediction considerably. He now believes that Bitcoin will not exceed the $10,000 figure before the second quarter of 2019.
While nobody can pinpoint the exact reasons for current market conditions, Novogratz believes that the downward price pressure is due to startups selling accumulated wealth. He said that many in the industry were forced to sell "just to fund the burn rate of the industry." Since most blockchain startups are no longer appealing to retail investors, they are forced to drastically adjust their income sources. Nevertheless, Novogratz continues to believe that 2019 will see a resurgence of the digital currency market.
Disclaimer: information contained herein is provided without considering your personal circumstances, therefore should not be construed as financial advice, investment recommendation or an offer of, or solicitation for, any transactions in cryptocurrencies.