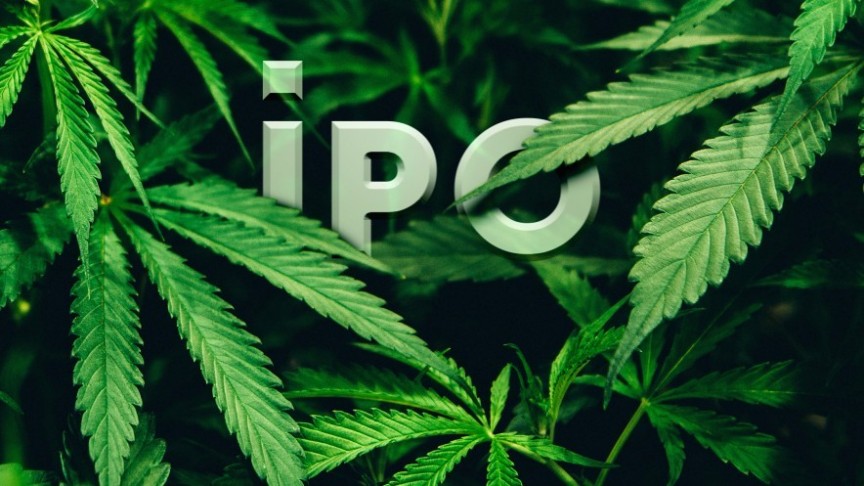 Crypto-Canna Crossover: High Times to Accept Bitcoin, Ethereum for IPO
Aug 3, 2018, 6:11PM
High Times, the authoritative voice on marijuana culture since 1974, marks the advent of traditional stock offerings to accept crypto investments
New York-based marijuana publication turned media company High Times has announced that it will accept investments in Bitcoin and Ethereum, besides traditional fiat currency, for its Initial Public Offering (IPO). This makes the iconic cannabis brand the first of its kind traditional stock offering to welcome equity investments and crowdfunding via cryptocurrencies.
Getting the Bud Rolling
CEO Adam Levin reportedly said,
Cryptocurrencies have created a new investor base across the world - we're just giving them more stable opportunities for investment.While we didn't believe that the ICO process was the right move for our brand, it would've been foolish to leave this emerging investor base out as we continue to transform into a diversified media, events and merchandise giant.
High Times has been on a roll recently with multiple acquisitions in the canna-business industry and has even added high profile board members. Their novel idea incorporates the technology of FundAmerica, a third party intermediary, to process transactions. Through Regulation A+ crowdfunding, High Times can raise up to $50 million through crowdfunding from the general public without having to be at the mercy of a small pool of accredited investors. Instead, investors from all corners of the world can purchase shares for the low price of $11, which is apparently a 10% discount from the anticipated strike price towards the tail end of the year once it gets listed on the NASDAQ.
Analysis: Cannabis and Cryptos
The cannabis industry is in the midst of exponential growth; fundraising is at an all-time high with businesses estimated to rake in over $8 billion by the year-end. Research suggests that the industry will grow over 200% by 2020. Cryptocurrencies have the potential to be the saving grace for the marijuana industry specifically in terms of overcoming bank related obstacles. Although legal in 30 states, marijuana is still not federally legalized. Conflicting state and federal banking regulations and rapidly changing compliance laws prevent new businesses from seeking loans from banks. Cryptocurrencies can step in to fill this void, especially through the novel IPO crypto hybrid model. Both communities share like-minded ideals and libertarian values. By piggybacking off each other, they can propel each other towards a mutually beneficial growth and higher adoption.
Cryptocurrencies need to find better real-world use cases in order to gradually overcome their reputation and infamy for aiding money laundering and drug trafficking. A successful tryst with High Times will pave the way for a plethora of future opportunities for cryptocurrencies within the ecosystem of the cannabis and related industries. Cutting-edge research of medical marijuana and psychedelics, event/festival/concert organizers, and lab testing facilities are just a few of the obvious ones that stand to benefit from this. Dispensaries, which are highly targeted by armed robbers due to their nature of dealing in cash transactions only, can avoid going through extensive trouble, damages and losses.
As things stand, marijuana stocks and the cannabis industry represent a huge opportunity for cryptocurrencies. A bad run out might not have the power to break cryptocurrencies, whereas a stellar showing can definitely 'make' them reach new heights. Small businesses and new players in other industries (especially service and hospitality) will be watching with eager interest and taking meticulous notes. High Times' unprecedented move might just prove to be a landmark for cryptocurrencies.
A unique amalgamation of ICOs and IPOs, are we witnessing the birth of a 'gateway' drug fund?
Disclaimer: information contained herein is provided without considering your personal circumstances, therefore should not be construed as financial advice, investment recommendation or an offer of, or solicitation for, any transactions in cryptocurrencies.