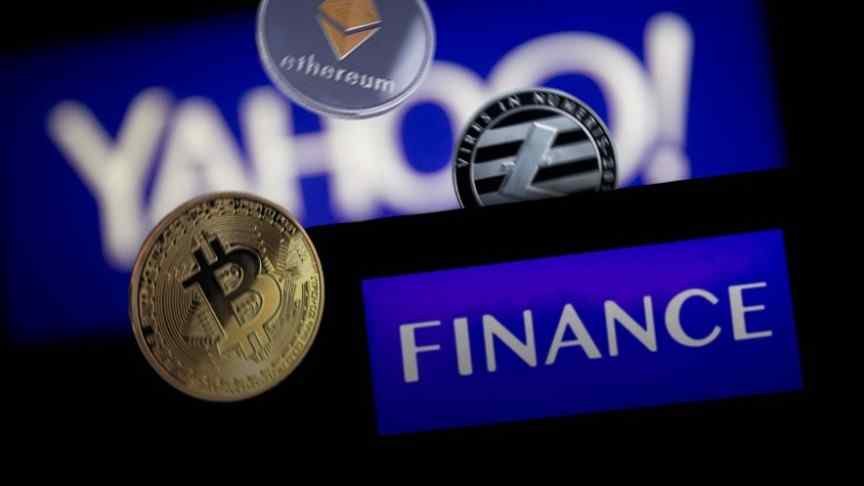 Crypto Trading Makes Its Debut On the Yahoo Finance Platform
Aug 30, 2018, 8:13PM
US users can now trade 4 leading cryptocurrencies on Yahoo Finance's platform. We dig deeper to understand what this means for crypto traders.
Trading Now Possible On Yahoo Finance
Yahoo Finance (YF) has quietly integrated buy and sell functionality on its platform for four leading cryptocurrencies: Bitcoin, Bitcoin Cash, Ethereum, and Litecoin. Until now, YF only allowed users to track crypto prices, with a listing of the performance of 122 cryptocurrencies. The new trading feature is only available to US users so far.
YF uses CryptoCompare to generate data about different cryptos on its platform. Third party US-based crypto brokers such as Coinbase and Robinhood are used to carry out the trading, and YF requires users to have an account in at least one of those two exchanges.
Public Reception
YF's latest move has received great backing from within the crypto community and comes at a time when similar initiatives are being launched. Investment firm Morgan Creek launched a digital asset index fund just yesterday. Expressing his excitement at the YF news, the head of Morgan Creek's digital unit tweeted that the crypto "virus is spreading." Charlie Lee, the founder of Litecoin, also remarked how crypto trading on YF was "one step" towards mass adoption. However, a few community members were upset at the fact that Ripple, which has a higher market cap than BCH or LTC, was not one of the cryptos added.
With over 70 million unique monthly visitors, Yahoo Finance is the world's leading financial website. Earlier in April this year, Yahoo Japan bought a 40 percent stake in BitARG Exchange Tokyo, a cryptocurrency exchange that had already received licensing from the Financial Services Agency. This acquisition was part of a larger plan that involved leveraging BitARG's technology to launch a full-blown in-house crypto exchange by April 2019.
Reclaiming Old Turf?
Google's decision to impose a blanket ban on cryptocurrency adverts on its platform in March this year was as well documented as it was lambasted for double standards as well as damaging the perception of the new fintech space. Some have pointed fingers at Google for acting as a quasi-regulator just so they can maximize their chances of success and profit when they launch their own cryptocurrency. YF's decision to make headway into cryptocurrency trading might well help the company reclaim old turf that it lost out to Google nearly two decades ago. Back then, just as Yahoo looked certain to be at the helm of all things internet, Google rose to prominence and delivered a knockout blow to Yahoo.
As the world's most popular financial news website, YF's use by the corporate world is unrivaled. The debut of crypto trading on YF could, therefore, represent a massive stride towards greater acceptance and adoption of cryptocurrencies that will go a long way in improving perception about these digital assets among corporations and wall street traders. These are key sectors that need to be targeted for growth of the market as well as helping overturn the current bear market. A well-built house is built on solid foundations. Instead of focusing solely on federal level regulation and ETFs, the crypto community should perhaps divert more of its resources towards making crypto adoption more attractive at the corporate level. Not only will this strategy be less arduous, but it could also have a tremendous organizational effect and help achieve the desired goals of the community in a more coherent manner. Cryptocurrencies have already made a strong impression in the corporate sector this year, with stock trading app Robinhood and Apple Money both embracing the new technology.
Disclaimer: information contained herein is provided without considering your personal circumstances, therefore should not be construed as financial advice, investment recommendation or an offer of, or solicitation for, any transactions in cryptocurrencies.