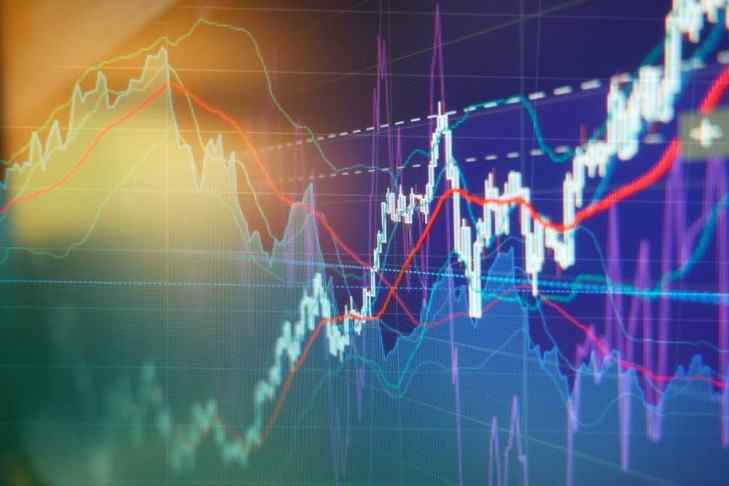 Cryptocurrencies Decline: Ontology & VeChain Buck the Trend
Apr 10, 2018, 2:04PM
The cryptocurrency market is experiencing a wide decline. However, VeChain and Ontology are bucking the trend and posting significant gains in the last 24/hours. This article looks at the possible reasons behind the rally.
The cryptocurrency market is experiencing a wide decline today, with most of the major assets down by low single digits. However, two tokens (VeChain, and Ontology) have managed to post modest gains while the rest of the sector struggles. The solid performance of these assets seems to be driven by good publicity and development progress.
VeChain
VeChain (VEN) currently trades at $2.67 per coin. It is up 7.5% today to hit a market cap of $1.40 billion and the 16th spot on Coinmarketcap's list of the largest cryptocurrencies. The reasons behind VeChain's jump are unclear, but this latest move is the latest in a four-day-long rally that started around April 6th.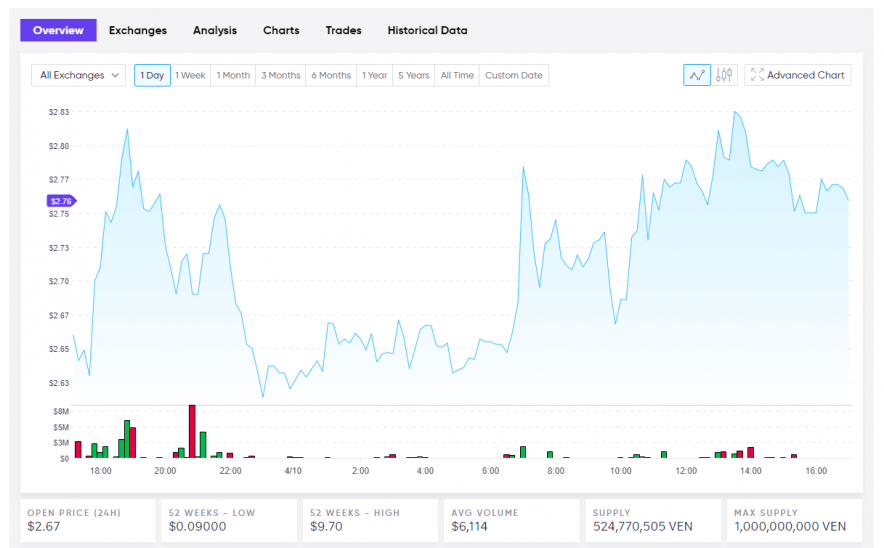 VeChain was recently listed among the top 10 blockchain solution providers by a print publication called APAC CIOoutlook. This mention could be behind the positive sentiment for the asset.
Ontology
Ontology (ONT) is a relatively new coin that started trading early last month. Unlike most new tokens, it didn't hold a token sale; instead, it was introduced to the market via an airdrop that transferred it to the wallets of current NEO holders. Each individual received 0.2 ONT per NEO token they held, and a total of 20 million units were issued.
It is unclear what is behind ONT's latest rally. The coin is up almost 20% in the last 24 hours and this follows weeks of market-beating performance. Ontology currently trades for $3.94 per token, giving it a market cap of $950 million. Trade volume represents almost 10% of the total market cap ($92.45 million) today, and most of this volume is buying activity.
Disclaimer: information contained herein is provided without considering your personal circumstances, therefore should not be construed as financial advice, investment recommendation or an offer of, or solicitation for, any transactions in cryptocurrencies.