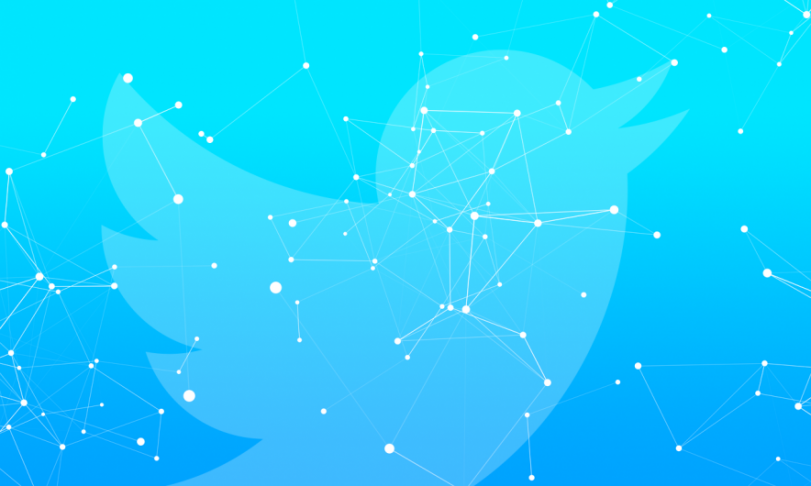 Elon Musk Buys Out Twitter; Crypto Industry Reacts as DOGE Prices Surge
Apr 27, 2022, 6:46PM

by
Mike Dalton
Tesla leader Elon Musk has bought out Twitter following a three-week battle. Here's how it relates to cryptocurrency.
Tesla leader Elon Musk announced on Apr. 25 that he has bought Twitter, a decision that made waves in the crypto community. While the value of Dogecoin has increased, crypto leaders are discussing the implications of the buyout on the platform's policies.
Musk Buys Twitter After Three-Week Battle
Three weeks ago, Musk revealed that he had bought stake in Twitter amounting to 9% ownership of the company. After agreeing not to take a seat on the company's board of directors, Musk attempted to buy out the social media firm.
Twitter then issued a poison pill contract on Apr. 15 to encourage other investors to buy shares. This in turn prevented Musk from gaining more control.
Twitter said that this contract did not prevent it from "engaging with parties or accepting an acquisition proposal." Nevertheless, the contract made it appear that Twitter was uninterested in Musk's offer of a buyout.
However, Twitter and Musk have now come to an agreement. Twitter confirmed on Monday that Musk will buy the company in a $44 billion deal.
Musk also announced the buyout on his Twitter profile and described his goal of changing the site's content policies. There, he said that he intends to improve the site by introducing more trustworthy content algorithms, eliminating spambots, and improving user authentication.
Support for Musk Is Strong
As noted above, Musk has positioned his buyout of Twitter as an attempt to allow a wider variety of speech in contrast to the platform's current content policies.
He wrote that "free speech is the bedrock of a functioning democracy" and later said that he hopes his "worst critics remain on Twitter because that is what free speech means."
Members of the crypto industry have reacted to news of Elon Musk's speech policy with mixed sentiments, though there is plenty of support for his decision.
Coinbase CEO Brian Armstrong called the buyout a "great win for free speech." Armstrong noted that the purchase could have a wider impact as Twitter is "upstream of media and culture." He also said that he hopes Twitter will become decentralized.
Meanwhile, Cameron Winklevoss of Gemini supported Musk by criticizing Twitter's current leadership, sarcastically suggesting that Twitter's "censors and fact-checkers did such a good job that they forced Elon Musk to step in and liberate it."
Celebrity investor and entrepreneur Anthony Pompliano endorsed Musk's buyout of the company. He simply wrote "Congratulations on pulling this off, Elon."
One of Dogecoin's creators, Billy Markus, has implicitly endorsed Musk as well. On Twitter, Markus said that "the best thing about Elon buying Twitter is seeing everyone whining about it." With hostility, he added that those who threatened to leave Twitter in the event of a buyout should be "held to their word."
Opposition Is Strong as Well
There are also plenty of individuals within the crypto community who are opposed to Musk's buyout and his policy toward permissible content.
Jackson Palmer, who co-created Dogecoin with Billy Markus, expressed disapproval toward Musk and his supporters. Palmer wrote that "bootlicking is everyone's hot new hobby this year" shortly after the buyout was announced.
Vitalik Buterin of Ethereum fame has taken a more balanced position, stating that he "[doesn't] oppose Elon running Twitter" but that he disagrees with the "generalized enthusiasm" for wealthy people and organizations that carry out hostile takeovers.
It appears that this attitude is more common outside of the crypto industry, as "#leavingtwitter" is trending on the social network. Despite the widespread sentiment, it is not yet obvious how many users actually plan to leave the site.
It seems that Twitter's operations will progress more or less as usual. Twitter has a stronghold in the social media market, with 330 million monthly active users at present.
Dogecoin Is Up On the News
Outside of the heated debate between corners of the crypto community, there have been effects on the crypto market. Elon Musk's prior endorsement of Dogecoin means that news of the buyout has benefited the altcoin.
The price of DOGE surged following news of the buyout, with prices increasing by more than 30% in the day following the news. Prices began at $0.12 on Monday and reached a high of $0.16 on Tuesday.
It is likely that prices will fall as the hype begins to fade. In fact, Dogecoin prices appear to be declining already. The price of DOGE is $0.14 as of 3:45 PST on Tuesday, Apr. 26.
Dogecoin could gain value once again if Musk makes an announcement that the site will accept Dogecoin. This is entirely possible, given that Musk previously suggested accepting DOGE as payment for Twitter Blue accounts. Incidentally, Tesla began accepting Dogecoin as payment for select merchandise this January, suggesting that Musk truly intends to work with the cryptocurrency.
However, it is still unclear if there will be significant demand for Dogecoin payments among Twitter users even if Musk does introduce the feature.
Incidentally, Stripe and Twitter have just announced a feature that will allow Twitter content creators to be paid in crypto via Stripe. This news appears to have nothing to do with Musk's takeover or interest in crypto.
Disclaimer: information contained herein is provided without considering your personal circumstances, therefore should not be construed as financial advice, investment recommendation or an offer of, or solicitation for, any transactions in cryptocurrencies.