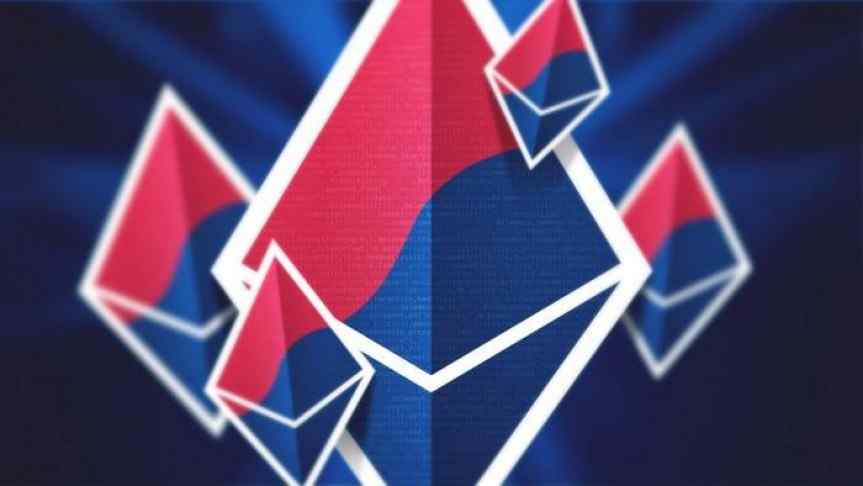 Ethereum May be Responsible for Cryptocurrency Popularity in South Korea
May 21, 2018, 4:14PM
The unlikely mix of Ethereum and a technologically capable demographic may be why cryptocurrencies became extremely popular in South Korea.
It is no secret that, despite its small size, South Korea is home to some of the heaviest cryptocurrency investment in the world. To put the country's cryptocurrency craze into perspective, over the past year, South Korea has been responsible for between ten and thirty percent of global cryptocurrency trading volumes. The only other countries that purchase and trade more digital currency are Japan and the United States, both of which have significantly larger economies and populations. Two of the top ten cryptocurrency exchanges in the world, Bithumb and Upbit, are both based in South Korea. Unlike other, larger, exchanges such as Binance and Bitfinex, most regional exchanges service only the local population and make no attempt to offer their services to the rest of the world. This is not the case with Bithumb and UpBit, both of which serve a global clientele.
So what is the reason behind the strength of the cryptocurrency culture in South Korea? As we will see, it's not necessarily due to friendly government regulation. It turns out, it may have more to do with Ethereum than anything else.
Regulatory Hurdles
Early 2018 saw an extreme amount of paranoia and fear in South Korea over the future of cryptocurrency legality in the country. Most of these concerns were triggered by the country's Minister of Finance stating that a complete ban on cryptocurrencies was an option that the government was seriously considering. After widespread backlash, however, the government was soon forced to shift its stance, finally imposing some only loosely-restrictive regulations on the market instead.
In the time between those announcements, however, the market underwent a massive correction, after a spectacular bull-run that saw Bitcoin famously reaching $20,000, the likes of which had not been seen since China stamped out cryptocurrency trading in mid-2017. By the end of January 2018, when the new regulations came into effect, Bitcoin was trading at around $10,000.At the time, many speculated that regulatory uncertainty in South Korea was at least partially responsible for the drop. Yet, after China imposed a total ban on initial coin offerings and pressurized cryptocurrency exchanges in the country to cease operations, much of the focus and trading activity in Asia shifted to Korea instead.
With South Korea boasting the world's fastest average internet speeds, it is clear that the country has significantly more technology penetration than even other developed nations. Add to the fact that more than half of the population lives in urban areas, either in Seoul or Busan, and it quickly becomes clear how the South Korean populace managed to quickly board the cryptocurrency investment train all at once.
Ethereum: South Korea's Gateway to Cryptocurrency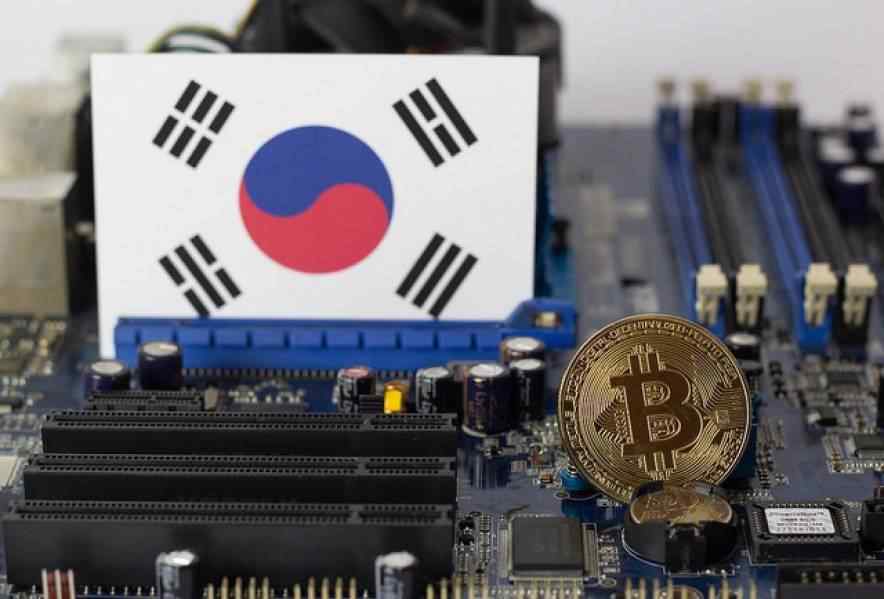 Shortly after Bitcoin launched in 2009, investors in the US and Japan were able to buy it at Mt. Gox, the exchange responsible for the majority of global trading volumes at the time. Unlike both those countries though, South Korean investors had no real way to purchase any amount of cryptocurrency in the market's formative years.
The digital currency ecosystem really only took off in South Korea a few years later when Ethereum first began showing signs of breaking into a bull run, having just surpassed the $1 threshold. The first Ethereum exchange in South Korea, CoinOne, offered people a chance to invest in the cryptocurrency directly with Korean Won (KRW).
A local cryptocurrency investor and adviser, Bobby Kim, alluded to the Ethereum theory in an interview featured on Forbes.
"During the Ethereum boom, lots of Koreans bought it and luckily made a lot of money. That was a period when Ethereum jumped 300% in a couple days. The range of choice is narrow, so Ethereum was only coin that was moving. Influence of mass media was also great."
The sudden cryptocurrency popularity, especially surrounding Ethereum, came at a time when traditional investment methods such as real estate and stocks were on the decline. Affluent investors slowly began turning to cryptocurrencies instead, lured by the promise of massive gains.
CoinOne continued to see a great influx of Ethereum investors throughout 2016 and 2017 when Ethereum was at its peak. Given the increased demand in the region, the digital currency would routinely trade at prices significantly over the global exchange rates, often with a markup of ten to twenty percent. The price delta turned out to be rather inconsequential to the local market, however, as was evident in the persistent increase in trading volumes by the day.
The CSO of CoinOne, Steve Lim, painted a rather telling picture of the Ethereum craze in South Korea.
"People are crazed over it. Grandpas and grandmas come to our office lobby and say they want to put half a billion won ($447,000). We ask them how they heard about us, and they say, 'I heard about you through a friend who invested a couple thousand and made a killing, and I want to do it too'...but they have no idea how to use the app or email."
Alternative Theories
Other theories suggest that some of the cryptocurrency activity in the country actually comes from Chinese individuals and businesses moving money outside the country, especially now that the country no longer has any legal way to trade them. Some also speculate that the Korean cryptocurrency market is used as a front for North Korea smuggling funds into the regime through its southern neighbor to circumvent the sanctions placed on it. However, both those cases would still only account for a relatively small portion of the cryptocurrency trading volume.
Final Thoughts
With the uncertainty over the future of cryptocurrency trading in South Korea having dissipated for the most part now, there is perhaps no doubt that cryptocurrency will continue to proliferate in the region. The local government has acknowledged that cryptocurrency investment culture is too deeply embedded in the country and it will likely support innovation in the sector rather than stifling it moving forward.
Healthy regulation is important as blockchain has also taken off in the country with prominent South Korean companies such as Samsung SDS taking significant steps toward adopting distributed ledger technology. As more and more blockchain solutions are developed by South Korean companies, and with the government paying close attention at this point, it is perhaps all but certain that ICOs will become the next point of contention.
Disclaimer: information contained herein is provided without considering your personal circumstances, therefore should not be construed as financial advice, investment recommendation or an offer of, or solicitation for, any transactions in cryptocurrencies.