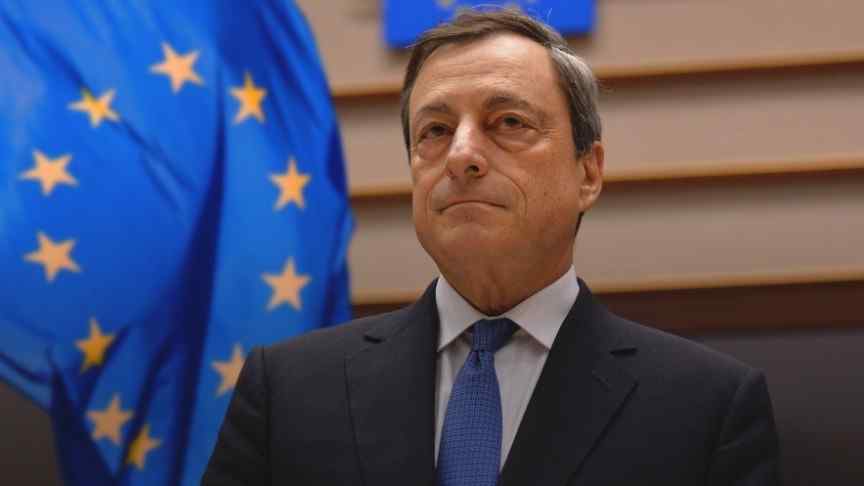 European Central Bank Will Not Pursue The Issuance of a Digital Currency
Sep 16, 2018, 8:10AM

by
Chris Madill
According to a letter written by ECB president Mario Draghi, the European Central Bank believes there is no need to digitize the Euro.
The European Central Bank (ECB) is not considering the creation of a digital version of the Euro at this time, according to the institution's President, Mario Draghi. Draghi believes blockchain technology "requires substantial further development" before it can be considered for future applications by the ECB.
In a letter addressed to Jonás Fernández, a Member of the European Parliament, ECB President Draghi outlines why the bank does not see blockchain technology as a viable option for the European Union. Despite the ECB's continued study of digital currency technologies, the bank does not feel their findings substantiate the need to alter the existing monetary system to include blockchain technology. Distributed ledger technologies, says Draghi,
have not yet been thoroughly tested and require substantial further development before they could be used in a central bank context.
Draghi further argues that there is no actual need for digital currencies in the euro area, as
The demand for euro banknotes continues to grow, and cash remains a popular means of payment.
Draghi's conclusions are supported by a recent ECB study into the use of cash by European households. According to the bank's findings, a large percentage of transactions within the EU are conducted with cash, and the demand for banknotes is growing, despite e-commerce and digital transaction options becoming more widely available across Europe. According to the study,
In terms of number, 79% of all transactions were carried out using cash; this amounts to 54% of the total value of all payments. Despite numerous articles claiming a cashless society is imminent, it appears that the use of cash at POS is still robust in most euro area countries.
The letter comes at a time when EU institutions are digging deep into the possibilities offered by digital currency technologies. On September 7, Finance Ministers in the EU re-examined the rules governing the regulatory framework surrounding decentralized digital currencies. In July, the European Parliament released a report regarding the potential threats to the Euro posed by cryptocurrencies, concluding crypto is not a threat at this time. Coupled with the recent letter from the ECB President, these events show that European regulators and financial authorities are seriously considering blockchain technology from multiple angles. Although they find blockchain technology not developed enough to be utilized by the EU monetary system, they do consider the potential for this technology to change European banking in the future worthy of consideration.
Disclaimer: information contained herein is provided without considering your personal circumstances, therefore should not be construed as financial advice, investment recommendation or an offer of, or solicitation for, any transactions in cryptocurrencies.