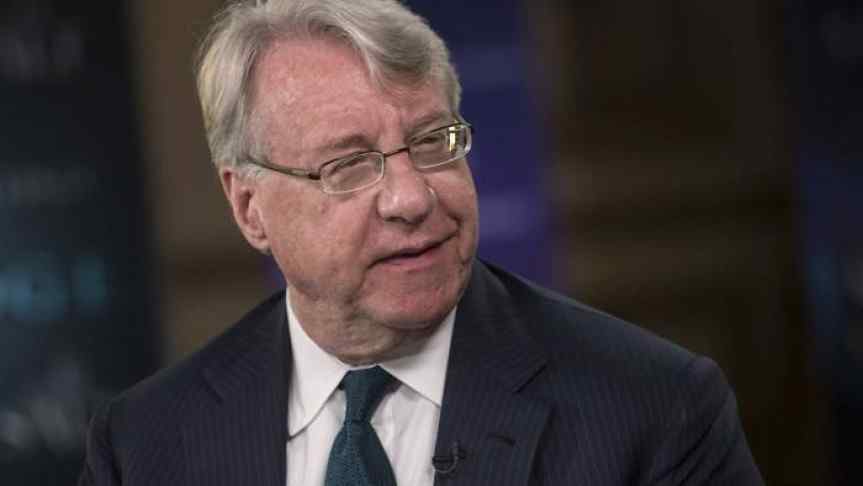 Expert Jim Chanos Says Cryptocurrencies Are a Fake Technological Breakthrough
Jun 6, 2018, 8:45AM
Expert Jim Chanos said cryptocurrencies are "a security speculation game masquerading as a technological breakthrough" during an interview.
The founder of the world's largest exclusive short selling investment firm Jim Chanos says cryptocurrencies are "a security speculation game masquerading as a technological breakthrough", adding that Bitcoin is "the last thing he would want to own in the event of a catastrophe". Chanos, also known as the "dean of short sellers", is currently a Becton Fellow at the Yale School of Management, where he teaches a course on the History of Financial Fraud, a subject he has been studying for years.
Chanos became widely known in the early 2000s thanks to what Barron's called "the market call of the decade, if not the past fifty years". He foresaw the fall of Enron, and had the vision to conduct a short-sale of all shares under his management, just before the infamous Enron scandal. Because of his extensive expertise, Chanos' opinions on economy, investment, and capital markets regulation are often covered by news organizations around the world.
During a recent interview with Lynn Parramore of the Institute for New Economic Thinking, Chanos explained that he does not believe in cryptocurrencies because they would be useless in the scenario they are intended to work in, in reference to a possible complete economic collapse. Mr. Chanos further bashed cryptocurrencies calling them "a libertarian fantasy", and saying that if fiat currencies bring the world down, the last thing he would want to own is Bitcoin.
"…Those who believe that you need to own digital currency as a store of value in the worst-case scenario, that's exactly the case in which a digital currency will work the least. Food would work the best!"

-Jim Chanos, Professor of History of Financial Fraud at Yale's School of Management
Although Chanos' opinions may seem disheartening to crypto enthusiasts, not all experts are dismissive of cryptocurrencies. Take legendary Steve Wozniak, for instance, who stood at the forefront of Money 20/20 Europe this week, where the Apple co-founder spoke about the future landscape for cryptocurrencies. The Woz said that, like Twitter CEO Jack Dorsey, he believes Bitcoin will be "the single global currency", and asserted Bitcoin's purity.
Disclaimer: information contained herein is provided without considering your personal circumstances, therefore should not be construed as financial advice, investment recommendation or an offer of, or solicitation for, any transactions in cryptocurrencies.