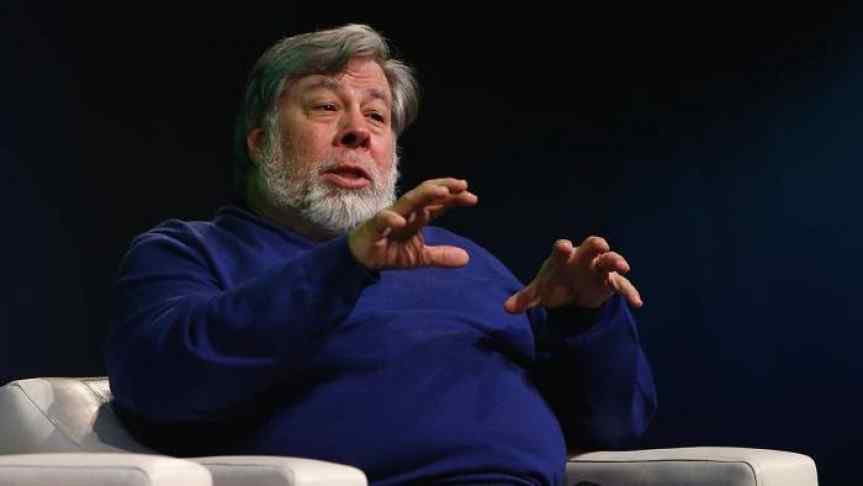 Apple Co-Founder Steve Wozniak Lauds Bitcoin's "Purity" and Future at Money 20/20
Jun 4, 2018, 7:28PM
Steve Wozniak finally comes forward saying Bitcoin's structure is what makes it the number one cryptocurrency currently on the scene
Tech wizard Steve "The Woz" Wozniak stood at the forefront of Money 20/20 Europe on Monday. The Apple co-founder spoke about the future landscape for both Bitcoin and the entirety of the cryptocurrency landscape. He'd spoken favorably about blockchain technologies in the past, most notably in relation to Bitcoin and Ethereum.
Twitter CEO Jack Dorsey spoke out earlier this year, advocating for Bitcoin and projecting it as a single global currency - the only cryptocurrency to be used for internet purchases within a decade. Wozniak finally responded on record to these statements during a CNBC interview.
"I buy into what Jack Dorsey says, not that I necessarily believe it's going to happen, but because I want it to be that way, that it is so pure thinking."
It is unlikely that any single cryptocurrency would actually emerge as a single global currency, given fickle economic conditions and the littering of the crypto market with second-rate and fraudulent tokens. Nevertheless, Wozniak believes Bitcoin's pure foundation might just allow it to stand out in a saturated environment.
"Bitcoin is mathematically defined, there is a certain quantity of bitcoin, there's a way it's distributed...and it's pure and there's no human running, there's no company running."
Many tokens have entered the market at a discounted value. No cryptocurrency can offer the freedom and structure which Bitcoin already provides, allowing the latter to hold valuable potential moving forward. Ironically, the "purity" Wozniak speaks of is not reflected in the community. Increased fraud in the environment has left investors at risk, and legitimate offerings are not necessarily safe. Wozniak himself had Bitcoin stolen from him earlier this year.
His position in the environment comes with more merit than certain industry leaders who have a hand in the profitability of cryptocurrency. Wozniak has sold off all but one of his Bitcoins, owns only two Ethereum (a blockchain technology which he projects positively) as well. An enthusiast of the technology market, figures like Wozniak will be valuable bodies in shaping the eventual outcome of the cryptocurrency environment and a possible single global currency.
Disclaimer: information contained herein is provided without considering your personal circumstances, therefore should not be construed as financial advice, investment recommendation or an offer of, or solicitation for, any transactions in cryptocurrencies.