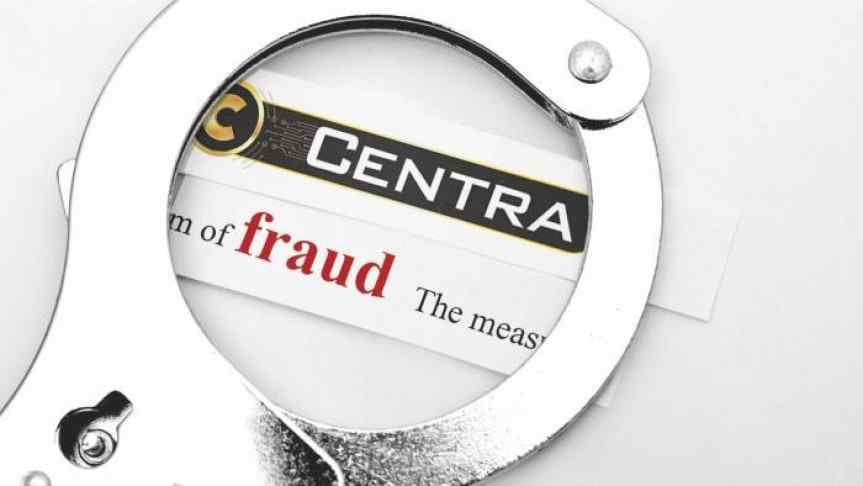 Founders of Fraudulent Crypto Startup Backed by Floyd Mayweather Charged with Fraud
May 15, 2018, 7:15AM
United States prosecutors have raised charges of fraud against crypto startup Centra Tech after they defrauded investors of over $60 million.
Co-founders of cryptocurrency startup Centra Tech, previously endorsed by former world boxing champion Floyd Mayweather, has been indicted on charges of fraud by U.S. prosecutors. They have been accused of fraud amounting to more than $60 million from an ICO that ended in October 2017.
Centra Tech, which has its office in Florida, was founded by Sohrab Sharma, Robert Farkas, and Raymond Trapani. The specific charges are securities fraud, wire fraud, and two counts of conspiracy. The SEC first filed charges earlier this year, before the Department of Justice followed up with criminal charges.
The attorney for the U.S., Robert Kuzami, described the charges:
"As alleged, the defendants conspired to capitalise on investor interest in the burgeoning cryptocurrency market. They allegedly made false claims about their product and about relationships they had with credible financial institutions, even creating a fictitious Centra Tech CEO."
The financial institutions Kuzami is referring to Visa, Mastercard, and Bancorp Inc. The three founders led investors of the project into thinking that they had formed partnerships with the three, claiming that debit cards would be issued.
Khuzami also announced that authorities recovered more than $60 million in funds from the co-founders. All three individuals are in custody. They have not yet responded to the charges.
The Centra Tech website currently displays the message,"We are currently under maintenance."
Authorities are on the Hunt
This comes at a time when the cryptocurrency market, specifically ICOs, are under great scrutiny. Frauds like that of Centra Tech have given ICOs a reputation as easy ways for disingenuous individuals to launch campaigns to steal money from users across the world. Earlier this year, the crypto market faced its biggest scam yet when a Vietnamese cryptocurrency venture stole over $600 million from its users.
Such incidents have prompted authorities to tighten regulation and bear down on the market. Cryptocurrency community members have both welcomed and opposed this, with some saying that tighter but fair regulation would weed out shady enterprises while others say that it might suffocate the market.
Celebrity endorsements have also come under scrutiny as authorities and insiders warn those with influence to avoid drawing negative attention to the highly unregulated space by backing sketchy projects.
Disclaimer: information contained herein is provided without considering your personal circumstances, therefore should not be construed as financial advice, investment recommendation or an offer of, or solicitation for, any transactions in cryptocurrencies.