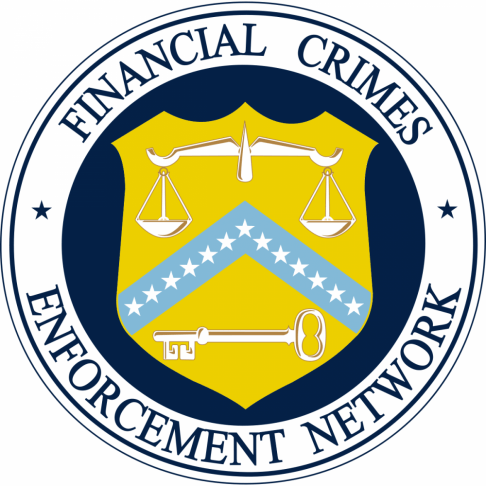 FinCEN Letter Implies ICOs Will Have to Register as Money Transmitters
Mar 8, 2018, 10:45PM

by
Chris Madill
FinCEN (The Financial Crimes Enforcement Network) has stated in a recent letter to U.S. Senator Ron Wyden, that certain ICOs will now have to adhere to the FinCEN regulations for Money Transmitters and will need to register as a Money Services Business (MSB).
In big news for the world of crypto-regulation, FinCEN's letter implies that some ICOs could be subject to the Anti-Money-Laundering (AML) and Counter-Terrorism (CFT) laws of the Bank Secrecy Act (BSA). These laws hold registered MSBs responsible for providing reports of suspicious activity and transactions, keeping records for certain types of transactions at specific thresholds, and obtaining customer identification information, in order to prevent money laundering and the financing of terrorist activity. This means a win for regulation and a loss for anonymity seekers.
When outlining the circumstances under which FinCEN would consider an ICO as a Money Transmitter, the letter states:
"a developer that sells convertible virtual currency, including in the form of ICO coins or tokens, in exchange for another type of value that substitutes for currency is a money transmitter, and must comply with AML/CFT requirements that apply to this type of MSB."
FinCEN then adds:
"An exchange that sells ICO coins or tokens, or exchanges them for [another] virtual currency, fiat currency, or other value that [substitutes] for currency, would typically also be a money transmitter."
FinCEN tries to then draw a definitive line between where they believe their jurisdiction would end, and the Securities Exchange Commission's (SEC) would begin, closing the letter with:
"However, ICO arrangements vary. To the extent that an ICO is structured in a way that it involves an offering or sale of securities or derivatives, certain participants in the ICO could fall under the authority of the SEC, which regulates brokers and dealers in securities, or under the authority of the CFTC, which regulates merchants and brokers in commodities."
CoinCenter Response
On March 6, 2018, CoinCenter.org criticized the letter, publishing a blog post explaining how FinCEN's interpretations could leave ICO's at the mercy of ambiguous laws that were not designed for the new world of digital currencies and the Blockchain-based tokenization of assets.
An excerpt from the blog post outlines the potential consequences:
"Accordingly, any group or individual developer who both (A) sold newly created tokens to buyers (i.e. had an ICO) involving U.S. residents and (B) failed to register with FinCEN as a money transmitter, and perform the associated compliance [Know-Your-Customer / Anti-Money-Laundering] obligations, can be charged under a federal felony criminal statute, 18 U.S.C § 1960, with unlicensed money transmission. If found guilty one could face up to five years in prison. Criminal liability may also extend to employees of, and investors in, the business that sold the tokens."
With ICOs popping up every day, and the crypto-market being hit with an increasing number of hacks and thefts, many believe regulation is a necessary and integral part of the future of cryptocurrency. That said, trying to bend existing laws, which were designed to regulate the archaic and centralized financial ecosystem of yesterday, may not be a sufficient approach. While opinions about regulation differ, most in the crypto-sphere agree that the crypto-community, those who best understand today's Blockchain innovations, should be consulted in developing any regulations. FinCEN acting alone could have disastrous, unintended consequences.
Disclaimer: information contained herein is provided without considering your personal circumstances, therefore should not be construed as financial advice, investment recommendation or an offer of, or solicitation for, any transactions in cryptocurrencies.