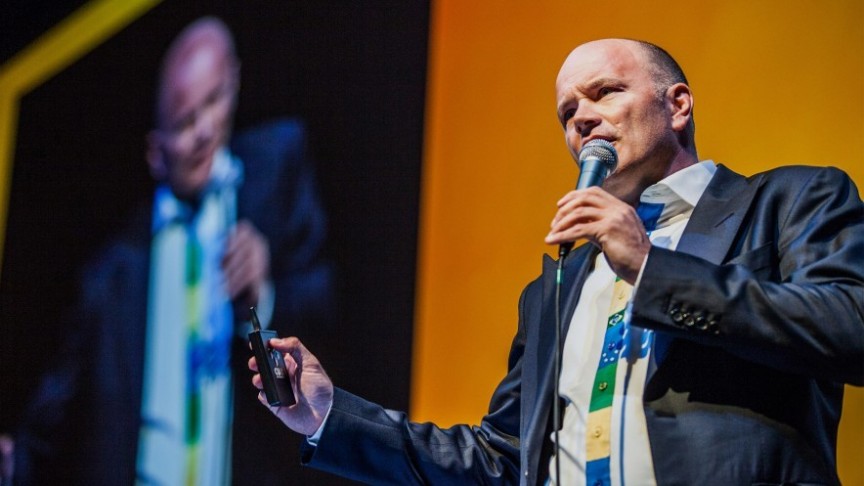 Former Goldman Sachs Partner Mike Novogratz Launches Crypto Merchant Bank
Jul 31, 2018, 7:01PM
Wall Street investor Mike Novogratz has announced that his crypto merchant bank will soon be listed on Toronto's TSX Venture Exchange.
Former Goldman Sachs partner Mike Novogratz has announced that he will soon be launching a crypto-focused merchant bank under the title "Galaxy Digital LP". The company will also simultaneously go public early August under the ticker GLXY on the Toronto-based TSX Venture Exchange. A former Wall Street investor, Novogratz, has always held a bullish perspective on cryptocurrency and, more so, blockchain technology as a whole.
While Novogratz initially planned to launch the bank several months ago, he faced stiff resistance from regulators. After realizing that he could not operate an initial public offering (IPO) in the United States in the absence of two years' worth of audited financials, he moved north to Canada instead. However, even that was not an easy endeavor, with the process getting dragged on for an extended duration. In the time since, Bitcoin and the rest of the cryptocurrency market has lost at least 50 percent of its peak valuation.
Novogratz reflected on the effects of the delay in an interview with Bloomberg. He said,
If I knew what I know now, knew the crypto markets were going to swoon as much, and it was going to take so long, I might have stayed private for another year or so and then gone public.
A Test Run on Canadian Soil
The firm first sold shares in a private placement earlier this year at $5 apiece. The increased scrutiny by the Canadian regulators eventually pushed the date of listing back from April to August. Nevertheless, Galaxy will soon be listed on the stock market through a reverse takeover of a separate shell company.
Eventually, Novogratz hopes to have the bank listed on stock exchanges around the world, including at Frankfurt, London, and Hong Kong stock exchanges. Bloomberg quoted him as saying, "We're going to be a global company; we want to be globally traded."
For now, though, Novogratz remains curious about how Canadian traders will respond to the listing. Given that cryptocurrency prices have fallen on the whole since his initial plans formed, it may take a while before the company sees success on the trading floor.
Disclaimer: information contained herein is provided without considering your personal circumstances, therefore should not be construed as financial advice, investment recommendation or an offer of, or solicitation for, any transactions in cryptocurrencies.