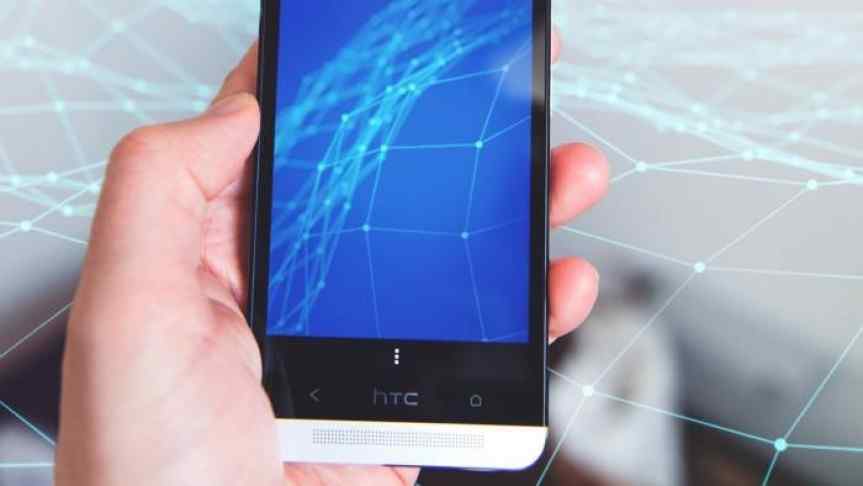 HTC is Building a Native Blockchain Smartphone Called HTC Exodus
May 16, 2018, 10:44AM
HTC has announced that they will make a native blockchain smartphone that is highly secure and supportive of dapps, running on its own network.
Blockchain technology appears to be merging with the smartphone industry, as Taiwanese smartphone giant HTC announces that they will be manufacturing a smartphone dedicated to decentralized applications and strong security for the protection of cryptocurrency wallets. HTC made the announcement at the Consensus 2018 conference in New York.
HTC's foray into developing blockchain-secured smartphones might be a response to the company's dwindling market share. Of late, blockchain adoption has provided a shot of adrenaline to many tech companies.
The smartphone, called HTC Exodus, will have its development spearheaded by Phil Chen, who was also in charge of HTC's VR kit, the HTC Vive. Speaking of his vision for the Exodus, Chen said:
"Through Exodus, we are excited to be supporting underlying protocols such as Bitcoin, Lightning Networks, Ethereum, Dfinity, and more. We would like to support the entire blockchain ecosystem, and in the next few months we'll be announcing many more exciting partnerships together."
The Exodus will support Bitcoin, Ethereum and more through a secure universal wallet. More interestingly, HTC is working on a blockchain network native to the smartphone which will let users trade its token with others. Presumably, this is what HTC means when they say the Exodus is the "world's first native blockchain phone."
However, this claim does not appear to be true.
Not the First of its Kind
HTC is not the first to design blockchain-focused phones. That distinction goes to Sirin Lab's Finney, which has the world's largest manufacturer of consumer electronic goods, Foxconn, building its smartphone. Finney produces desktops, in addition to smartphones, and all of their devices are designed with security in mind.
Like the Exodus, the Finney will also come with its own independent blockchain network, powered by its native token, SRN. The SRN token benefits users in multiple ways. The Finney device's idle computing power can be monetized and connectivity based on a P2P network can be powered with the token. The OS, called Sirin OS, is also entirely open source. Dapps are also paid in SRN. The target price for this device is $999.
Unfortunately, very little has been revealed as yet about the HTC Exodus, so we can make no comparison. However, it does seem like they would at least match the Finney or attempt to distinguish themselves in some way.
While Finney will be released in September this year, no release date has been set yet for the Exodus. We do know that the HTC Exodus will be purchasable with cryptocurrency.
Disclaimer: information contained herein is provided without considering your personal circumstances, therefore should not be construed as financial advice, investment recommendation or an offer of, or solicitation for, any transactions in cryptocurrencies.