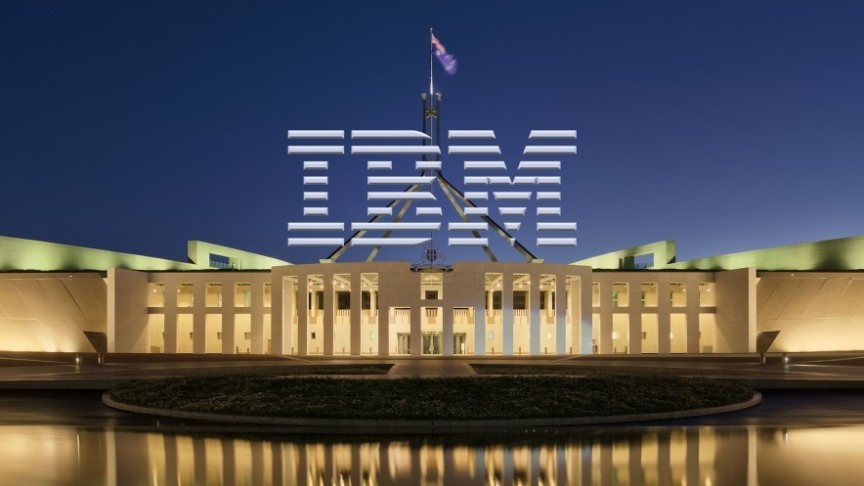 IBM to Transform Australian Governmental Agencies with Blockchain Services
Jul 6, 2018, 4:08PM
IBM and the Australian government signed a $740 million agreement, for quantum, AI and blockchain solutions to transform governmental agencies.
IBM has signed a one billion AUD (740 million USD) agreement to become the Australian government's main technology partner. As the press release suggests, the five-year partnership will make use of an array of IBM's hardware, software, and cloud-based products, including blockchain, to provide automation, cybersecurity, and technological research. The move is part of the Australian government's plan to expand its digital transformation agenda. Australia hopes to become one of the top three digital governments by 2025.
Led by the Digital Transformation Agency (DTA), the initiative will make use of new digital technologies to improve the country's social services infrastructure. Quantum, artificial intelligence, and blockchain-based solutions will become accessible to every governmental agency, alongside the present agreements with the Department of Human Services (DHS), the Australian Taxation Office (ATO), the Department of Home Affairs (DHA), and the Department of Defence (DOD).
Why IBM?
IBM's cross-brand solutions will help the Australian government to enhance its existing platforms and effectively protect sensitive citizen data from cyber-security threats. The government estimates that the new tech implementations will save taxpayers 100 million AUD in the long-term.
The R&D accelerator programs will be operated from three major hubs. The artificial intelligence development will be led by a team in Melbourne, (Melbourne University is a global leader in real-world AI applications), while units of computer engineers and developers from Canberra and the Gold Coast will be in charge of cyber-security and data protection solutions.
David La Rose, managing director of IBM Australia & New Zealand said,
This agreement is a testament to our forty-year partnership with the Australian Government. It shows trust and belief in our ability to transform and provide world-leading capabilities, leveraging our investments locally in AI, blockchain, quantum, and cloud. We look forward to helping the Australian Government to re-define the digital experience for the benefit of all Australians.
This is the highest value technological contract by the Australian government ever, which sends a clear signal as to Prime Minister's Malcolm Turnbull intentions. The present government believes that exploring tech innovation is a major way to improve Australian citizens' quality of life and blockchain is a big part of it. In addition to a $25 million investment in the UNSW Quantum lab, the government has already allocated $530,000 of the 2019 budget for research in blockchain applications.
Disclaimer: information contained herein is provided without considering your personal circumstances, therefore should not be construed as financial advice, investment recommendation or an offer of, or solicitation for, any transactions in cryptocurrencies.